*AMERICA HAS A DRINKING PROBLEM:
Americans tend to drink in more dysfunctional ways than people in other societies, only to become judgmental about nearly any drinking at all. Again and again, an era of overindulgence begets an era of renunciation: Binge, abstain. Binge, abstain. Right now we are lurching into another of our periodic crises over drinking, and both tendencies are on display at once. Since the turn of the millennium, alcohol consumption has risen steadily, in a reversal of its long decline throughout the 1980s and '90s. Before the pandemic, some aspects of this shift seemed sort of fun, as long as you didn't think about them too hard. In the 20th century, you might have been able to buy wine at the supermarket, but you couldn't drink it in the supermarket. Now some grocery stores have wine bars, beer on tap, signs inviting you to "shop 'n' sip," and carts with cup holders.

Actual bars have decreased in number, but drinking is acceptable in all sorts of other places it didn't used to be: Salons and boutiques dole out cheap cava in plastic cups. Movie theaters serve alcohol, Starbucks serves alcohol, zoos serve alcohol. Moms carry coffee mugs that say things like This Might Be Wine, though for discreet day-drinking, the better move may be one of the new hard seltzers, a watered-down malt liquor dressed up—for precisely this purpose—as a natural soda. Even before COVID-19 arrived on our shores, the consequences of all this were catching up with us. From 1999 to 2017, the number of alcohol-related deaths in the U.S. doubled, to more than 70,000 a year—making alcohol one of the leading drivers of the decline in American life expectancy. These numbers are likely to get worse: During the pandemic, frequency of drinking rose, as did sales of hard liquor. By this February, nearly a quarter of Americans said they'd drunk more over the past year as a means of coping with stress.

Explaining these trends is hard; they defy so many recent expectations. Not long ago, Millennials were touted as the driest generation—they didn't drink much as teenagers, they were "sober curious," they were so admirably focused on being well—and yet here they are day-drinking White Claw and dying of cirrhosis at record rates. Nor does any of this appear to be an inevitable response to 21st-century life: Other countries with deeply entrenched drinking problems, among them Britain and Russia, have seen alcohol use drop in recent years.
*IRAN STEPS UP EFFORTS TO SOW DISCORD INSIDE THE U.S.:
Iranian state actors are intensifying their disinformation campaign on social media to spread discord and anti-Semitic tropes inside the U.S., two U.S. intelligence officials say. Social media accounts tracked to troll farms run by the Iranian government have ramped up disinformation after several major events this year, including Biden's effort to return the U.S. to the Iran nuclear deal, the April 14 announcement of the U.S. withdrawal from Afghanistan, the guilty verdict of Derek Chauvin on April 20, and the 11-day war between Israel and Hamas that started on May 10. "It's a significant level of activity," one official tells TIME. "It's active enough that we're tracking it." The officials did not offer details on the specific disinformation activity after the events.

But within days of the conflict beginning last month in Israel and Gaza Twitter accounts linked to Iran were amplifying anti-Semitic messages in English, including the phrases "hitler was right" and "kill all jews" at a rate of 175 times per minute, according to analysis by Network Contagion Research Institute, which studies disinformation and is affiliated with Rutgers University and the Anti-Defamation League (ADL). "You've seen tons of misinformation," says Jonathan Greenblatt, CEO and national director of the ADL, which monitors hate speech in the U.S. "Many of them have been Tweets associated with troll armies of the Islamic Republic of Iran." The new spike in online provocations follows months of intense activity by Iran during the 2020 presidential campaign, when Tehran spread messages aimed at amplifying existing social divisions with the U.S and hurting former President Donald Trump's chances of winning re-election, according to U.S. intelligence analysts. While Russia's efforts to interfere in the 2016 and 2020 elections and undermine trust in American democracy have been well documented, less is publicly known about Iran's increasing online influence operations inside the U.S. "Russia wrote the playbook, but others are using it," says the U.S. intelligence official, who spoke on the condition of anonymity to describe internal analysis.
*BLM INFIGHTING GETS UGLY AS MEMBERS BLAST NATIONAL GROUP AMID SPENDING CONTROVERSY:

Dissident members of the original 10 Black Lives Matter chapters are demanding more accountability and transparency from the BLM Global Network in the wake of revelations about co-founder Patrisse Cullors' lavish spending. Cullors announced she would resign from her post as executive director of the organization in late May, amid controversy over the group's finances. She's been in the spotlight for lavish spending on real estate., including a $1.4 million LA home she encircled with a $35,000 electric fence. BLM10Plus, comprised of the original 10 Black Lives Matter chapters and some of BLM's newer chapters, repeated calls Friday for the BLM Global Network's leadership, to open the books about the structure of the sprawling organization.

In a statement Friday, it said the public should know about how many chapters there are, how the various legal entities under the Global Network are related to each other, the salaries of staff members and the founders, deals with contractors and more. "The little we do know, has come from persistent requests for transparency over the years," said the statement, which is titled, "Tell No Lies." It described tangled negotiations involving where official chapters were located and which ones got funding.
*PRISON BREAK: 29 INMATES ESCAPE FEDERAL LOCKUPS IN 18 MONTHS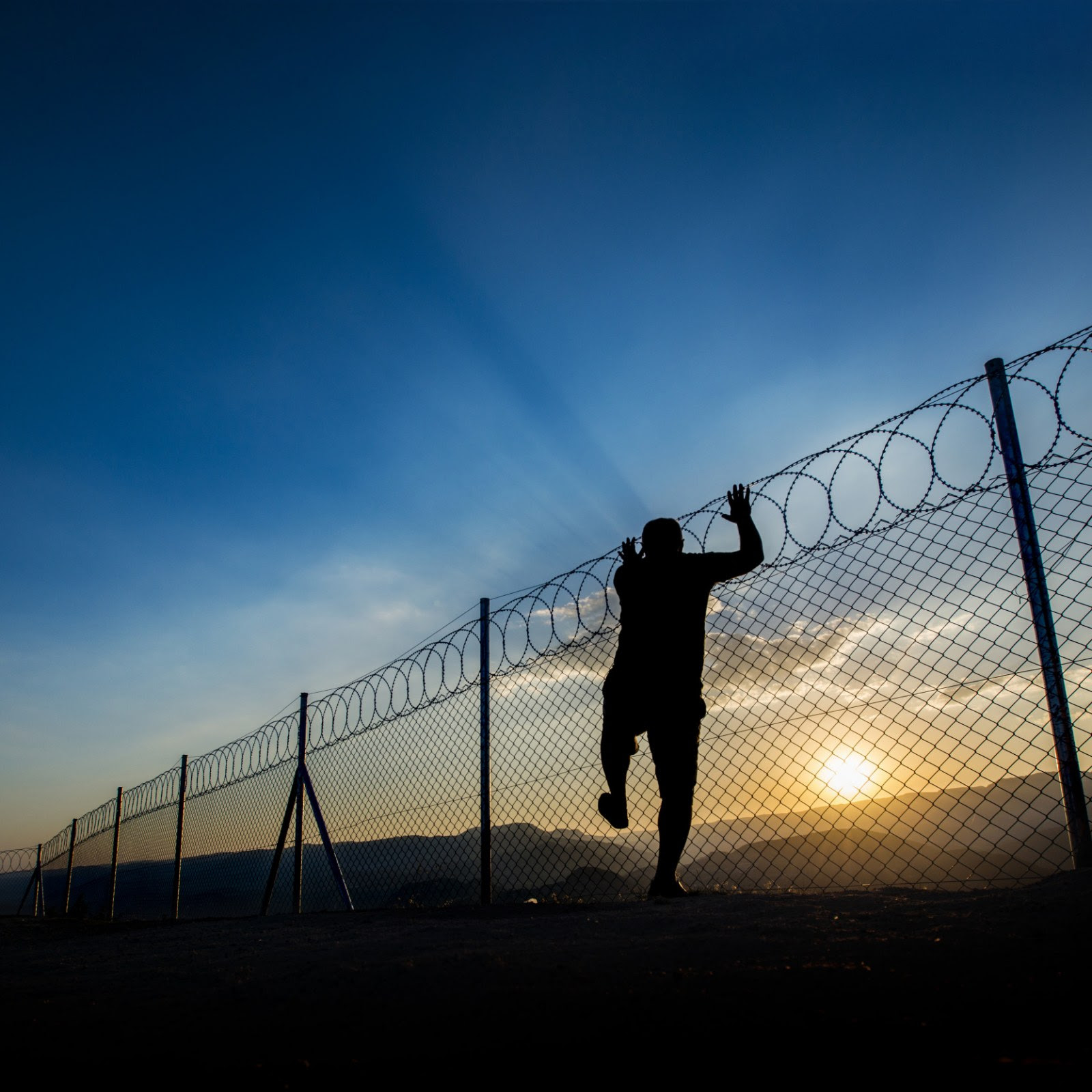 Over the past 18 months, 29 prisoners have escaped from federal lockups across the U.S. — and nearly half still have not been caught. At some of the institutions, doors are left unlocked, security cameras are broken and officials sometimes don't notice an inmate is missing for hours. At one Texas lockup, security is so lax that local law enforcement officials privately joke about its seemingly "open-door policy." Prisoners have broken out at lockups in nearly every region of the country. Twelve of the inmates who escaped in 2020 — from prisons in Florida, California, Louisiana, Texas, and Colorado — remain at large. Two others who escaped since January this year have also not yet been caught. Their crimes include racketeering, wire fraud, bank robbery, possession of methamphetamine, and possession with intent to distribute methamphetamine and other drugs.
*YIKES – HEAVIER PASSENGERS ON PLANES MEAN NEW SAFETY LIMITS FOR AIRLINES:
Passengers keep getting bigger. Now airlines must account more accurately for that. The Federal Aviation Administration is requiring updates to passenger and baggage weight estimates that airlines use to keep each flight within airplane safety limits. Each U.S. airline must submit a plan by June 12 explaining which average weights for passengers and baggage they'll use, down to phones and clothing, and how they estimated those weights. The FAA must approve each airline's plan. Airline officials say the weight estimates used for passengers and baggage are going up between 5% and 10%. That will affect some flights, possibly requiring that more passengers get bumped or more baggage left behind. Impact is likelier on unusually hot days and in cities higher above sea level, when the weight an airplane can safely carry is reduced because wings won't generate as much lift. Flights into stiff headwinds that require more fuel also may face more weight issues.

*TINDER USERS CAN NOW BLOCK EVERYONE THEY KNOW IN REAL LIFE:
Ever embarrassingly come across a colleague — or, gulp, an ex — on Tinder and think to yourself while shaking your head: "Did that really just happen?" This week, the popular dating app is fixing that. Tinder is introducing a brand-new feature called Block Contacts that will allow users to avoid awkward encounters with exes, cousins, bosses or just about anyone they would rather not see — or be seen by. The new feature will allow users to block any or all of their phone contacts within the app. "We may not be able to save you from awkward run-ins at the coffee shop, but we are giving you more control over your experience on Tinder," said Bernadette Morgan, the company's group product manager for trust and safety. "We're rolling out Block Contacts as an additional resource empowering members with peace of mind by helping create a worry-free space for them to spark new connections."

*SHOPLIFTERS SKYROCKETS IN SAN FRANCISCO, FORCING RETAILERS TO CLOSE STORES:
Shoplifting has become so rampant in San Francisco that retailers are closing stores. The San Francisco Chronicle reported earlier this month that stores like Walgreens and CVS are closing locations in the city due to "out of control" shoplifting. The outlet spoke to 77-year-old John Susoeff, who used to pick up his prescriptions at a Walgreens two blocks from his home until it closed in March. Now he has to walk six blocks to the next nearest pharmacy. Susoeff sometimes requires a cane to walk, and also picks up prescriptions for his neighbors who have mobility issues. "It's terrible," he told the Chronicle, explaining that almost everything in the store was locked up just before it closed. "I don't blame them for closing." A nearby CVS closed in 2019 after similar issues, the outlet reported.The problem, retailers told the Chronicle, is apparently organized retail crime:

Retailers attributed a majority of losses to professional thieves instead of opportunistic shoplifters who may be driven by poverty, with one CVS leader calling San Francisco a hub of organized retail crime. Losses have shuttered drugstores providing vital services, even more critical during the pandemic as some stores give out vaccines. "This has been out of control," said Supervisor Ahsha Safaí, who held a hearing Thursday with retailers, police, the district attorney and probation departments. "People are scared to go into these stores — seniors, people with disabilities, children. It's just happening brazenly. We can't just as a city throw up our hands and say this is OK. We have to come up with solutions." The increase in shoplifting has caused Walgreens to close 17 locations in San Francisco over the past five years. It still has 53 locations.
*EXAMINER – READER QUESTION:
Add cheap weed to California's growing list of vaccination incentives. A Contra Costa County cannabis dispensary is offering select products for a penny to anyone with a valid COVID-19 vaccine card.

Do you approve or disapprove? Send your reply to: LBNExaminer@TimeWire.net
*EXAMINER – INVESTIGATES:
Mattel created a Barbie made from recycled plastic that was destined for the ocean.


*EXAMINER – A LOOK BACK:
Actor Michael Keaton 2015 at the Oscars.


*EXAMINER – LENS:



A tax-policy protest near a mansion owned by Jeff Bezos in Washington.


*IT'S TIME TO GET BACK IN THE GAME – READ LBN EXAMINER:


*EXAMINER – HEALTH: PLANT-BASED EATERS ARE LESS LIKELY TO GET SEVERE
Vegetarians are missing out on more than just meat — and it's a good thing. Researchers have revealed a link between diet and COVID-19 which showed plant-based eaters were 73% less likely to come down with the virus compared to those who include animals in their diet. Meanwhile, pescatarians, whose primary protein source is fish, were at a 59% lower risk. The new study, published in The BMJ Nutrition, Prevention and Health, based these findings on a self-reported questionnaire submitted by a total of 2,884 individuals, all healthcare workers, from six European countries, 568 of which had had confirmed cases of the coronavirus during the previous year. Among those cases, 138 said they suffered moderate to severe symptoms, while the remaining 430 experienced mild effects of the respiratory illness.  

*EXAMINER – SEE IT:
In "Kevin Can ____ Himself," Annie Murphy plays the latest in a long line of knockout sitcom wives married to schlubby guys. But this time, she's had enough.

(NOTABLE) REMARKS:

From time to time, I make sure to re-read George Orwell's classic essay, "Politics And The English Language." It remains the best guide to writing non-fiction, and it usually prompts a wave of self-loathing even more piercing than my habitual kind. What it shows so brilliantly is how language itself is central to politics, that clarity is as hard as it is vital, and that blather is as lazy as it is dangerous. It's dangerous because the relationship between our words and our politics goes both ways: "[The English language] becomes ugly and inaccurate because our thoughts are foolish, but the slovenliness of our language makes it easier for us to have foolish thoughts." We create language and language creates us. If the language is corrupted, so are we.

Near the end of the essay, Orwell lists a few rules to keep writing clear, accessible and meaningful:

i. Never use a metaphor, simile or other figure of speech which you are used to seeing in print.
ii. Never use a long word where a short one will do.
iii. If it is possible to cut a word out, always cut it out.
iv. Never use the passive where you can use the active.
v. Never use a foreign phrase, a scientific word or a jargon word if you can think of an everyday English equivalent.
vi. Break any of these rules sooner than say anything outright barbarous.
Originality, simplicity, brevity, active verbs, everyday language, decency: as simple as it is very, very hard. It's a relief in a way to recall that Orwell thought things were pretty damn shitty in his day as well, but the more you read broadly across most elite media platforms these days, the more similar it all sounds. To reverse Orwell's virtues: so much of it is repetition, complexity, length, passive verbs, endless jargon, barbarism.
—– Andrew Sullivan
*THINK FREELY – BE INDEPENDENT – MAKE UP YOUR OWN (DAMN) MIND: READ LBN EXAMINER



*EXAMINER – READER COMMENT:

"What I most respect about the independence of LBN Examiner is that it consistently afflicts the comfortable while comforting the afflicted." —– Loni A., Miami, Florida


*WHO READS LBN EXAMINER?:
Saturday Night Live's cast member Nasim Pedrad along with 12 members of the White House staff, 3 Nobel Prize winners, over 100 Academy Award winners, 6 U.S. Senators, and over 300 Grammy Award winners.
*EXAMINER – A DIFFERENT VIEW:….
LBN Examiner Disclaimer: 1.) The LBN Examiner accepts no liability for the content of this email, or for the consequences of any actions taken on the basis of the information provided. The LBN Examiner is not associated with any commercial or political organization and is transmitted via the web for the sole benefit of its subscribers. 2.) Unfortunately, computer viruses can be transmitted via email. The recipient should check this mail and any attachments for the presence of viruses.