*ANTHONY FAUCI WARNS THAT 'NIGHTMARE' PANDEMIC ISN'T CLOSE TO OVER:
President Trump's infectious disease expert Dr. Anthony Fauci on Tuesday called the coronavirus his "worst nightmare" and warned that the fight against its spread is far from over. The bleak outlook from Fauci, the director of the National Institute of Allergy and Infectious Diseases, comes as the US continues to slowly reopen from lockdown while grappling with massive protests in cities over the police killing of George Floyd. "In a period of four months, it has devastated the whole world," Fauci said during a virtual appearance at a conference held by Biotechnology Innovation Organization. "And it isn't over yet." Fauci added that there is still a world of uncertainty around the virus and how it spreads and impacts the body. He said COVID-19 is much more complex than HIV, a virus he spent his career studying, because of the varying levels of seriousness in infections — from asymptomatic carriers to patients who develop fatal conditions.

"Oh my goodness," Fauci added. "Where is it going to end? We're still at the beginning of really understanding." Fauci said vaccines will be the only way to stop the spread of the coronavirus, though he did express confidence that an antidote is in the works. He expects "more than one winner in the vaccine field because we will need vaccines for the entire world — billions and billions of doses," he said. "I'm very heartened by the fact that the industry has stepped to the plate — very much differently than what we saw with SARS," Fauci said. "The industry is not stupid — they figured it out. SARS had a degree of transmissibility that it burned itself out with pure public health measures. No way is that going to happen with this virus."

*MURDER GONE WILD – CHICAGO SUFFERS DEADLIEST DAY IN 60 YEARS WITH 18 MURDERERS IN 24 HOURS:
The city of Chicago notched a grim milestone last weekend, as 18 people were murdered on Sunday, May 31 alone, marking the deadliest day in the city since at least 1961.The University of Chicago Crime Lab's numbers do not go back further than 1961, so it's impossible to say how long it's been — if ever — since so many people were murdered in the city one 24-hour stretch. TheChicago Sun-Times describes some of the victims:
A hardworking father killed just before 1 a.m.
A West Side high school student murdered two hours later.
A man killed amid South Side looting at a cellphone store at 12:30 p.m.
A college freshman who hoped to become a correctional officer, gunned down at 4:25 p.m. after getting into an argument in Englewood.
In the entire weekend stretching from 7 p.m. Friday, May 29, through 11 p.m. Sunday, May 31, 24 people were killed in Chicago and another 85 were wounded by gunfire. The next-highest murder total for a single day in Chicago was on Aug. 4, 1991, when 13 people were killed.

*GROSS!- WITH NO PUBLIC BATHROOMS, THE BIG APPLE IS NOW 'THE BIG TOILET'


Working at a beer store on St. Mark's Place, Brittany Spano, 27, has seen the Big Apple's robust social life return, albeit in an abridged form. Drink windows selling to-go cocktails and beers have sprung up throughout the city, drawing in socially starved New Yorkers who have been in quarantine for three months. But this re-emergence has come with a stream of issues — mainly a steady flow of revelers freely peeing in public since most bathrooms remain closed. And now, with thousands of protesters taking to the streets each day, more people than ever are contributing to NYC's No. 1 problem by whizzing in the wild. "Last night, my co-worker saw some guy just coming down the street and pulling down his pants [to urinate]," Spano says. "She was like, 'Nah, not here, man.' "There's definitely been an uptick on this street, from what I've seen. But most people at least go in a corner or have friends cover them up," says Spano.

A lack of restrooms has left New Yorkers in a bind. They want to go out but then they are left holding it in. Restaurants, bars and coffee shops where New Yorkers could always find relief in the past have closed their restrooms to the public. Plus, with fears over the coronavirus still very present, many don't feel safe going into germ-infested public restrooms. And hey, peeing in public isn't even a crime anymore. In 2017, New York City introduced the Criminal Justice Reform Act, which decriminalized low-level offenses. "My friends and I talk about [public urination] all of the time now," Sophia, a 23-year-old who lives in Park Slope and asked that her last name not be used, say. "It's a big topic. Since the pandemic, I have done it myself in Prospect Park, behind a dumpster in Williamsburg and Greenpoint. All of the public restrooms like McDonald's and Starbucks are closed. If you are far away from your home, what are you supposed to do?"

*STUDY ON BODY POSTURE: CAN POWERFUL POSES IMPROVE SELF-CONFIDENCE IN CHILDREN?
A dominant body posture may help children to feel more confident in school. These are the findings of a new study by psychologists from Martin Luther University Halle-Wittenberg and the Otto Friedrich University of Bamberg. The study was recently published in the journal School Psychology International and provides initial evidence that simple poses can help students feel better at school. Some body poses don't need further explanation: When a person sits with their arms crossed behind their head, resting their feet casually on a table, they are probably feeling very self-confident. Arms folded in front of one's body and a hunched back, on the other hand, typically indicates insecurity. "Body language is not just about expressing feelings, it can also shape how a person feels," explains Robert Körner from the Institute of Psychology at MLU.

Research on so-called power posing investigates, among other things, the extent to which a certain body posture might influence a person's feelings and self-esteem. "Power posing is the nonverbal expression of power. It involves making very bold gestures and changes in body posture," says Körner. Up to now, most of the research has revolved around studying the effects on adults. Körner and colleagues' study is the first to examine children. "Children from the age of five are able to recognize and interpret the body posture of others," the psychologist adds.

*SALVAGE FIRM CAN RECOVER TITANIC'S TELEGRAPH THAT SENT DISTRESS CALLS:
A salvage firm can now recover a wireless telegraph machine that transmitted desperate calls from people aboard the Titanic as it sank in the Atlantic Ocean in 1912, a Virginia federal judge has ruled. U.S. District Judge Rebecca Beach Smith, who presides over Titanic salvage proceedings, determined on Monday that the historic telegraph "will contribute to the legacy left by the indelible loss of the Titanic, those who survived, and those who gave their lives in the sinking." RMS Titanic Inc., the court-ordered salvor, said the brief transmissions sent "tell the story of Titanic's desperate fate that night: the confusion, chaos, panic, futility and fear," according to court filings. The National Oceanic and Atmospheric Administration, however, argued against the mission as the artifact lay among "the mortal remains of more than 1500 people." About 700 of the 2,208 passengers and crew onboard the Titanic survived the shipwreck, which is now at the bottom of the North Atlantic.

*POPSTAR! TV'S "HATE AMONG US!", A FILM ABOUT THE RISE IN ANTISEMITISM, NOMINATED FOR TWO EMMY AWARDS:
Popstar! TV's "Hate Among Us", a documentary that shines the spotlight on anti-Semitism at present worldwide, has received two nominations for the 47th Daytime Emmy Awards – for Outstanding Special Class Special and Outstanding Directing Special Class. The competition has never been fiercer as this year's Daytime Emmys received more than 2,700 submissions and was judged by a pool of 1,000 peer professionals from across the TV industry. "Having the film nominated for an Emmy is a huge honor," states Dean Cain. "It helps us to achieve our ultimate goal, which is to shine a light on hate and help educate people about the history and the current growth of hate and anti-Semitism. We are very excited about this recognition, and hope this brings more awareness to this serious humanitarian crisis."
Directed by David McKenzie, the documentary illustrates how renewed intolerance is taking root in our communities, institutions, and universities, with far reaching consequences around the world and depicts unique perspectives on antisemitism from young and old alike, from Jew and non-Jew. Featuring real stories and accounts from survivors of recent violent acts of anti-Semitism all the way to the Holocaust, the documentary special is co-hosted by Dean Cain and Montel Williams, who have also taken on behind-the-scenes roles as executive producers alongside David, Sergey Sarkisov and Laura McKenzie. "After the broadcast of our TV Special "Denial", the response of the community from this inhumanity proves that this topic very important to many people as well as being very relevant," states Sergey Sarkisov. "I do believe that "Hate Among Us" contributes to the proper understanding and empathy that any kind of national, racial or religious hate continues to be an existing danger and every human, including humanity itself, can be a target."
"Hate Among Us" was created in memory of Mireille Knoll, a holocaust survivor, loving mother, and grandmother. The film interviews her surviving sons and granddaughters and describes how Mireille survived the Holocaust only to be murdered in 2018 by two radicalized Muslim assailants, stabbing her 11 times before setting her on fire. One of the assailants had known her since he was a child. "When we set out to make Hate Among Us, we knew it was an urgent project. In these divided times, we have to remember that hate and bigotry are never the answer," states Montel Williams.
*EXAMINER – INVESTIGATES:

In the past decade, studies have found that taking vitamin D can lower the odds of developing respiratory infections like the cold and the flu, especially among people who have documented deficiencies. Now scientists are trying to find out whether vitamin D might also help protect against Covid-19. Some scientists believe that people with vitamin D deficiencies have weak or abnormal immune responses that make them more susceptible to developing Covid-19 and experiencing severe symptoms. The notion that vitamin D levels could influence the risk of Covid-19 has sparked debate among experts and prompted researchers at Harvard and other universities to start randomized trials examining whether there is a link. But so far, most of the evidence for the claim comes from observational studies that do not prove causation. And experts are urging people to be cautious about gobbling down high doses of supplements in the hopes of obtaining benefits that may not exist.
⚡FLASH⚡


The embattled company that operated the helicopter in which Kobe Bryant and eight others were killed got more than $600,000 in federal coronavirus relief funds. Island Express Helicopters suspended operations after the Sikorsky S-76B crashed into a hillside but started up again in March. It's facing four wrongful death lawsuits, including one from Bryant's widow, Vanessa.
*EXAMINER – A LOOK BACK:


Hats in New York, 1930.
*EXAMINER – ECONOMY:


Plane, train, and automobile data have been important indicators of the economy's pace of recovery.
Planes: After processing a low of fewer than 90,000 travelers on April 14, TSA says more than 440,000 people passed through its airport checkpoints last Sunday. That's progress—but still represents just 17% of last year's number.
Trains: Some railroad categories have had a "heartening" increase in traffic over last year, according to Association of American Railroads exec John Gray.
Automobiles: The four-week moving average of petroleum demand has rebounded off its April low, while Apple's mobility datasets show more people are approaching their pre-pandemic driving levels.
STOP CLOWNING AROUND – READ LBN EXAMINER:


84% of our readers in all 50 of the United States and 26 foreign countries have found the stories in the LBN Examiner to be "fearlessly independent" and "unbiased". It's long past the time for you to get past the B.S. and make up your own damn mind. Invite your friends and family to sign up for free to receive: www.LBNExaminer.com
*EXAMINER – CARTOON:

"For my next trick, I'll require an audience."

*EXAMINER – THOUGHT OF THE DAY:


"Whatever white people do not know about Negroes reveals, precisely and inexorably, what they do not know about themselves." — Author James Baldwin, 1962
*THINK FREELY – BE INDEPENDENT – MAKE UP YOUR OWN (DAMN) MIND: READ LBN EXAMINER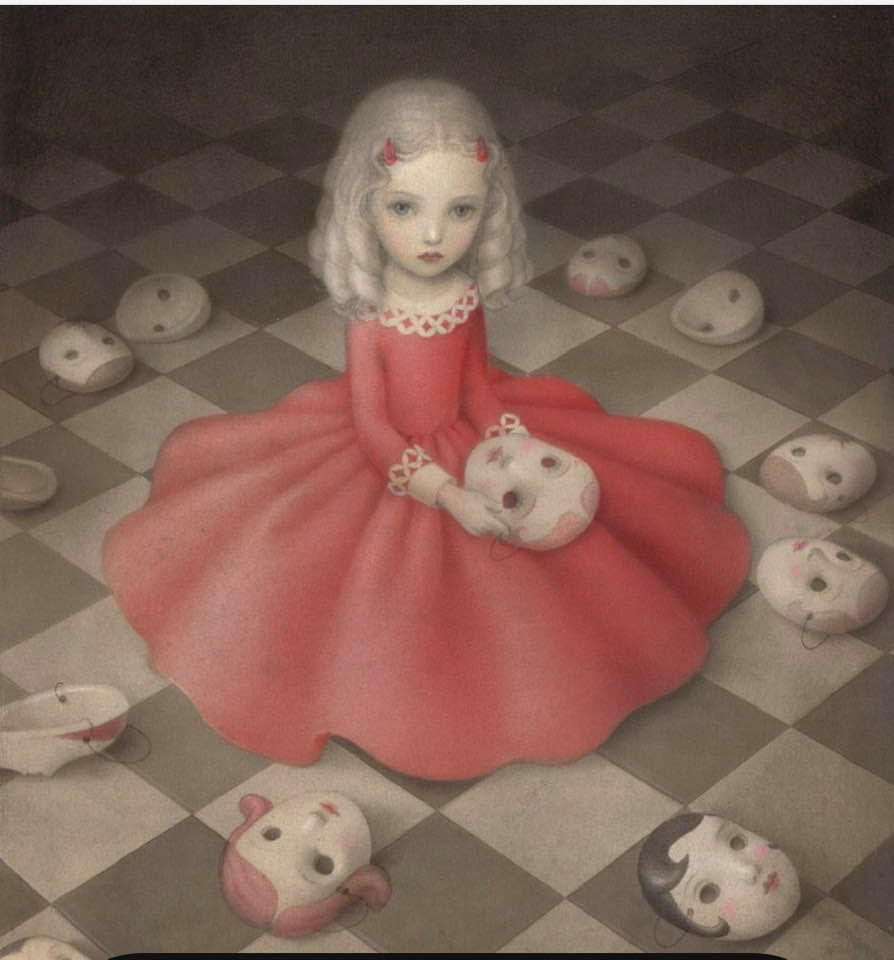 *WHO READS LBN EXAMINER?:

Emily Powell, the chief executive of the independent book store Powell Books in Seattle along with 12 members of the White House staff, 3 Nobel Prize winners, over 100 Academy Award winners, 6 U.S. Senators, and over 300 Grammy Award winners.
*EXAMINER – A DIFFERENT VIEW:….

LBN Examiner Edited By: Aurora DeRose
LBN Examiner Disclaimer: 1.) The LBN Examiner accepts no liability for the content of this email, or for the consequences of any actions taken on the basis of the information provided. The LBN Examiner is not associated with any commercial or political organization and is transmitted via the web for the sole benefit of its subscribers. 2.) Unfortunately, computer viruses can be transmitted via email. The recipient should check this mail and any attachments for the presence of viruses.