*WITH JUNETEENTH, FEDERAL EMPLOYEES NOW GET 44 PAID DAYS OFF EACH YEAR:
With the stroke of his pen, President Joe Biden signed legislation giving millions of federal employees Friday off to celebrate Saturday's new federal holiday, Juneteenth. This makes 44 paid days off for the average federal employee annually, which is nearly nine full weeks of paid-time off each year. Juneteenth is celebrated on June 19 to commemorate the end of slavery in the United States. The Civil War was America's bloodiest war, with between 752,000 and 861,000 soldiers dying on the battlefield. 49 states have already recognized Juneteenth as a holiday (South Dakota is the only holdout), though only a handful give it as a paid holiday to state employees. On Wednesday, the U.S. House passed the bill to make Juneteenth a federal holiday, after the U.S. Senate passed it the day before.

Signing it into law on Thursday, Biden made Juneteenth – observed this year on Friday, June 18 — a federal holiday for which "most" federal employees will have off. The U.S. Office of Personnel Management tweeted Thursday that in observance of the federal holiday, "most federal employees will observe the holiday tomorrow, June 18"— since the 19th falls on Saturday this year. There are about 2.1 million civilian federal employees, another 1.3 million active-duty military personnel, and more than 500,000 postal service employees. Before Thursday, federal employees received pay for 10 federal holidays, 13 sick days and 20 vacation days per year on average. Our auditors at OpenTheBook.com estimate these benefits cost taxpayers $22.6 billion annually.
*'FENTANYL HAS CHANGED THE WHOLE LANDSCAPE': SAN FRANCISCO FACES WORST DRUG EPIDEMIC EVER:
A physician, two nurses, a professional athlete, a drug dealer and a lawyer who had nodded off in court. Teenagers, specifically a 14- and a 15-year-old. And a 7-year-old who got into a stash in her mother's purse. These are some of the types of people Dr. Christopher Colwell, the chief of emergency medicine at Zuckerberg San Francisco General Hospital, has recently seen in the emergency room for medical issues related to fentanyl use and overdoses. "That's just in the last couple weeks," Colwell said. "It's really remarkable because it runs the entire spectrum. This affects all walks of life, all folks. It's hard to overstate how impactful it can be to anyone. It doesn't seem to care about race or background or gender — or anything."

Colwell said on average about 10 to 15 people who've taken fentanyl are treated in the San Francisco General emergency room a day, sometimes more. And that's at just one hospital in the city. The majority of people are found passed out and brought into the emergency room by emergency medical services. Most are very sleepy and unable to stay awake. Those who are on both fentanyl and methamphetamine can be very agitated and unable to stay still. Naloxone (Narcan) is a medicine used treat a fentanyl overdose and prevent death, and when administered, patients actively vomit and sweat.
*FILTH AND FECES, REPORT FINDS INCREASE IN DIRTY SUBWAY CARS:


As people return to the subway system in New York City, they are finding more trash and filth, according to a new report. There has been a rise in soiled train cars this year according to Daily News including cases of feces, vomit, and blood. The paper cited internal MTA reports. An increase in used syringes is also being found amid growing drug use in the subway system. "Incidents like this are unfortunate. They're unsanitary for our customers and deeply unfair and disturbing for transit cleaners. They're also a reminder of the need for more mental health outreach and social service support in the city and throughout the system," MTA spokesperson Andrei Berman said in a statement to the paper. Rising crime in the subway system is also a problem. Last month, Gov. Andrew Cuomo said people just don't feel safe riding trains. "They have to feel safe. Do they feel safe now? No," Cuomo said at a news conference. The governor says there need to be more NYPD officers in the subway system.
*TEXAS NEWSPAPER REFUSES TO GIVE DESCRIPTION OF SUSPECT IN MASS SHOOTING BECAUSE OF "STEREOTYPES":

A newspaper in Texas said on Saturday that it is not publishing the description that local law enforcement gave of a man suspected of shooting 13 people on Friday night because it "could be harmful in perpetuating stereotypes." "Someone opened fire in a popular entertainment district in downtown Austin early Saturday, wounding 13 people, including two critically, before getting away," the AP reported. "Investigators were looking into what sparked the shooting but were not able to get a detailed description of the shooter, though they believe it was a man and were going through surveillance video and other evidence, interim Police Chief Joseph Chacon said at a 4 a.m. news conference." The Austin American-Statesman reported that law enforcement had "zeroed in on two suspects" believed to have been involved in the shooting. At the bottom of the Austin American-Statesman's report, the newspaper explained that it was not going to give the description that law enforcement provided of one of the suspects.
*KEVIN HART TRASHES CANCEL CULTURE SUPPORTS: 'SHUT THE F**K UP!
"Nobody's perfect" seems to be the rallying cry of those opposed to cancel culture — including Kevin Hart. In an interview with the Sunday Times, the comedian and actor attacked the internet trend, saying, "Shut the f–k up!" Cancel culture — the viral phenomenon of "canceling" people, brands, companies, and shows because of problematic ideologies either from the past or present — has changed comedy, according to Hart, 41. Things that used to be funny or accepted are now cancellable, and the possibility of old stand-up bits and tweets resurfacing could "bite you in the ass." The only way to grow, he said, is to mess up and learn from it. "If you allow it to have an effect on you, it will. Personally? That's not how I operate," Hart told the UK outlet. "I understand people are human. Everyone can change." Hart, having been canceled a number of times in recent years, also reflected on stepping down from hosting the Oscars in 2019 after receiving backlash on the internet over homophobic tweets and old jokes.

*SPEAKER TELLS HIGH SCHOOL GRADS THEY'RE ENTERING A WORLD OF "CAPITALISM" AND "WHITE SUPREMACY" ENCOURAGES THEM TO REMEMBER "JIHAD" AND REJECT OBJECTIVITY:
 A school board member gave a graduation speech in which she told a mainly-immigrant class of high schoolers that they were entering a world filled with "racism, extreme versions of individualism and capitalism, [and] white supremacy," and encouraged them to remember their "jihad" and reject the concepts of objectivity and neutrality. Fairfax County school board member Abrar Omeish gave the keynote address at the commencement for Justice High School in Falls Church, Virginia on June 7.  The ceremony began with a ceremony in which JROTC military cadets were the only people at the graduation who wore masks. 

The class president then led what she called "the nation's anthem," referring to the pledge of allegiance, in which she said the U.S. was "one nation under Allah." Omeish was out of view of the camera, but a picture from another recent graduation shows her as the only person without her hand over her heart during the pledge. The president of the student government then introduced Omeish by noting that she was "Virginia co-chair for the Bernie Sanders campaign" and that her father, Esam Omeish, was a "leader and a board member of the Dar al-Hijrah Islamic Center" who "raised his daughter to be an outspoken woman."
*EXAMINER – HALF WAY YEAR REPORT – 2021:

Nasdaq
14,069.42
+9.16%

S&P
4,247.44
+13.08%

Dow
34,479.60
+12.65%

Bitcoin
$38,905.50
+34.15%

10-Year
1.453%
+53.4 bps

Ethereum
$2,519.50
+241.49%
*HE WILL BE MISSED:



Actor Ned Beatty recently passed away at age 83. He had been a loyal reader of this LBN Examiner for over a decade and will be missed.
*EXAMINER – INVESTIGATES:
 While the buttercup looks innocent, it is among the more deadly garden plants. If eaten, this innocent-looking flower can cause painful death resulting from organ and nervous system intoxication.

*(NOTABLE) REMARKS:

Recently we marked the 77th anniversary of the D-Day invasion of Normandy. On that day, Operation Overlord began, launching the Allied invasion of Europe that would spell the beginning of the end of the Nazi regime. At least 4,400 Allied troops died in the Normandy landings, and another 10,000 were wounded. As the invasion started, President Franklin Delano Roosevelt took to the radio airwaves to ask Americans to join him in prayer: "Almighty God: Our sons, pride of our Nation, this day have set upon a mighty endeavor, a struggle to preserve our Republic, our religion, and our civilization, and to set free a suffering humanity … let our hearts be stout, to wait out the long travail, to bear sorrows that may come, to impart our courage unto our sons wheresoever they may be. "Nearly eight decades later, President Joe Biden had nothing to say or tweet about the D-Day anniversary. Breaking with bipartisan precedent, Mr. Biden remained silent on that topic. The next day, however, Mr. Biden did tweet something noteworthy about bravery: "To transgender Americans across the country — especially the young people who are so brave — I want you to know your President has your back."

Bravery circa 1944: young men charging from the choppy seas of the English Channel onto the corpse-strewn beaches of Normandy, hellfire raining down upon them, to liberate a continent. Bravery circa 2021: young men identifying as women, and vice versa. Our definitions of bravery have shifted rather dramatically. Our old definition of courage used to comport with the Aristotelian notion of virtue. The virtue of courage — andreia, or manliness, in Greek — lay in recognition of serious risk in pursuit of a heroic telos, a final end. "The courageous man withstands and fears those things which it is necessary (to fear and withstand), and on account of the right reason," Aristotle explains in "Nichomachean Ethics." Courage is calculated and calm risk-taking for the sake of the noble and the good.

Not anymore. Now, courage lies in authenticity. Authenticity has not been, until recently, conflated with courage. In fact, authenticity very often cut directly against the virtue of courage: After all, wallowing in the solipsistic generally involves ignoring the demands of a higher noble goal. But now, our higher virtue isn't in upholding and defending some standard for civilization at risk to ourselves. Higher virtue lies in finding our personal truths, and then demanding applause from the rest of the world. Heroism lies in forcing the world to bow before our subjective ideas of truth and decency. —- Ben Shapiro


*EXAMINER – A LOOK BACK:
Clinton Engineer Works, Oak Ridge, Tennessee, 1944. "Calutron Girls — Gladys Owens (foreground), one of the workers monitoring 'Calutron' mass spectrometers at the Y-12 uranium isotope separation and enrichment plant. Like many of these women, she did not realize the significance of her work in the development of the first atomic bomb until long after the war had ended.


*EXAMINER – LENS:
Madonna, age 62, marked her return to New York with a series of sexy selfies.
*LBN EXAMINER – "Fearlessly Independent" and "Unbiased" since 2002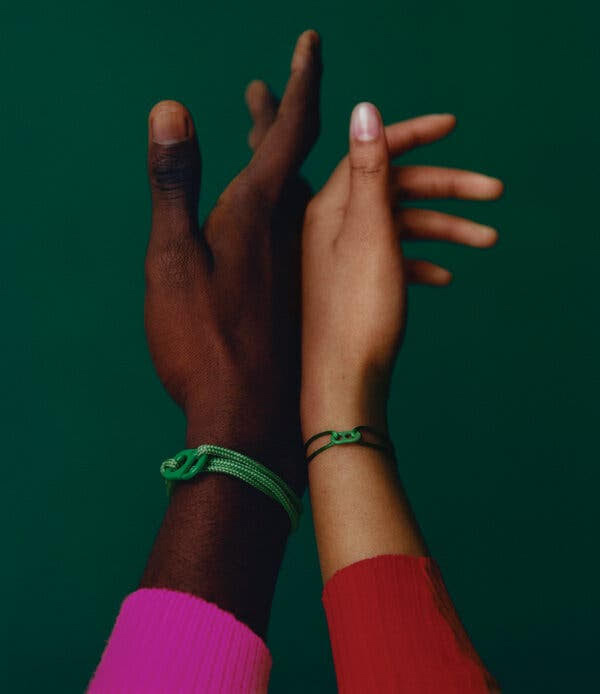 Now you can invite your friends and family to sign up to receive the LBN Examiner for free (if you've got the guts) —– www.LBNExaminer.com
*EXAMINER – SEE IT:
Gondoliers help tourists to board gondolas, as the region of Veneto becomes a "white zone", following a relaxation of COVID-19 restrictions with only masks and social distancing required, in Venice, Italy, June 7, 2021.
*THINK FREELY – BE INDEPENDENT – MAKE UP YOUR OWN (DAMN) MIND: READ LBN EXAMINER

Now you can invite your friends and family to sign up to receive the LBN Examiner for free (if you've got the guts) —– www.LBNExaminer.com
*P.R. PRIME ROCKETS TO TOP GOOGLE NEWS RANKING
In just over one year, the new, innovative press release writing and distribution service P.R. Prime (www.PRPrime.net) has rocked to the top rankings of Google News, the world's largest news portal with over thousands of views per month. Google News is a news aggregator service developed by Google. It presents a continuous flow of links to articles organized by thousands of publishers and magazines. Google News is available as an app on Android, iOS, and the Web. Google released a beta version in September 2002 and the official app in January 2006. P.R. Prime, which offers a low-cost high-impact press release writing and distribution service has been used by clients throughout the world will outstanding results including a 90% effectiveness rate in achieving the Number 1 position in Google News.
"What clients throughout the world seemed to most love about pure prime is that its low-cost high impact and comes with a complete 100% satisfaction guarantee. There is no risk for the client. If for any reason a client is not satisfied they simply get 100% refund no questions asked" said P.R. Prime managing director Aurora DeRose. P.R. Prime writes and distributes press releases for clients and then sends them to specially targeted media including radio television newspaper magazines and the Internet. And it can all be done in as little as 48 hours. "PR prime is a remarkable innovation!" said P.R. Prime client Dr. Jay Grossman, founder of the acclaimed veteran's homeless charity homeless not toothless — homelessnottoothless.org.
For additional pricing information on PR prime please feel free to contact your order at Aurora411@TimeWire.net.

*WHO READS LBN EXAMINER?:
Former Los Angeles and New York City Police Chief Bill Bratton along with 12 members of the White House staff, 3 Nobel Prize winners, over 100 Academy Award winners, 6 U.S. Senators, and over 300 Grammy Award winners.
*EXAMINER – A DIFFERENT VIEW:….
LBN Examiner Disclaimer: 1.) The LBN Examiner accepts no liability for the content of this email, or for the consequences of any actions taken on the basis of the information provided. The LBN Examiner is not associated with any commercial or political organization and is transmitted via the web for the sole benefit of its subscribers. 2.) Unfortunately, computer viruses can be transmitted via email. The recipient should check this mail and any attachments for the presence of viruses.