*SHOCK POLL – 55% OF DEMOCRATS SUPPORT DEFUNDING THE POLICE:
Over half of Democrats support the movement to defund the police, according to a new poll published Friday. Just 34% of Americans support defunding the police, according to an ABC News/Ipsos poll. This includes 55% of Democrats, but just 9% of Republicans. Support for the movement also cuts across racial lines, with 57% of African Americans supporting the movement to defund the police, compared to 42% of Hispanics, and 26% of Whites. The poll has a margin of error of roughly 4.2%. Calls to defund the police have escalated in recent weeks after four

Minnesota police officers were charged in connection with George Floyd's death. A "veto-proof" majority of the Minneapolis City Council now supports defunding the city's police department in the wake of Floyd's death. Minneapolis City Council President Lisa Bender said during a CNN appearance Monday that the desire to call the police during an emergency situation "comes from a place of privilege. Some prominent Democratic politicians, including Reps. Ilhan Omar of Minnesota, and Alexandria Ocasio-Cortez of New York have signaled support for the movement to defund the police, while presumptive Democratic presidential nominee Joe Biden has said he does not support the idea.

A majority of Americans disagree with the call to defund the police and the proposed reallocation of funding, a national poll taken amid demonstrations for George Floyd found. Almost two-thirds of Americans are against defunding law enforcement while 34% agree with the movement, according to an ABC News/Ipsos poll released Friday. When asked about reducing the police budget to put resources toward other health and social programs, 60% of Americans opposed the idea while 39% supported it.
*PREPAREDNESS -THE NEXT PANDEMIC: WHEN, NOT IF
In a 2015 Ted Talk, Bill Gates declared, "If anything kills over 10 million people in the next few decades, it's most likely to be a highly infectious virus." He probably should have said "viruses." As humans crisscross the globe with increasing frequency, dive deeper into natural ecosystems, and contribute to climate change, medical experts warn it's basically inevitable we'll experience more viral outbreaks. "You asked what keeps me up at night," CDC Director Robert Redfield told a House committee. "I know it's a pandemic flu." So what have we learned from COVID-19? That we need to do a lot better next time around. Here are a few proposed solutions from medical experts… More funding: Redfield told Congress that his agency didn't have the money to fulfill the "core capabilities of public health." The UN says we need to spend $11 billion more to fight global pandemics. Reforming the WHO:Global cooperation is critical to fighting a pandemic, but critics argue the World Health Organization has serious flaws in its design. Strengthening the medical supply chainto ensure critical drugs are available when needed. More surveillance:As David Ecker writes in Scientific American, "The best way to prevent pandemics is to apply the same principles as we use to prevent catastrophic forest fires: survey aggressively for smaller brush fires and stomp them out immediately."
*NEARLY 3 OUT OF 4 DC POLICE OFFICERS READY TO LEAVE THE FORCE:
Nearly three-fourths of Washington's Metropolitan Police Department said in a poll that they are considering leaving the force amid a police reform bill recently passed by the D.C. Council. The proposal would require law enforcement body camera footage to be released to the public more quickly following a police-related shooting and would restrict when officers can use lethal force. It also would prohibit the department from purchasing military-style equipment from the federal government. Local lawmakers stopped an attempt by one council member at large who proposed to limit the size of the force and cap it at 3,500 from its current size of 3,863. However, several hundred on the force revealed to the D.C. Police Union, which represents 3,600 Washington officers, detectives, and sergeants, that they are looking to leave anyway. According to the survey of 600 local law enforcement members, of the 71% considering leaving, 25% may retire earlier than planned, 35% are seeking jobs at other law enforcement agencies, and 39% are considering leaving law enforcement altogether. Additionally, 96% of those members polled said they believe crime will increase, and 88% said officer safety will plunge.

*ALARMING STUDY FINDS U.S. PUBLIC PENSIONS TO RUN OUT OF MONEY BY 2028:
At a moment a number of US public pension plans have barely recovered – if at all from the 2008 financial crisis – now to be hit with continuing economic fallout from the corona-crisis and domino effect of historic unemployment, an alarming report in FT warns that seven major public pension plans are due to deplete their assets by 2028. "The correction in the US stock market has increased the long-term structural problems across the entire US public pension system, particularly for the weakest funds," FT observes.

A new, detailed study attempting to forecast the near term struggles of public pensions at the Center for Retirement Research at Boston College found: "Public plans with extremely low funded ratios in 2020 may face the risk of running out of assets in the foreseeable future if markets are slow to recover," according to researcher Jean-Pierre Aubry. The depletion would impact many hundreds of thousands of Americans and their retirement, assuming a potential slow recovery for the US stock market. FT summarizes the Center for Retirement Research's analysis according to the following study highlights:
Over 320,000 members of the New Jersey Teachers and Chicago Municipal public pension plans: "A slow recovery for the US stock market could result in Chicago Municipal's funded position falling from 21 per cent this year to just 3.6 per cent by 2025. This would leave assets to cover just three months of the fund's retirement payments…"
New Jersey Teachers: "…funded position projected to decline from 39.2 per cent to 23.2 per cent over the next five years. By that time, New Jersey Teachers would have assets to cover 19 months of retirement payments."
Police and fire departments: "public pension plans of Kentucky and Providence along with Dallas Police and Fire, Charleston Fire and Chicago Police could all end up with less than three years of retirement benefit payments saved as assets."
"Chicago has particularly high pension risks. The city has built up very large unfunded liabilities through years of very weak pension contributions," a senior credit officer at Moody's.

*WORLD'S TOUGHEST MEN COME TOGETHER WITH A MESSAGE OF TOLERANCE, UNITY, AND RECONCILIATION:
Former wrestler, promoter and podcaster Rick Bassman was chatting to legendary tough guys, such as Sting, Butterbean, The Hulk, and Malibu. To Rick, they are Steve, Eric, Lou and Deron. At five feet, four inches, Rick was always the smallest guy in the ring, but he felt that together they could deliver a big message. "With the Talking Tough podcasts, I wanted to see if these legendary tough guys could tell their stories, share what they had learned the hard way and help people better navigate their lives," explained Bassman. After a life filled with ups, downs and twists that most reality series only dream of; Bassman fit easily into his role as a host who demands honesty. And one who with the inside stories and fortitude to ensure that truth is delivered.
When coronavirus and protests changed America; Rick and his fellow tough guys once again took stock. Arenas, gyms and stadiums were silent. But, the smallest guy in the (now-virtual) room once again delivered a message that resonated. "I was dumbstruck for way too long," Said Bassman. "But eventually, it reached a tipping point and I decided I needed to get off my ass and do something." Rick asked his testosterone-heavy friends how they felt about a simple message of peace and positivity; delivered in the most straightforward way possible – #BEGOOD. He was shocked by the response. "They were all on board. And I think the shared hope among us is that when times are tough, it might also be a time when tough guys can cut through the static and be heard," explained Rick.
Joining the four tough-guy athletes and celebrities Rick started with are MMA legend Bas Rutten, fitness icon Mine "Titan" O'Hearn, martial arts Hall of Famer, Benny "The Jet" Urquidez, LAPD's "Angel of Skid Row" Deon Joseph, stuntman extroirdinaire Tanoi Reed, the Hell's Angels' Rusty Coones and viral sensation Naphil "I'm Tyrone" Hitson. Other big names are expected to join in as momentum continues to build. To help deliver their message, Bassman reached out to Showrunner/Director Tim Prokop. "I was excited about the premise," said Prokop. "And I view this as an opportunity to tell universal stories, because as big as these guys are – nothing came easy for them." After meeting with dozens of charities; Bassman and Prokop decided on two beneficiaries for the first ever #BeGood live online event. National Cares Mentoring Movement started after Hurricane Katrina and is dedicated to providing vulnerable youth the guidance, education and support they need to succeed. Reverend Michael McBride and LiveFreeUSA work tirelessly to bring equal justice and opportunity to communities who need it most. Bassman didn't expect the response they received. "The phone started ringing off the hook. We hadn't even announced it, but I started getting call, after call, after call.

*EXAMINER – ECONOMY: MORE! MORE! MORE! – FEDERAL SPENDING AND DEFICIT SET RECORDS THROUGH MAY
The federal government set records for both the amount of money it spent and the deficit it ran in the first eight months of fiscal 2020 (October through May), according to data released in the Monthly Treasury Statement. During the October-May period, the government spent a record $3,899,536,000,000 while it collected $2,019,240,000,000 in total taxes.

The resulting deficit of $1,880,296,000 was the largest the federal government has ever run in the first eight months of a fiscal year.
*EXAMINER – A LOOK BACK:


President Lyndon B. Johnson drives his Amphicar on April 10, 1965. This amphibious land-to-water vehicle of West German origin was produced for several years during the 1960s.

Johnson, a practical joker, reportedly enjoyed bringing unsuspecting guests into his Amphicar and exclaiming that the car's brakes had failed as it sped toward, then into, the lake on his Texas ranch.
*EXAMINER – INVESTIGATES:


Over 600 East German border guards defected from the East to the West across the Berlin Wall. No one ever defected the other way.
*EXAMINER – COMMENTARY by Farhad Manjoo:


A chilling word keeps coming to mind this week, like a scratched-up record stuck on a lazy loop in my tweet-addled brain. Impunity. If you can bear it, watch one of the videos of George Floyd's death last week at the hands of the Minneapolis Police Department. Focus on the eyes of Derek Chauvin, the officer who has been charged with murder and manslaughter for pressing his knee into Floyd's neck for a torturous eight minutes and 46 seconds. At several points, Chauvin makes smirking eye contact with the camera. He even halfheartedly reaches for what looks like pepper spray when the phone-wielding bystanders get a bit rowdy in their insistence that Floyd is dying before their eyes. But the presence of the bystanders doesn't stop him; it's almost as if Chauvin knows nothing can touch him. Impunity is the only word I can think of for it.
Keep a close eye, too, on Tou Thao, Chauvin's partner, who engages with the crowd in the manner of a security guard at an amusement park. As Chauvin pins Floyd down, Thao is almost polite in his colloquy with the people recording the scene. It's as if he knows he's going to be all over social media later, so he's going to play it cool. I've watched the Floyd videos at least a dozen times, and every time, it's Thao's composure that stiffens the hairs on the back of my neck. Thao comes off as completely unashamed of the misconduct he witnesses and, with his silence, encourages, in full public view. Cameras were supposed to eliminate this sort of horror. Here, they hardly make it better. Beyond outrageous!
As these cameras have become ubiquitous, we have gotten a better picture of the scale of the horror. At times, as in the death of Eric Garner on Staten Island in 2014, bystanders have managed to capture the precise moment at which police misconduct becomes fatal. Yet in the Garner video, the police try to push the camera away. The cops seemed at least embarrassed by it. What's particularly nauseating about the Floyd videos is that the officers know they're being watched, yet they are not deterred and don't even seem bothered by the cameras.
*CLEAN OUT YOUR HEAD – READ LBN EXAMINER:
The LBN Examiner is read in all 50 of the United States and in 26 foreign countries by influencers of all types — from Nobel Prize winners to billionaires from acclaimed journalists to professors at Harvard, Yale and Stanford from US Senators to winners of the Academy Award. Invite your friends and family to sign up for free to receive: www.LBNExaminer.com
*CUT THE B.S THINK FREELY – BE INDEPENDENT – MAKE UP YOUR OWN (DAMN) MIND: READ LBN EXAMINER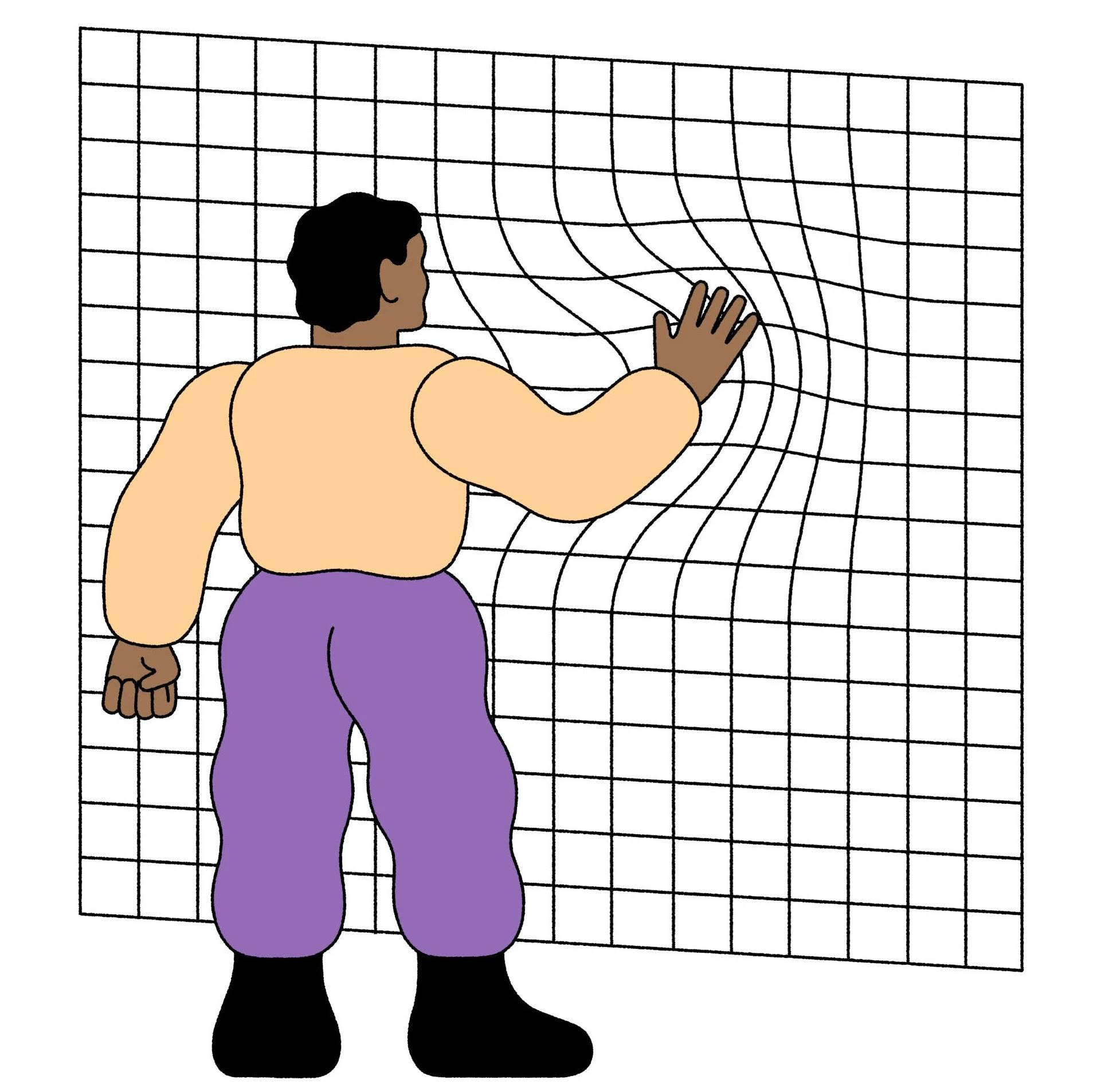 *WHO READS LBN EXAMINER?:

Science journalist and author, Sonia Shah, along with 12 members of the White House staff, 3 Nobel Prize winners, over 100 Academy Award winners, 6 U.S. Senators, and over 300 Grammy Award winners.
*EXAMINER – A DIFFERENT VIEW:….

ARE YOU FASCINATED BY THE "BEST" OF LOS ANGELES?

Few cities on the planet can compare to the great city of Los Angeles. LA is literally one of the few places in the world where people from every nation come to see their dreams come true, to achieve their goals, and to reach their ultimate potential. It is a city that is about opportunity, creativity, culture, and experience.

Now you can join our free "Best of Los Angeles Award" community and communicate with 6,600 members all interested in the best of L.A. No ads. No B.S. Simply visit the page, click "Like", and you're in.


LBN Examiner Edited By: Aurora DeRose
LBN Examiner Disclaimer: 1.) The LBN Examiner accepts no liability for the content of this email, or for the consequences of any actions taken on the basis of the information provided. The LBN Examiner is not associated with any commercial or political organization and is transmitted via the web for the sole benefit of its subscribers. 2.) Unfortunately, computer viruses can be transmitted via email. The recipient should check this mail and any attachments for the presence of viruses.