*MINNESOTA TOWN GOES WOKE, PLEDGES NOT TO CALL COPS, IS NOW 'OVERRUN' BY HOMELESS ENCAMPMENT:


A Minneapolis community, just a few miles away from where George Floyd died while in the custody of the Minneapolis Police Department, pledged to "check its privilege," allowing hundreds of transients and homeless individuals to take up residents on their front lawns and pledging not to call the police to handle incidents of drug abuse and mental illness. Now that same town's residents are concerned things have gotten out of hand. Crime is rampant and the homeless encampment now has more than 300 people. The New York Times reports that Powderhorn Park residents — mostly left-leaning white women — were instrumental in declaring their town a "safe zone" for the underprivileged and pressing the town's residents to agree to a pact not to call the police or other public safety resources if they felt threatened. After all, their opposition to crimes, including property damage and theft, was born of white privilege.

"In light of Floyd's police-involved death," the New York Post added, "residents there have vowed to avoid calling the cops, feeling that doing so could put people of color in danger. But now with hundreds of outsiders flooding the park — drawing in more car traffic, including drug dealers, and resulting in at least two overdoses — the neighbors are facing a moral dilemma." In preparation for the project, the women "promised to ignore any property damage, including to their own homes, and filed for a block party permit to limit cars in the neighborhood," the Post continues. Instead, the women agreed to call a community service organization, the American Indian Movement, to handle incidents of violence or potential violence, and to help constructively quell concerns of mental illness and drug use.

*HIGH LEVELS OF ARSENIC FOUND IN U.S WHOLE FOODS' BOTTLED WATER BRAND:
Bottled water manufactured by Whole Foods and sold in most of its US stores and on Amazon contains potentially harmful levels of arsenic, according to new tests by Consumer Reports (CR). CR recently tested dozens of bottled water brands and found that Starkey Spring Water, introduced by Whole Foods in 2015, had concerning levels of arsenic, ranging from 9.49 to 9.56 parts per billion (PPB), at least three times the level of every other brand tested. Federal regulations require manufacturers to limit the amount of arsenic, a potentially dangerous heavy metal, in bottled water to 10 PPB. CR experts believe that level does not adequately protect public health. CR also tested samples of Starkey Spring Water in 2019, finding levels of arsenic that approached or exceeded the federal limit: three samples ranged from 9.48 to 9.86 PPB of arsenic; a fourth registered 10.1 PPB. Those results are cited in two pending consumer lawsuits over Starkey's arsenic content.
*E-BAY CAUGHT – A CYBER STALKING STORY THAT'LL MAKE YOU SQUIRM:


U.S. Attorney General Andrew Lelling announced that six former eBay employees are being charged for an extensive intimidation campaign against a Boston-area couple who reportedly criticized the company in their online newsletter. The charges: cyberstalking and conspiracy to tamper with witnesses. The specifics: Mailing the couple a Halloween mask of a bloody pig face, boxes of live cockroaches and spiders, and a book about surviving the loss of a partner. Doxing the couple by posting their address on Craigslist and soliciting sexual partners. There's more. The harassment was "a systematic campaign fueled by the resources of a Fortune 500 company to emotionally and psychologically terrorize this middle aged couple," Lelling said. If you're thinking "that's just a few rotten apples"…Lelling counters that given the involvement of multiple higher-ups (including, ironically, a former head of safety and security), the harassment can't be written off as "rogue" behavior. For its part, eBay investigated the suspicious activity last August following an FBI tip and fired all six employees a month later.

*STEVE BING PALS – SUICIDE SPURRED BY MONEY, DRUGS, AND MENTAL HEALTH STRUGGLE:

Hollywood and business mogul Steve Bing died by suicide following a yearslong battle with depression and financial woes after blowing much of his $600 million fortune, friends said.
Bing, 55, died after jumping from his 27th-floor apartment in LA's Century City on Monday. He was a notable philanthropist and Hollywood investor, including as a producer for the Sylvester Stallone remake "Get Carter." Bing dropped out of Stanford after receiving a $600 million inheritance from his grandfather, a real estate developer. He is perhaps best known for being the father of Elizabeth Hurley's son, Damian, born in 2002. Bing initially denied he was his father, but a DNA test proved otherwise.

While the Hollywood community remains shaken by his death, those close to Bing say his jet-set life was enviable on the surface — with close friendships with President Bill Clinton and billionaire Ron Burkle and relationships with a host of beautiful women — but in reality, he was very troubled. One friend, who asked not to be named, said, "Steve was the most charming, caring and generous guy you could ever meet. Yes, he liked beautiful women, but it never worked out. He has gone through a dark time for years. He talked about battling mental illness, bipolar disorder. His close friends are devastated about his death but, sadly, not surprised."

The source added, "Steve did have a drug problem, but it was the mental issues that tormented him. He would often disappear for long periods of time. He didn't have a strong relationship with his kids, and he was sad about that. "And, as surprising as this sounds, he had financial problems in the end. He made a lot of ill-advised investments. His latest film with Warren Beatty went upside down, and many people took him for a lot of money. People imagine it is impossible to run through $600 million, but he did. He was too generous." A second source added, "Steve recently sold his jet, his home, and was very depressed."
*FEDS CLOSE TO SPENDING MORE THAN ON REVOLUTIONARY, CIVIL WAR, WWI, II COMBINED:
A coalition of conservative leaders sent a letter to President Donald Trump and Senate Majority Leader Mitch McConnell (R-Ky.) warning that the congressional spending in the coronavirus must stop because it's getting very close to $10 trillion, which is more than the government spent fighting the Revolutionary War, Civil War, and World War I and II combined. The Save Our Country coalition, which is made up of conservative leaders, called on Trump and Republican congressional leaders to "Stop the Spending." The coalition consists of: Stephen Moore, co-founder of the Committee to Unleash Prosperity; Adam Brandon, president of FreedomWorks; Jim DeMint, chairman of Conservative Partnership Institute; Lisa Nelson, CEO of American Legislative Exchange Council; Arthur Laffer, Laffer Associates; Casey Mulligan, University of Chicago; Jenny Beth Martin, Tea Party Patriots; Grover Norquist, Americans for Tax Reform; William Bennett, former Reagan cabinet member; Brent Bozell, founder and president of Media Research Center; Scott Garrett, former member of Congress; Bob McEwan, Center for National Policy; Ed Meese, former Attorney General of the United States; Jim Miller, former Office of Management and Budget; and William Walton, Center for National Policy.

During a press briefing on Tuesday, they released new budget projections showing government spending is headed to 51 percent of GDP for the first time ever. The federal government has already spent trillions in stimulus funds, and the White House and Congress are considering plans to spend at least $1 to 3 trillion more. "Congress has already spent more than $2 trillion on CoronaVirus relief packages. The irresponsible Pelosi bill that passed the House a week ago would raise that spending total to $5 trillion, which is on top of the $4.71 trillion that Congress already authorized," the coalition wrote in the letter. "We are getting very close to an unthinkable $10,000,000,0000,000 (ten trillion) federal budget, which is more money in one single year than the United States government spent, adjusted for inflation … to fight the Revolutionary War, the Civil War, World War I and World War II – combined," they wrote.

*NFL ANALYST SAYS SAQUAN BARKLEY, NFL STAR RUNNING BACK, HAS CHANCE TO WIN NFL MVP AWARD: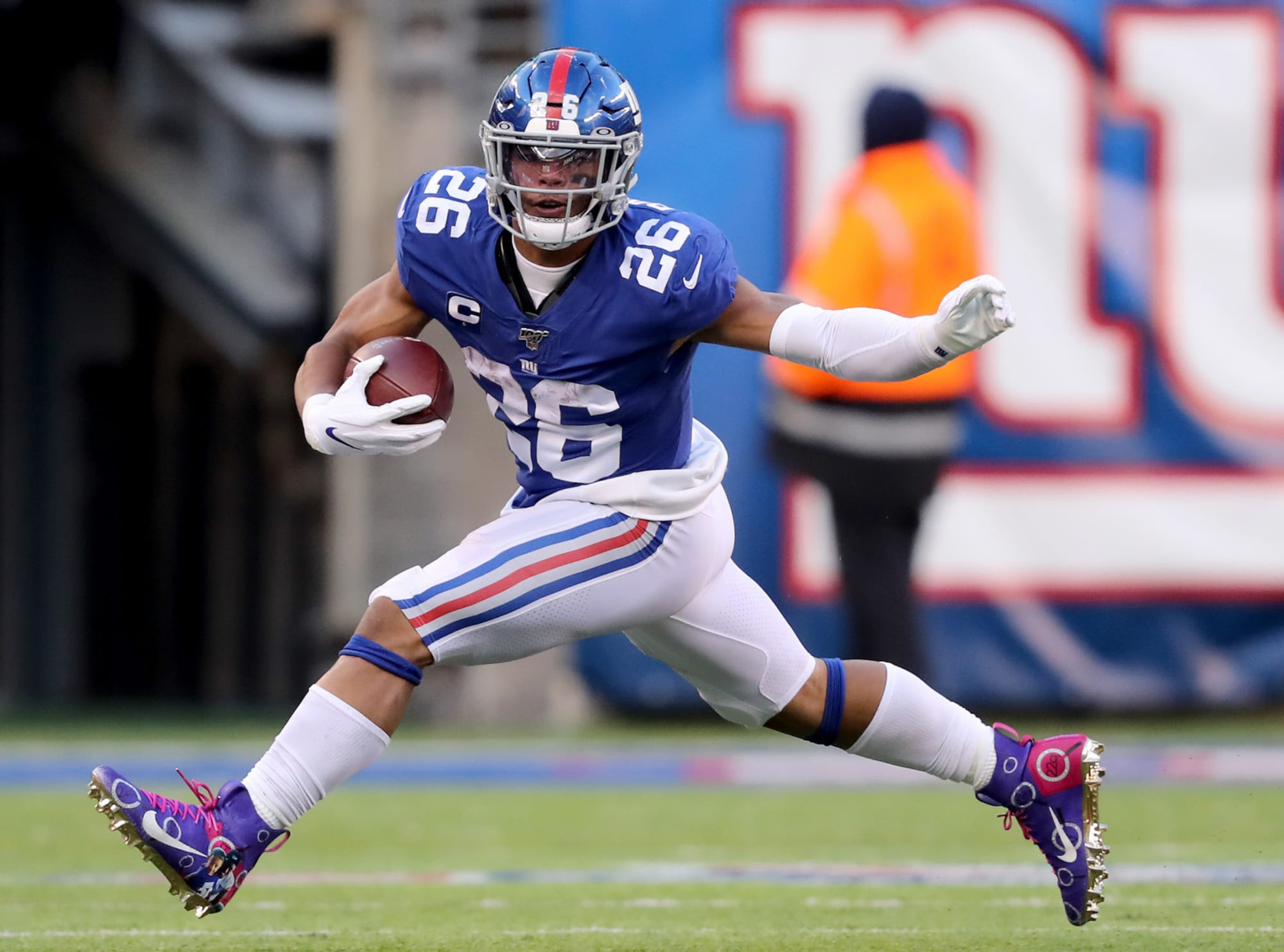 Saquon Barkley, New York Giants running back, was as strong as expected after he was picked second overall in the 2018 NFL Draft out of Penn State. Barkley secured the backfield of the Giants, and offered the squad a real running back workhorse who could excel on all three offensive downs. The young player has 1,000-yard seasons back-to-back and to his credit a Pro Bowl. Last season Barkley ran for 1,003 yards and six touchdowns. He missed some games due to injuries but managed to get 52 catches for 438 yards receiving. With the Giants improving their offensive line and a second season under quarterback Daniel Jones, could Barkley be in for another strong season? The Giants have a chance to feature Barkley more effectively this season, according to NFL Network analyst Steve Mariucci. As the former NFL head coach recently proposed on NFL Total Access it might contribute to a potential MVP campaign. "Six running backs have made MVP in the last 25 years, but they did something special like rush for 2,000 yards or break the rushing record like LT did with 28 rushing touchdowns," Mariucci said. "But Saquon is versatile. He had 91 receptions and a bunch of yards rushing as a rookie. He's going to go over 2,000 yards again. He's got a chance. If that team can get better and have a winning season, Saquon Barkley."
Barkley provides a rare mix of creativity that is both receiving and running. He is a good check-down option, managing 25-30 touches a game. The Giants have in for Dallas Cowboys head coach Jason Garrett, a potential offensive coordinator. In Houston, Garrett is sitting back on Ezekiel Elliott for a parallel three-down. He likes to establish the running game and build off the momentum of the offense. Barkley might be a key part of helping effectively run Garrett's offensive scheme. Barkley understands how Garrett wants to execute his system after having played for two seasons against the Cowboys. He has also confirmed that he looks forward to participating in the system. "I played against [Garrett] for two years," Barkley said. "I know how he likes to use his running backs. There's only so much Zeke can tell me that I haven't seen with my own eyes. Zeke had a lot of success, but it wasn't only Zeke. It was multiple players — all the tight ends and wide receivers, Dak [Prescott] had a great year and career so far. We can fit that mold with the talent we have."I think it's been going well."
*EXAMINER – ECONOMY: I SENT CHECKS TO DEAD PEOPLE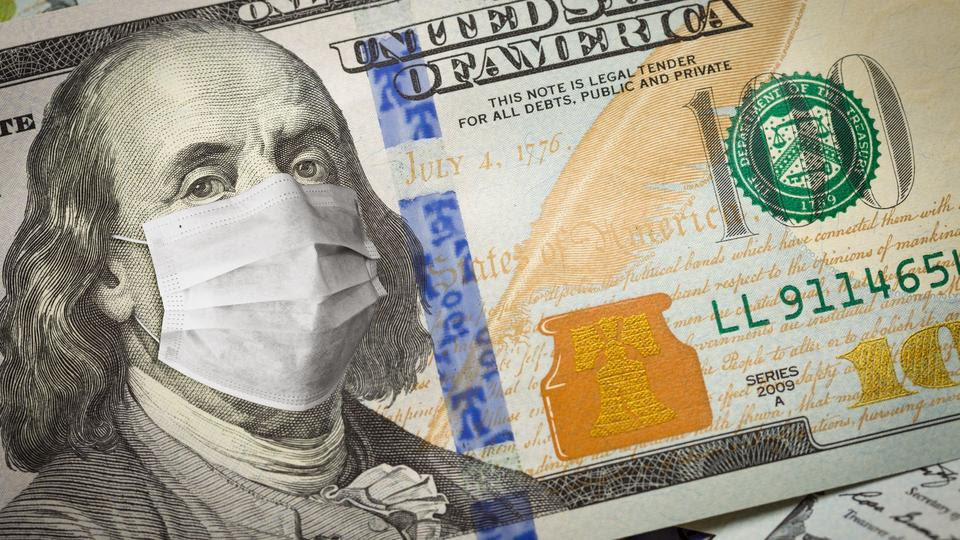 $1.4 billion worth of stimulus checks was sent to more than 1 million dead Americans, a congressional watchdog said yesterday. That happened partially because the Treasury's Bureau of the Fiscal Service, which was in charge of sending out stimulus checks, didn't have access to the Social Security Administration's set of death records. So who is this watchdog that would dare hold the government accountable? The Government Accountability Office (GAO), which released a 403-page report evaluating Washington's response to the COVID-19 pandemic.

The conclusion: room for improvement. The GAO knocked the Small Business Administration for dragging its feet in complying with its investigation and for not addressing fraud risks stemming from the Paycheck Protection Program. It also said the CDC's initial COVID-19 tests had "accuracy and reliability issues" that hurt the U.S.' early response. As the economic recovery takes shape (or doesn't), there's going to be an intensifying battle on Capitol Hill over the next stimulus package. The GAO will expect better oversight.
*EXAMINER – THOUGHT OF THE DAY:


"The two most important days in your life are the day you are born and the day you find out why." – Mark Twain
*EXAMINER – INVESTIGATES: NEW JERSEY IS LEAST PATRIOTIC STATE IN AMERICA

A new study ranked New Jersey the worst patriotic state in America. WalletHub released its 2020's Most Patriotic States in America survey on Monday morning. WalletHub used 13 categories to break down which states showed the most patriotism including, the state's military enlistees, the number of adults who voted in 2016 and volunteer rate. New Jersey came in No. 50 for overall patriotism and No. 49 in veterans per capita. Pennsylvania ranked No. 37 overall, and Delaware came in No. 31. WalletHub says many Americans feel their patriotism has been affected by the recent protests against police brutality and many find it hard to celebrate a country that continues to have racist incidents persist.
TELL YOUR STORY – "The Best Promotional Deal On The Web"


Now YOU can tell YOUR unique story in the world-famous LBN Examiner – www.LBNExaminer.com – and communicate directly with LBN readers in all 50 of the United States and 26 foreign countries.

Amazing coverage with YOUR story, YOUR headline, YOUR photo and YOUR website. And then, of course, you can share this LBN story on all YOUR Social Media! And it's really easy to do. Simply send your story (not to exceed 250 words) including a photo and link to: LBNExaminer@TimeWire.net. We will approve and run.

The cost is a mere $250 payable via PayPal or credit card. This is (by-far) one of the best deals in the world of digital promotion and only available to LBN subscribers.
⚡FLASH⚡


One positive side effect of coronavirus restrictions — fewer car crashes — is creating a negative side effect … longer waits for organ donations. The data makes it clear … deaths from car accidents are the biggest single source of organs for transplant — 33% to be exact — according to the United Network For Organ Sharing, which runs the country's organ transplant system. But, ever since the novel coronavirus started the wave of shelter-in-place orders across the country … car crashes, and deaths from them, are in steep decline. In California, for instance, car fatalities were down 50% during the first 3 weeks of safer-at-home orders, according to a study by UC Davis. Similarly, drowning deaths are also way down … a whopping 80%.
*EXAMINER – CARTOON:

"I swear to sell my book, my whole book, and nothing but my book."
*PIECE THINGS TOGETHER – READ LBN EXAMINER: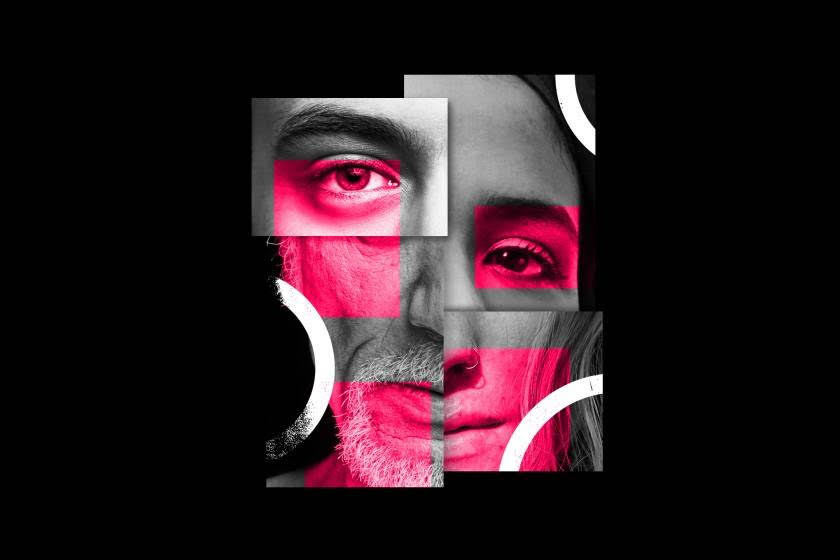 The LBN Examiner is read in all 50 of the United States and in 26 foreign countries by influencers of all types — from Nobel Prize winners to billionaires from acclaimed journalists to professors at Harvard, Yale and Stanford from US Senators to winners of the Academy Award. Invite your friends and family to sign up for free to receive: www.LBNExaminer.com
*EXAMINER – U.S. SAVINGS – REPORT:
Americans aren't spending squat during the pandemic. The U.S. savings rate rose to 33% in April, the highest level on record and it's not even close. At the same time, consumer spending fell 13.6% (also a record). There are a few reasons why this happened: There's nothing to spend money on. Office work, events, sports, conferences, vacations, weddings, birthday parties, and more were all canceled. Stimulus checks of up to $1,200 hit millions of households, driving up personal income to record levels. With unemployment at 13.3%, Americans are feeling nervous about their job prospects. But not all Americans saved equally
Findings from a Harvard-based research group show that high-income Americans are responsible for most of the reduction in consumer spending. Lower-income Americans, on the other hand, are now spending nearly as much as they did pre-pandemic—but they're suffering as the rich hoard their wealth. Almost 70% of low-wage workers working in the highest-rent ZIP codes lost their jobs, the researchers note. Why it matters: It further confirms that this recession is one of the weirdest ever. In past downturns people stopped spending on big-ticket items like cars, while keeping up their spending on basic services. That's flipped this time around, because many of those services (like haircuts) require in-person interactions that can lead to the spread of the virus.

Looking ahead
The research is telling us something very important: even if government restrictions were lifted, Americans still wouldn't be spending at pre-pandemic levels out of fear for their health. Which means the NFL could announce tomorrow it's allowing fans to attend games this season and not many would bite.

Bottom line: Consumer spending drives nearly 70% of U.S. GDP, so an elevated savings rate could be detrimental to the economy in the long-run. After all, writes the Carnegie Endowment, one person's spending is another person's income.
*THINK FREELY – BE INDEPENDENT – MAKE UP YOUR OWN (DAMN) MIND: READ LBN EXAMINER


*WHO READS LBN EXAMINER?:

Comedian Sarah Silverman, along with 12 members of the White House staff, 3 Nobel Prize winners, over 100 Academy Award winners, 6 U.S. Senators, and over 300 Grammy Award winners.
*EXAMINER – A DIFFERENT VIEW:….

ARE YOU FASCINATED BY THE "BEST" OF LOS ANGELES?

Few cities on the planet can compare to the great city of Los Angeles. LA is literally one of the few places in the world where people from every nation come to see their dreams come true, to achieve their goals, and to reach their ultimate potential. It is a city that is about opportunity, creativity, culture, and experience.

Now you can join our free "Best of Los Angeles Award" community and communicate with 6,600 members all interested in the best of L.A. No ads. No B.S. Simply visit the page, click "Like", and you're in.
LBN Examiner Edited By: Aurora DeRose
LBN Examiner Disclaimer: 1.) The LBN Examiner accepts no liability for the content of this email, or for the consequences of any actions taken on the basis of the information provided. The LBN Examiner is not associated with any commercial or political organization and is transmitted via the web for the sole benefit of its subscribers. 2.) Unfortunately, computer viruses can be transmitted via email. The recipient should check this mail and any attachments for the presence of viruses.