*ABE FOXMAN CANCELS NEW YORK TIMES SUBSCRIPTION OVER FRONT-PAGE 'BLOOD LIBEL', ANTI-ISREAL BIAS:


The national director emeritus of the Anti-Defamation League, Abraham Foxman, has publicly canceled his subscription to the New York Times, explaining in a tweet: "Today's blood libel of Israel and the Jewish people on the front page is enough." Foxman verified the authenticity of the tweet — and the cancellation — in an email to The Algemeiner. He said the phone operator who accepted his call asked his reason for cancelling, and he replied that the reason was the paper's bias against Israel and the Friday front-page package, which displayed photographs of mostly Arab children that the newspaper said had been killed primarily by Israel in the recent Israel-Gaza war.

Accusing Jews of killing gentile children is a classical antisemitic trope. Even the Times' own columnist, Bret Stephens, wrote in a recent piece, "The accusations made against Israel — stealing Palestinian land (despite the fact that Israel vacated the territory from which it was subsequently attacked) and wanton violence against Palestinian civilians, particularly children (despite the fact that Israel regularly warned its targets to vacate buildings before targeting them) — can't help but make me think of ancient libels about Jewish greed and bloodlust." Foxman's announcement caused a sensation on Twitter, where it generated thousands of interactions barely hours after it was posted on the Friday afternoon before a holiday weekend.
*FOUNDER OF BLACK LIVES MATTER IN ST. PAUL: 'I RESIGNED' AFTER 'I LEARNED THE UGLY TRUTH' AS INSIDER:
Rashard Turner, the founder of a Black Lives Matter chapter in St. Paul, Minnesota, revealed in a video published last week that he quit the organization after he "learned the ugly truth" while being an insider in the far-left group. Turner made the remarks in a video published by TakeCharge, a black-led organization that rejects critical race theory and woke culture. In the video, Turner says in part:

I was born in Minneapolis in 1985. We called the north side home at that time, 18th and Queen. When I was two years old, my father was shot and killed. My mother wasn't able to take care of me. So I was raised by my grandparents. They told me that if I was going to change my life for the better, education was the answer. So I worked hard in school, I got into Hamlin University and earned a college degree, first in my family. Then I went on to earn a master's in education from St. Mary's University of Minnesota. I am living proof that no matter your start life, quality education is a pathway to success. I want the same success for our children in our communities. That's why in 2015, I was a founder of Black Lives Matter in St. Paul. I believed the organization stood for exactly what the name implies, black lives do matter.

However, after a year on the inside, I learned they had little concern for rebuilding black families, and they cared even less about improving the quality of education for students in Minneapolis. That was made clear when they publicly denounced charter schools alongside the teachers union. I was an insider in Black Lives Matter. And I learned the ugly truth. The moratorium on charter schools does not support rebuilding the black family. But it does create barriers to a better education for black children. I resigned from Black Lives Matter after a year and a half. But I didn't quit working to improve black lives and access to a great education.
*MEXICAN NIGHTMARE – IN MEXICO, CARTELS ARE HUNTING DOWN POLICE AT THEIR HOMES: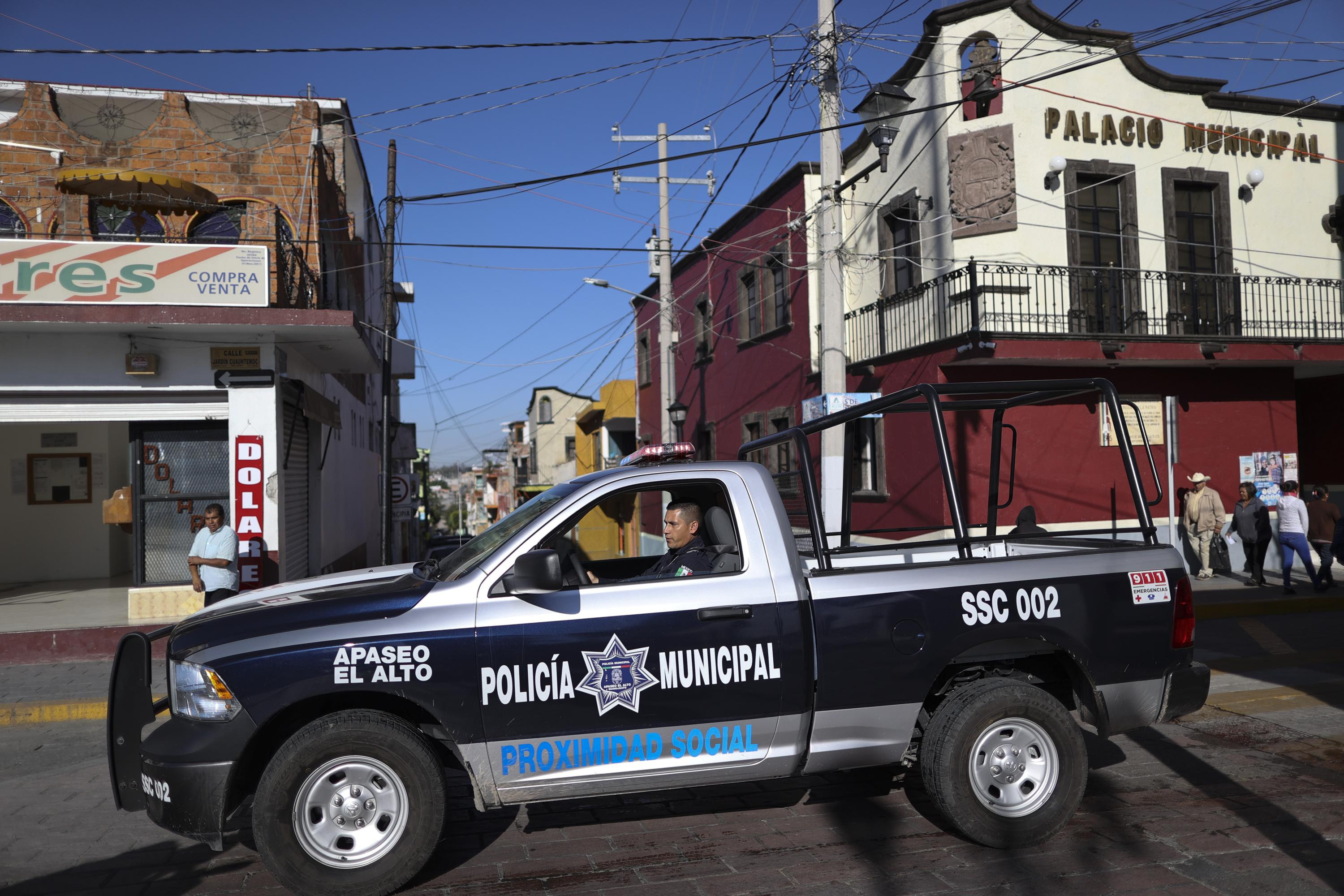 The notoriously violent Jalisco cartel has responded to Mexico's "hugs, not bullets" policy with a policy of its own: The cartel kidnapped several members of an elite police force in the state of Guanajuato, tortured them to obtain names and addresses of fellow officers and is now hunting down and killing police at their homes, on their days off, in front of their families. It is a type of direct attack on officers seldom seen outside of the most gang-plagued nations of Central America and poses the most direct challenge yet to President Andrés Manuel López Obrador's policy of avoiding violence and rejecting any war on the cartels. But the cartel has already declared war on the government, aiming to eradicate an elite state force known as the Tactical Group which the gang accuses of treating its members unfairly. "If you want war, you'll get a war. We have already shown that we know where you are. We are coming for all of you," reads a professionally printed banner signed by the cartel and hung on a building in Guanajuato in May.
*UNFRIENDLY SKIES – AMERICAN AIRLINES EXTENDS BOOZE DUE TO ROWDY PASSENGERS:
American Airlines will not be serving alcohol onboard domestic flights until at least September, which coincides with the expiration of the federal mask mandate for airline passengers. Southwest Airlines previously banned booze after several altercations between passengers and crew—mostly over face mask requirements—and American Airlines followed suit, banning alcohol in May. "Flight attendants are on the front lines every day not only ensuring our customers' safety, but are also calming fears, answering questions, and enforcing policies like federally-required face masks," Brady Byrnes, managing director of flight service at American, told CNN. "Over the past week we've seen some of these stressors create deeply disturbing situations on board aircraft."
*DALTON PARENTS ENRAGED OVER 'MASTURBATION' VIDEOS FOR FIRST GRADERS:
Last fall, parents at the posh $55,000-per-year Dalton School got wind of their first-graders being taught sex-education lessons that included masturbation. They complained to school administrators, but were told they had simply "misinterpreted" what Dalton's now-notorious "health and wellness" educator Justine Ang Fonte — who last month led a controversial and explicit "porn literacy" workshop at another elite prep school — was teaching. Dalton parents "bombarded" the school with more complaints about Fonte's curriculum, sources said. The N.Y Post viewed video of a cartoon Fonte used in one of her sex-ed classes for 6-year-olds showing little kids talking about "touching themselves" for pleasure. "Hey, how come sometimes my penis gets big sometimes and points in the air?" asks the little boy in the cartoon, leading to an explanation of what an "erection" is. The boy nods and says, "Sometimes I touch my penis because it feels good."
*WASHINGTON SQUARE PARK IN NEW YORK CITY 'DRUG DEN' HORRIFIES GREENWHICH VILLAGE NEIGHBORS:
A lawless, drug-infested Washington Square Park is horrifying even famously free-spirited Greenwich Village residents. "We may be liberal but this has gone too far," lamented Steven Hill, who has called the neighborhood home since 1980. "There have always been drugs in the park, mostly pot, but what's emerged this spring is like nothing we've ever seen before." Washington Square Park's northwest corner was overtaken in recent months by a crack-and-heroin-filled "drug den," while boisterous, booze-soaked raves around the central fountain have kept neighbors up until the wee hours and left the historic green space trashed each morning.

The city responded to more than a month of complaints by erecting barriers on Tuesday, closing off the northwest corner to both legal and illegal uses, while cops in recent nights have boosted their presence. But neighbors are still incensed by the condition of the park and what they believe are token efforts by the city to return it to lawfulness. "The zombies are now near the fountain, as well as next to the chess [southwest] corner. They've simply moved up about 200 meters from the now shuttered end of the park," one angry neighbor emailed The Post on Wednesday. "I think all hell is going to break loose."
*WHAT'S UP? BY SARAH GARCIA

  ***Obviously most people don't know but the following two examples of the types of things happening inside America's public education system currently:

***Earlier this year an Iowa Public School District, Iowa, taught transgenderism and homosexuality to students at all grade levels, including preschool as part of the Black Lives Matter at school week of action program. The school district distributed children's coloring book that teaches on a page, I saw it, it says, everyone gets to choose if they are a girl, or a boy, or both, or neither, or someone else, and no one else gets to choose for them. Now, one thing we know, this is not established science, it is a moral, psychological, and metaphysical dogma of the new progressive orthodoxy. In fact, until recently, virtually no one in America had heard of these radical notions. Yet now they are thoroughly institutionalized in many public schools, and in some states, students are permitted to select new genders without the consent of their parents.

***In the absence of a statewide mandate, curriculum are frequently adopted in particular school districts. These new laws often prohibit opt outs for parents. In Orange County, California, for example, the Board of Education issued an opinion that, quote, 'parents who disagree with the instructional materials related to gender, gender identity, gender expression and sexual orientation, may not excuse their children from this instruction.' But this only really scratches the surface. This gender and sexuality agenda only scratches the surface of the kinds of things being taught in public school these days.  
*EXAMINER – INVESTIGATES: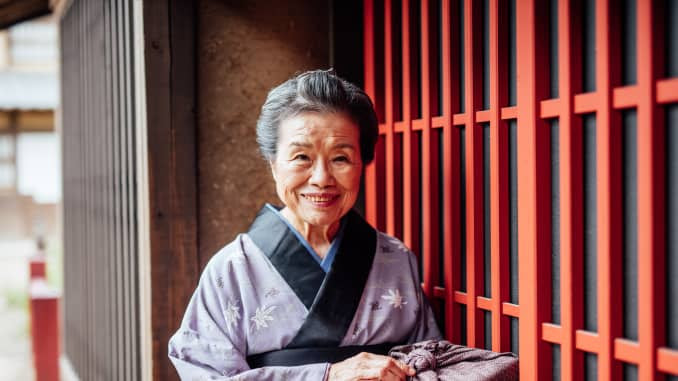 Twenty-one percent of the Japanese population is elderly (over the age of 65), the highest proportion in the world. There are more elderly than there are children in Japan today.


*EXAMINER – LENS:
"If you don't allow yourself to be a work in progress, you'll always be stuck on stupid," Wendy Williams says.
*EXAMINER – CARTOON:


"Now, would you consider yourself more of a girlboss, a She-E-O, or a mompreneur?
*EXAMINER – A LOOK BACK:
Singer Jewel from 1996 to 2021.
*(NOTABLE) REMARKS:
I am writing to you from the waiting room of my fertility clinic. Getting pregnant when you are gay is not so romantic, so we try to do little things to make it nice. Last night I took a bath. We watched "Mare of Easttown." Nellie opened a bottle of red. Then she grabbed my stomach and gave me a shot to trigger ovulation. I planned to take the morning off. The doctor says that stress is not good for baby-making. But sitting here, scrolling through my phone, looking at the tsunami of lies — lies that have permeated every Instagram story and every viral meme and every TikTok video and every popular Twitter account  — I am weeping.

It appears that standing up for the right of innocent people to protect themselves from a genocidal terrorist organization has become extremely risky to one's "brand." And so lies have replaced truth. Memes have replaced morality. Hashtags have replaced history. I'm speaking, of course, about Israel. —– Bari Weiss.
*THINK FREELY – BE INDEPENDENT – MAKE UP YOUR OWN (DAMN) MIND: READ LBN EXAMINER
Now you can invite your friends and family to sign up to receive the LBN Examiner for free (if you've got the guts) —– www.LBNExaminer.com
*EXAMINER – HEALTH: GOOD MOODS OFTEN LEAD TO BAD JUDGMENTS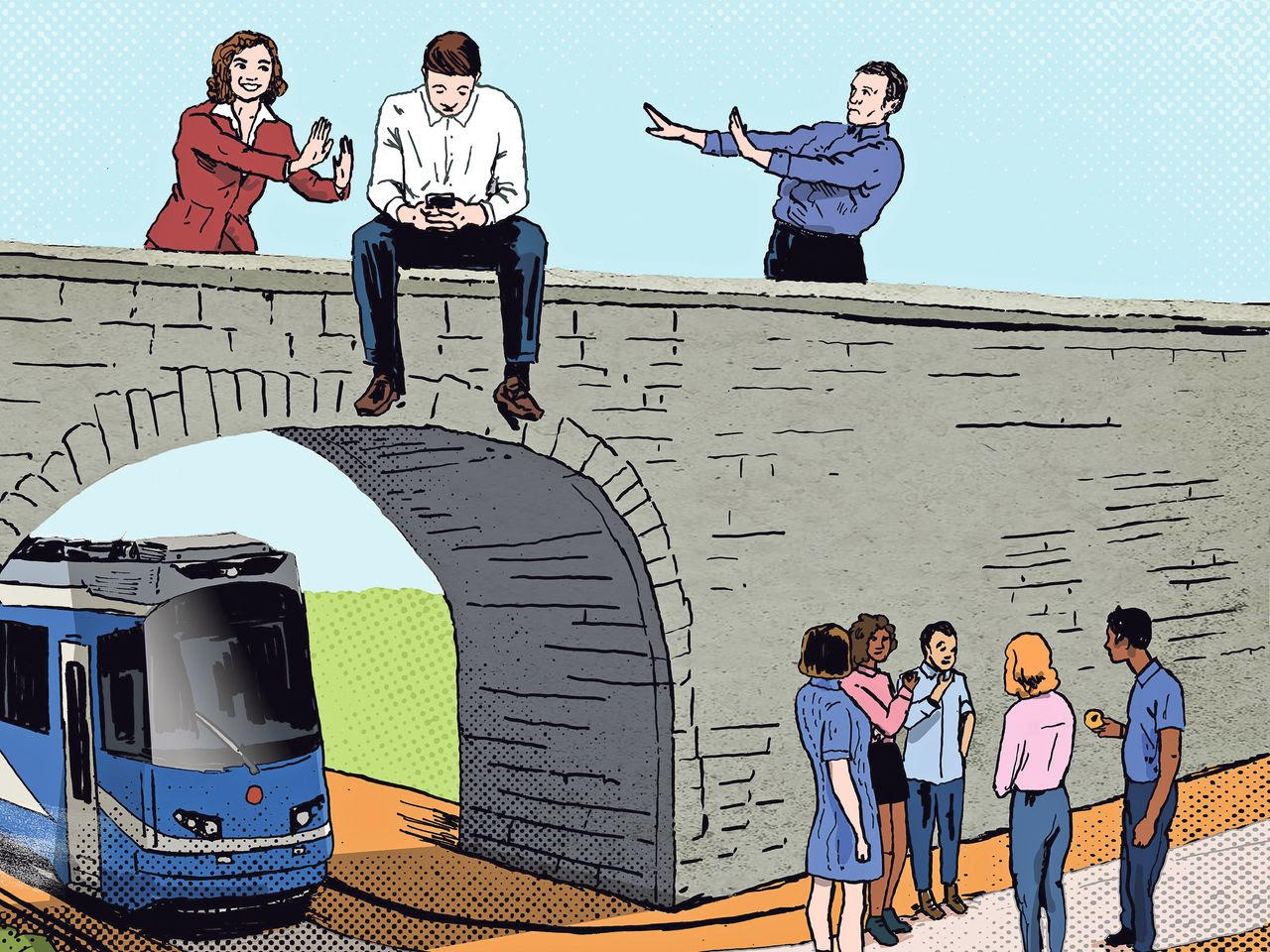 We've all noticed that our own judgments can depend on how we feel—and we are certainly aware that the judgments of others vary with their moods, too. A judge might impose a severe sentence on a criminal defendant in part because the weather is miserable outside. A doctor might decide to send a patient home rather than to order a battery of tests, in part because it is late in the afternoon and she is a bit tired. A corporate executive might decide to go forward with a risky project, in part because she had a wonderful weekend with her family. The effect of moods on judgment has been the subject of a vast amount of psychological research. It is remarkably easy to make people temporarily happy or sad and to measure the variability of their judgments and decisions after these moods have been induced. Researchers use a variety of techniques to do this. For example, participants are sometimes asked to write a paragraph recalling either a happy memory or a sad one. Sometimes they simply view a video segment taken from a funny movie or a tear-jerker.

People who are in a good mood are more approving of people, they are more generous and helpful, and their judgments are more upbeat. Being in a good or bad mood can have a major effect on people's judgments. The Australian psychologist Joseph Forgas has published around a hundred scientific papers on the subject of mood. Some of Dr. Forgas's research confirms what you already think: People who are in a good mood are more approving of people, they are more generous and helpful, and their judgments are more upbeat. Negative mood has the opposite effects. As Dr. Forgas writes, "The same smile that is seen as friendly by a person in a good mood may be judged as awkward when the observer is in a negative mood; discussing the weather could be seen as 'poised' when the person is in a good mood but 'boring' when that person is in a bad mood. "In other words, mood has a measurable influence on what you think: what you notice in your environment, what you retrieve from your memory, how you make sense of these signals.
*BOBCAT CARPET & FABRIC CARE, ACCLAIMED CARPET COMPANY, DEBUTS ITS FAMOUS "ALL GONE" CARPET AND FABRIC SPOTTER ONLINE:
After 42 years of caring for some of the finest Carpet, rugs and textiles in homes around Southern California, Al and Vickie Casas, owners of Bobcat Carpet & Fabric Care, have chosen to bring their unrivaled "All Gone" Carpet and Fabric Spotter to the internet. This is the same phenomenal spot cleaner Bobcat's expert cleaning crews use to remove spots and stains from client's textiles and each client is given a small bottle with every job to assist with spot treatment in between professional cleanings.
"With the COVID 19 shutdown, clients have been eager to perform small spot cleaning on their own more frequently without the cost and intrusion of workmen in their homes. We wanted to make it easier for clients to shop online," states Al Casas. " 'All-Gone' was developed many years ago in response to our clients' needs for a safe and effective carpet & fabric spotter. We understand professional textile cleaning is a luxury service so it was important to us for our clients to have a product that could be used to treat and remove stains on their own."
"At the time, there was nothing on the market that we could recommend to our clients that was safe for all materials, was an effective spot remover, and didn't cause re-soiling in the areas it was used. In turn 'All Gone' was created," concludes Al Casas. "All Gone" Carpet & Fabric Spotter is now available on the web here: https://buyallgone.com/.


*WHO READS LBN EXAMINER?: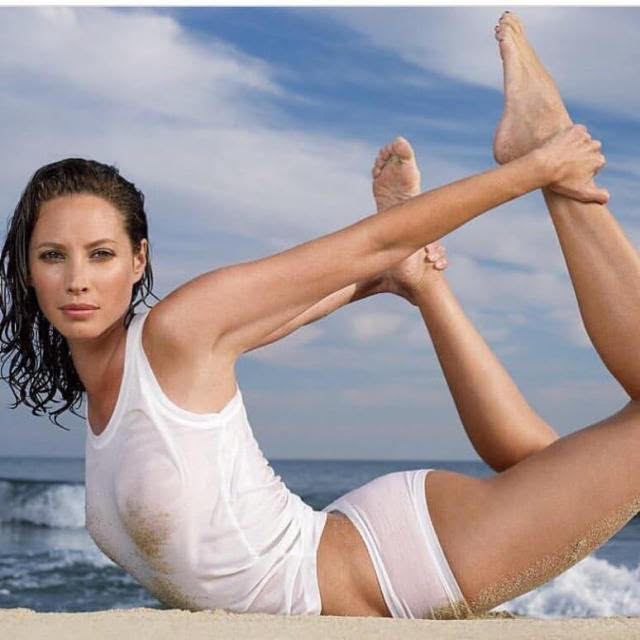 Supermodel Christy Turlington along with 12 members of the White House staff, 3 Nobel Prize winners, over 100 Academy Award winners, 6 U.S. Senators, and over 300 Grammy Award winners.


The Power of "Broken Windows, Broken Business"

Brand newly revised:


*EXAMINER – A DIFFERENT VIEW:….
LBN Examiner Disclaimer: 1.) The LBN Examiner accepts no liability for the content of this email, or for the consequences of any actions taken on the basis of the information provided. The LBN Examiner is not associated with any commercial or political organization and is transmitted via the web for the sole benefit of its subscribers. 2.) Unfortunately, computer viruses can be transmitted via email. The recipient should check this mail and any attachments for the presence of viruses.