*EXAMINER INVESTIGATES CHINESE IP THEFT VS. AMERICA'S WARS AT THEIR PEAKS


*NIGHTMARE IN NEW YORK:
HOW COVID-19, BLM PROTESTS, AND A LIBERAL MAYOR ARE TURNING THE CITY INTO A NO-GO ZONE AS MURDERS SKYROCKET, SHOPS ARE LOOTED, AND 500,000 MIDDLE-CLASS RESIDENTS FLEE:
Two bullet-ridden bodies lay sprawled on bloodstained concrete steps. Alongside, relatives of the victims are wailing and collapse to the ground. In another part of the city, a gang of youths use spray paint to disable security cameras before robbing a corner store. Later, video footage captures police officers sitting helplessly in their patrol car as a baying crowd hurls glass bottles at them. This is lawless New York – a city that was once America's glittering crown jewel but which risks descending into mob rule. Murder figures have skyrocketed and a combination of the coronavirus pandemic, Black Lives Matter (BLM) protests and weak political leadership is in danger of achieving what Osama Bin Laden never could: bringing the Big Apple to its knees.

Last weekend Chioke Thompson, 23, and his friend Stephanie Perkins, 39, had been gunned down on the steps of Chioke's Brooklyn home. His schoolteacher mum Sophia wept as she said: 'Even as he died, he was trying to shield her with his body. It makes no sense. Neither of them did anything wrong.' With the gunman still on the loose and their families insisting neither victim had any links to drugs or gangs, the pair appear to be the latest grim statistics in a crimewave sweeping the city. Figures released by the NYPD showed that for the first six months of 2020 there were 176 murders, a 23 percent increase on the same period last year. Looting continues in Manhattan amid protests over the death of George Floyd. According to figures released by the New York Police Department, for the first six months of this year, there were 176 murders, an increase of 23 per cent on the 143 killed during the same period last year.

The number of shooting victims has gone up 51 per cent to 616 this year. In June alone, there were 250 shootings compared to 97 in the same month last year. Month-on-month, burglaries are up 119 per cent and car thefts up 48 per cent. Many blame New York's liberal mayor, Bill de Blasio, who has slashed police funding by $1 billion, ended the NYPD's controversial 'stop-and-frisk' policy (which allowed police to stop and search anyone solely on the basis of 'reasonable suspicion') and who last week vowed to paint a huge Black Lives Matter sign outside President Trump's flagship Trump Tower. De Blasio has also introduced criminal justice reforms, including changes to bail for dozens of offences, which has meant violent criminals released on to the streets.
*AFGHAN TRANSLATOR WHO SAVED U.S SOLDIERS FINALLY CELEBRATES 4TH OF JULY AS AN AMERICAN CITIZEN:
An Afghan translator who spent 9 years risking his life to assist U.S. forces in Afghanistan has just celebrated his first Fourth of July as a U.S. citizen. Although his duties as a translator never required it, Janis Shinwari saved the lives of several U.S. soldiers—and one of them decided to return the favor, by offering to bring Janis and his family to the U.S. If he would have stayed in Afghanistan, the translator "wouldn't be alive today," he told CNN Heroes in 2018. Janis was aiding U.S. forces over a decade ago because he wanted his country liberated from the terror of Taliban rule. Although he knew he was risking his life, he did what he thought was right for his country. In 2008, Capt. Matt Zeller was about to die during a battle with Taliban forces, until a man who identified himself as a U.S. translator dragged him out of harm's way. They may not have known each other before that moment, but the experience forged an unshakable bond. "Since that time, we become even closer than brothers," Janis said. With the Taliban in pursuit of Janis, Matt began working furiously to get him a visa so he could leave the country.

Initially, they expected the process to only take a couple of months, but it actually took several years. Thanks to Matt's persistence gathering signatures on a petition, and meeting with several members of Congress, Janis and his family fled to the U.S. in 2013. Once he arrived, Matt helped him with every aspect of his new life in America—including raising $35,000 with a GoFundMe campaign. Janis finally became eligible for citizenship this year and, on June 30, Acting Homeland Security Secretary Ken Cuccinelli administered the oath of allegiance to Janis and his wife, officially making them U.S. citizens—just in time to celebrate their new country's Independence Day. During the ceremony, Janis was thanked for his brave service and saving the lives of 5 Americans.

*THE WOKE MOB COMES FOR A FEDERAL JUDGE:
Our Founders sought to protect federal judges from the whims of the mob by granting them life tenure, and making them removable only through impeachment by the House and conviction by the Senate. But the mob has its ways of exacting retribution even so. The latest victim is Judge Cormac J. Carney of the U.S. District Court for the Central District of California, which includes Los Angeles. His crime? Referring to the court's clerk, Kiry Gray, as "street-smart." Gray is a 35-year employee of the court. In 2015, she became the first black woman to serve as a clerk of court in the Ninth Circuit, which covers the western part of the United States, including California. As clerk, she is in charge of the day-to-day administration and operations of the court. Carney has been a federal judge in the nation's largest federal court since 2003.

On June 1, he began a term as chief judge of the court, a position with substantial management and oversight responsibilities for the entire court, including the district judges, the magistrate judges, the clerk's office, and probation. The position requires a close working relationship with the clerk. In a webinar that took place eight days after he assumed his duties as chief judge, Carney spoke to members of the California bar about how he was adjusting to his new role. "Fortunately for me," he reportedly said, "we have just a fabulous clerk of the court in Kiry Gray. She's so street-smart and really knows her job." According to the L.A. Times, several court staffers and attorneys were upset by the remark, which they interpreted as having a "derogatory and racially insensitive layer."

Upon learning that some people were calling for his removal, Carney says he spoke with Gray and expressed frustration that "the people criticizing me were equating my well-intended use of the term 'street-smart' with the reprehensible conduct of a police officer putting his knee on a person's neck." On Friday, he publicly apologized and announced that he would be stepping down as chief judge, though he will remain a judge on the court.
*CLOSE THE LID! FLUSHING TOILETS SPREADS CORONAVIRUS:

A large cloud of virus-laden droplets can be released high into the air when you flush a toilet — and it can hang around long enough to be inhaled by others, a new study says. The new coronavirus that causes COVID-19 can be found in the feces of infected people, and this finding suggests it could be transmitted through the use of toilets, according to the authors. The study was published June 16 in the journal Physics of Fluids. "One can foresee that the velocity [of upward-flowing aerosol particles] will be even higher when a toilet is used frequently, such as in the case of a family toilet during a busy time or a public toilet serving a densely populated area," study co-author Ji-Xiang Wang, of Yangzhou University in China, said in a journal news release.

*SEAN STORY, PREMIER CYBERSECURITY/IT CONSULTANT, WINS "BEST TECHNOLOGY PODCAST"- 2020:
Sean Story, premier cybersecurity/IT consultant, and his podcast The Sean Story Show wins Best of Los Angeles Award – "Best Refurbished Electronics Supplier – 2020", according to Aurora DeRose, award coordinator for the Best of Los Angeles Award community. The "Best of Los Angeles Award" community was formed five years ago and consists of over 6,900 professional members living and working in Southern California and celebrates the best people, places and things in Los Angeles. It celebrates the best people, places and things in Los Angeles with a slogan "No Ads. No B.S. Only the Best." "The mission of the community is to celebrate the best of Los Angeles and allow its community members to connect with other members who share the highest standards of quality and integrity," expresses DeRose. "We're honored to include Sean Story and The Sean Story Show into our BoLAA family."
IT and Cybersecurity Expert, Sean Story, has created a much needed weekly podcast in a category of its own that Story calls "Personal Technology" to provide easy to understand answers to the challenging questions about technology and specifically how we use it in our everyday lives. On each weekly episode of The Sean Story Show, Sean answers three technology questions from his listeners, discusses an article on the topic of personal or family technology use, recommends a technology tip of the week, and puts it all in context with a tidbit of tech history in the segment "This Week In Tech History". To find the show on your preferred podcast listening platform and to ask your question on the show, visit the official show website at www.TheSeanStoryShow.com

*EXAMINER – READER POLL: DO YOU APPROVE OR DISAPPROVE?

NBA releases a list of approved "social justice" phrases for players' jerseys:

As the NBA prepares to play an abbreviated season, the league has also taken steps to proclaim it is aligned with the current social justice movement by painting "Black Lives Matter" on the courts. Additionally, the players and the teams have agreed to permit players to sport approved words and phrases on their uniforms during the first four games.

The approved list, released over the weekend, includes 'Anti-Racist', 'Ally', 'Say Her Name', 'I Can't Breath', 'Enough', 'Black Lives matter', and 'How many More'. Does anyone remember a time when professional sports were all about your team winning or losing the game and not infused with politics? Who would have thought just five years ago that the National Anthem would become one of the most controversial things in our country? And now it's spreading everywhere.

Do you APPROVE or DISAPPROVE?
Send your vote to LBNExaminer@TimeWire.net
*EXAMINER – INVESTIGATES: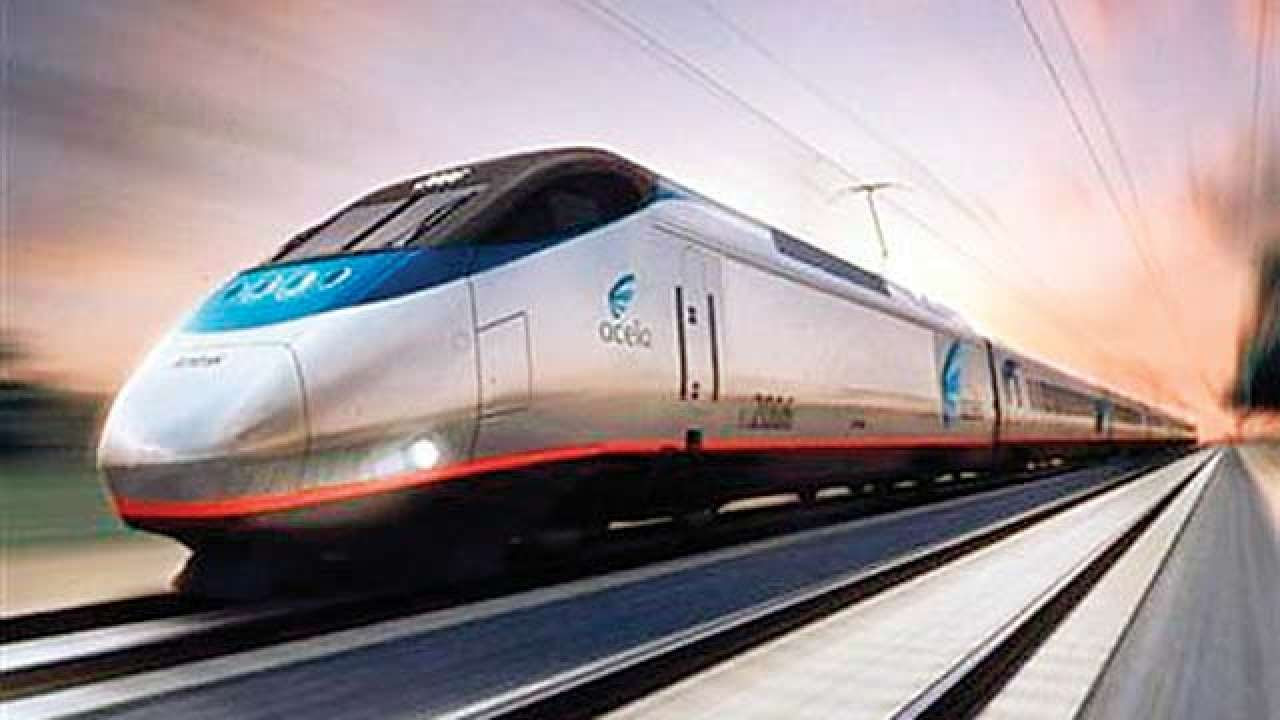 It takes about 22 hours on Amtrak to go from New York to Chicago, while it takes 4.5 hours to take the bullet train from Beijing to Shanghai, slightly farther apart.
*EXAMINER – A LOOK BACK:


Jude Law, 1995
*WELCOME TO THE WORLD OF "INTEL FOR INFLUENCERS" – READ LBN EXAMINER:


"My boyfriends preferred computer games to the LBN Examiner. I'll miss him!"
⚡FLASH⚡


Two new books examine Putin's vendetta against the West, particularly the United States, and search for answers. Of special interest is his time in the Soviet KGB, disbanded almost 30 years ago when the USSR ceased to exist. But a close look at the books, and at the record, suggests that's misleading. Much more important to Putin and his cronies than the ideological crusade of the KGB is their desire to share in the pillaged wealth of post-Soviet Russia, and their hatred of anyone who would hold them accountable.
*EXAMINER – HE WILL BE MISSED:


Nick Cordero, a musical theater actor whose intimidating height and effortless charm brought him a series of tough-guy roles on Broadway, died on Sunday at Cedars-Sinai Medical Center in Los Angeles. He was 41. Nick has been a passionate reader of this LBN Examiner for years and he will be missed.
– Without Notes –


Without Notes-The Rabbi & The Rascal. The complete interview of The Rabbi and the Rascal. The ultimate odd couple! We hear the amazing and inspirational story of a gang member and a Rabbi meeting and helping each other on the path of recovery from substance abuse and crime. It's an unlikely story of trust and joint healing for each partner.
LINK
*THINK FREELY – BE INDEPENDENT (Make Up Your Own Dawn Mind): READ LBN EXAMINER – Once a week by never weakly!


*WHO READS LBN EXAMINER?:

Best-selling author Elizabeth Gilbert along with 12 members of the White House staff, 3 Nobel Prize winners, over 100 Academy Award winners, 6 U.S. Senators, and over 300 Grammy Award winners.
*EXAMINER – A DIFFERENT VIEW: ….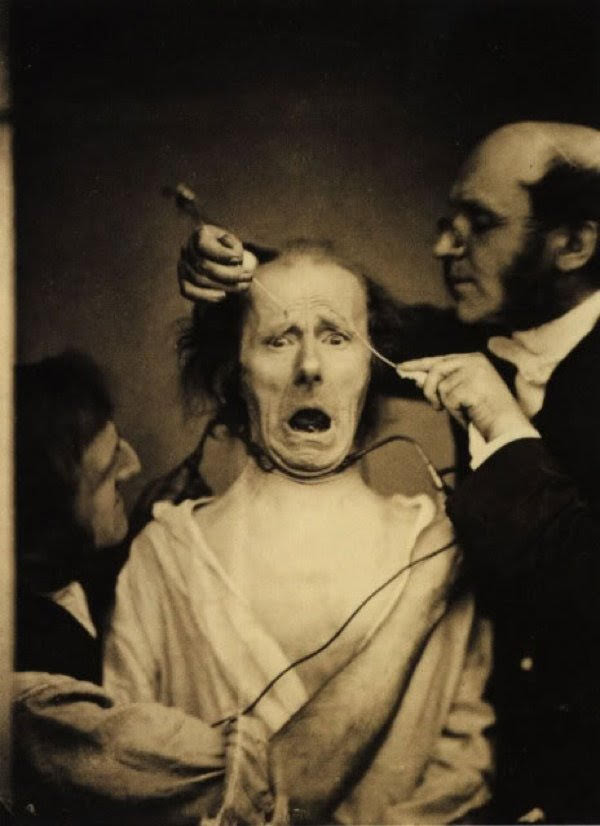 HELP WANTED: ENTRY LEVEL PART-TIME JOB (FLEXIBLE HOURS) – NEW BUSINESS COORDINATOR FOR PROMINENT ENTERTAINMENT P.R. / BRANDING FIRM:

Prominent Entertainment P.R. / Branding firm seek entry level part-time (flexible hours) New Business Coordinator. Award-winning firm is 35 years old and has represented: ***58 Academy Award winners ***34 Grammy Award winners ***43 New York Times best-sellers. Must be smart, extremely reliable, resourceful and hungry to learn.

Must be available to meet once a week in Playa Vista and work from home approximately ten (10) hours a week. Must live near Playa Vista AND have reliable transportation. Must be smart, resourceful, tech savvy, organized, and hungry to learn. A great opportunity to learn and grow within the world of media.
www.MichaelLevineMedia.com

Contact: Aurora411@timewire.net
Qualifications: 6 Month Commitment *Must have reliable transportation *Must live close to Playa Vista (45 minute maximum travel)
Job Types: Part-time, Commission
 
LBN Examiner Edited By: Aurora DeRose
LBN Examiner Disclaimer: 1.) The LBN Examiner accepts no liability for the content of this email, or for the consequences of any actions taken on the basis of the information provided. The LBN Examiner is not associated with any commercial or political organization and is transmitted via the web for the sole benefit of its subscribers. 2.) Unfortunately, computer viruses can be transmitted via email. The recipient should check this mail and any attachments for the presence of viruses.