*WOKE ALERT!-WASHINGTON POST EDITOR SAYS TEXAS RANGERS' 'VIOLENT & RACIST' NAME 'MUST GO':
A Washington Post editor said Monday that the Texas Rangers team name "must go." On the same day that the National Football League's Washington Redskins announced it would do away with its 93-year-old team name, Global Opinions editor Karen Attiah said that the Major League Baseball team must deal with "the violent and racist implications of its name." "To know the full history of the Texas Rangers is to understand that the team's name is not so far off from being called the Texas Klansmen," Attiah wrote in an op-ed for the liberal newspaper. Attiah, who grew up in Dallas, reminisced about going to Rangers games with her father as a child, but said at the time she didn't know the Rangers "were a cruel, racist force when it came to the nonwhites who inhabited the beautiful and untamed Texas territory." The Texas Rangers were unofficially created by Stephen F. Austin in 1823 as a statewide investigative law enforcement agency, headquartered in the capital of Austin. The Rangers stopped the assassination of President William Howard Taft and pursued such outlaws as Bonnie and Clyde. More than 120 have died in the line of duty.
*FUN CITY – NEW YORK CITY'S ARROGANT RATS KEEP ATTACKING DINERS WHO'VE BEEN FORCED OUTSIDE BY PANDEMIC:
New Yorkers are rapidly discovering why European-style outdoor dining isn't really a thing there. According to a report from NBC New York, diners who have been forced outside by pandemic restrictions keep getting attacked by the city's greedy rats. Giacomo Romano, who owns an Italian restaurant in SoHo, told the network: "We have this big restriction of only outdoor seating… Last night, a customer had a baby rat running on his shoe and I let you just imagine his reaction." Romano said he's written to city leaders begging them to do something about the rodents if his customers are going to be eating outside for the foreseeable future. "If they know every month they need an extermination—do it," said the restaurateur. NBC New York asked the city if it plans to do anything to tackle the rats, but reports that it has, so far, heard nothing back.
*SLEEPY AMERICA: 60% OF ADULTS SAY THEY'RE MORE TIRED THAN EVER BEFORE: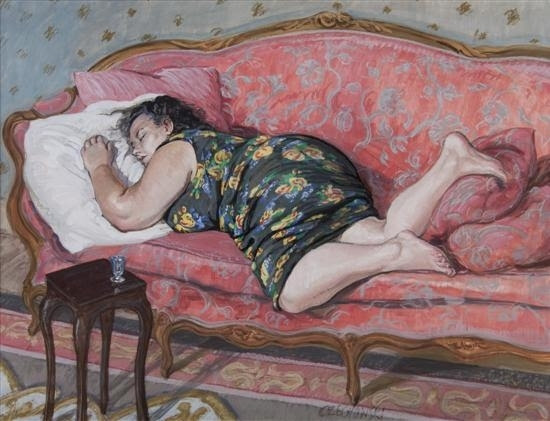 The coronavirus pandemic has many Americans saying they're more tired than they've ever been before. According to a new survey, six in 10 Americans say their sleep routine during quarantine has them feeling more exhausted than they've ever felt in their life! The poll of 2,000 adults, commissioned by Leesa Sleep, finds nearly 70 percent agree their sleeping habits have become quite inconsistent. Another 63 percent think their sleep schedules might be permanently ruined by the pandemic. Working remotely has its benefits, like sleeping in later, but it may be creating some bad habits too. Forty-four percent say they stay up later since they don't have to commute to work. Nearly half of respondents admit they get out of bed only 10 minutes before their remote workday starts. It's no wonder so many people are tired. Many are staying up late to binge watch their favorite TV shows. Researchers report 67 percent of Americans are staying up until the early hours of the morning to sneak in a few more episodes each night. The poll also finds Americans are also to getting an average of two naps per week during their workdays.

The majority of parents in the poll say it's difficult to maintain their child's sleep schedule. Only 35 percent report having an easier time putting their kids to bed during quarantine. Kids may be just as tired as their parents, it seems. Around half of American couples report they're sleeping in separate rooms more frequently than usual, but a third of respondents add they're having more sex during the lockdown. "Sleep is as important to your overall health and wellness as diet, exercise and managing stress. Many Americans struggle to get a good night's sleep, and a good mattress is essential," says Leesa CMO Jim Geikie in a statement.
*JESUS H. CASH! – THE CATHOLIC CHURCH RAKED IN $1.4 BILLION IN CORONAVIRUS LOANS:
The Catholic Church raked in at least $1.4 billion in taxpayer-backed loans meant to help small businesses survive the coronavirus pandemic, a new report says. Catholic dioceses, parishes, schools and other entities made extensive use of a loophole in the feds' Paycheck Protection Program to snag at least 3,500 forgivable loans as the pandemic scuttled worship services across the country, an Associated Press review found. Some $200 million went to roughly 40 dioceses that have paid out hundreds of millions of dollars to victims of sexual abuse in recent years — including the Archdiocese of New York, which got at least $28 million for its executive offices while its iconic St. Patrick's Cathedral received at least $1 million, according to the Friday report.

The so-called PPP loans were generally limited to businesses and nonprofits with fewer than 500 employees. But Catholic officials helped lobby the Trump administration to exempt religious groups from that rule, which would have disqualified many dioceses, the AP reported. Data released this week indicate Catholic institutions may have bagged as much as $3.5 billion in forgivable loans that helped them retain at least 407,900 jobs — placing the church among the program's largest beneficiaries, the news service found.

*SCIENTIST HAVE CALCULATED HOW MANY HOT DOGS A PERSON CAN EAT AT ONCE:

Over the Fourth of July weekend, with streams of sweat pouring down his face, Joey Chestnut broke his own world record for hot dog eating, by downing 75 hot dogs (with buns) in 10 minutes at the Nathan's Famous Hot Dog Eating Contest. It was his 13th win at the annual contest. And Miki Sudo set a women's record, 48.5 hot dogs, to grab her seventh straight Nathan's win. Because of the coronavirus crisis, the event was held virtually this year, and Dr. James Smoliga was glued to his screen, rooting for new records.

For the past few months, Dr. Smoliga, a veterinarian and exercise scientist, had been working on a mathematical analysis of the maximum number of hot dogs that a human could theoretically consume in 10 minutes. "The answer is 83," said Dr. Smoliga, a professor at High Point University in North Carolina. He has now published the full analysis, which calculated this number based on 39 years of historical data from the Nathan's contest, as well as on mathematical models of human performance that consider the potential for extreme athletic feats.
⚡FLASH⚡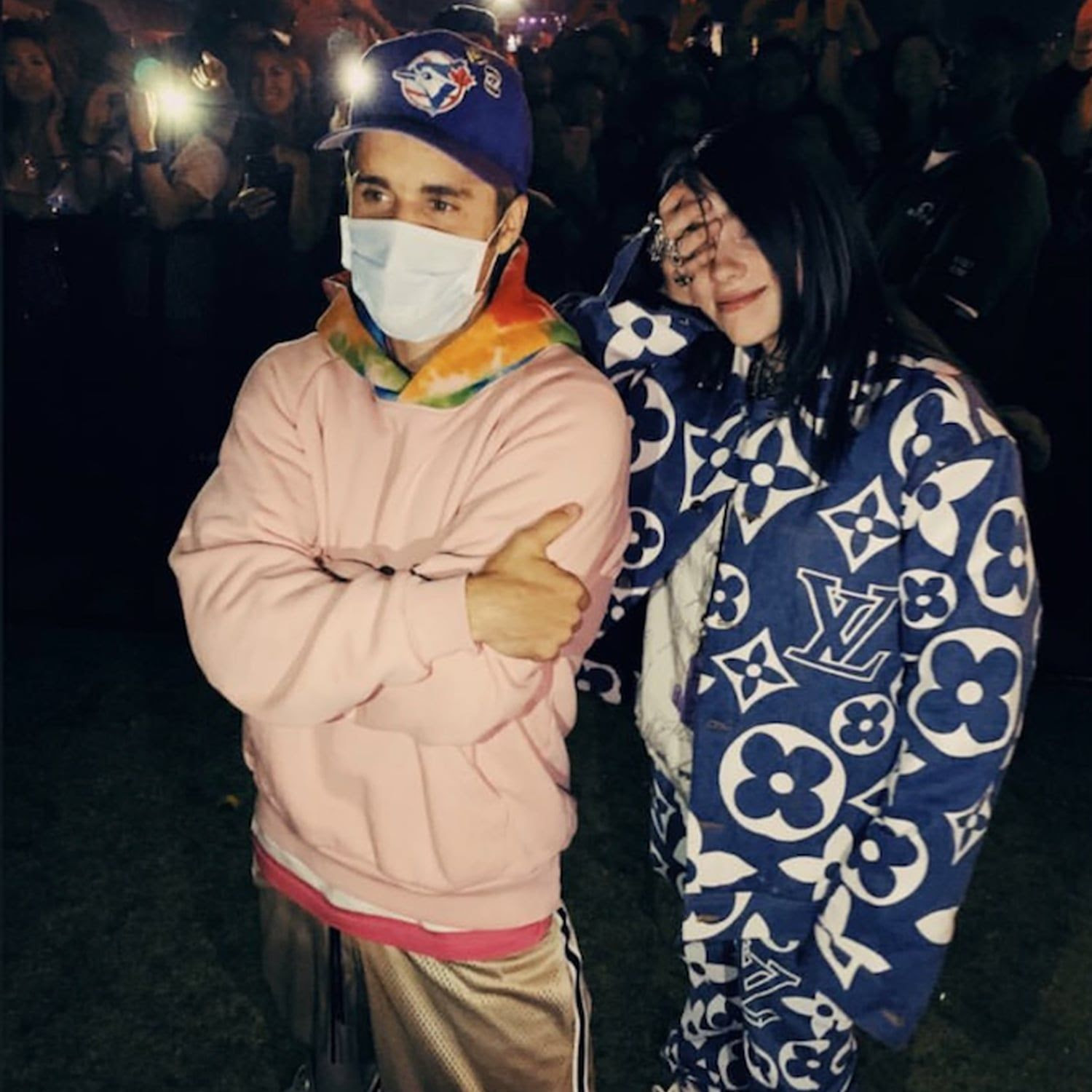 Before Billie Eilish had fan girls of her own, she was one herself. On Tuesday, the 18-year-old's mother Maggie Baird was a guest on her daughter's Apple Music show, "me & dad radio," a program where the starlet and her father Patrick O'Connell share music and stories from their illustrious lives. There, she revealed her daughter's scary obsession with Justin Bieber, now 26 — so much so that she and O'Connell considered putting their then-12-year-old daughter in therapy.
*EXAMINER – INVESTIGATES:


Before the advent of the car industry, over 15,000 horses were left to rot on the streets of New York every year. Consequently, automobiles were seen as an environmentally friendly alternative.
*EXAMINER – WHAT'S UP: BY SARAH GARCIA
Chuck Todd, the host of "Meet the Press" is likely to receive a great deal of social media attention (most of it negative) for his claim there is "no editorial point of view" on MSNBC's daytime schedule. Hilarious.
A recent video from Philadelphia's Democratic Mayor Kenney announced a city-wide, seven and a half month ban on large events in that city. The ban will take effect immediately and extend through the end of February of 2021. However, protests and demonstrations — like ones for Black Lives Matter — are, you guessed it, exempt.
WELCOME TO EXPERT CLICK!


Mitchell P. Davis, member of the Circumnavigator's Club — Shanghai
Mitchell P. Davis, editor from ExpertClick, is known as the matchmaker between people who want to be interviewed and the media members who need to talk to someone knowledgeable about today's issues. This symbiotic relationship came into existence when Davis started the Yearbook of Experts, Authorities, and Spokespersons in 1984. The New York Times called it: "Dial-an-Expert" Since then, the hundreds of thousands of news releases issued via his Broadcast Interview Source and News Release Wire have garnered interviews in international, national, and local print and electronic outlets.
Due to his longevity in the business and his strategic location in Washington, DC, Davis has access to the journalists who want to talk to the people who can answer important questions. Journalists and experts know that Davis is highly selective in who's included in his directory so both parties know the other has "skin in the game" Neither has time to waste trying to determine the validity of each other's credentials.

Paul Dickson has been a member since 1996 and when he published his book, Hidden Language of Baseball—How Signs and Sign-Stealing Have Influenced the Course of Our National Pastime, he issued a release through Davis's ExpertClick.com site and he was interviewed on Business Week, AP, Fox News, and Bloomberg Radio.

Shortly after completing Georgetown University business school in 1982, Davis was hired by a company that was destined to cease business. They guaranteed interviews which attracted clients who otherwise would never warrant an interview and the talk radio market was just too new. In the meantime, Davis has never guaranteed an interview and the talking head business has grown exponentially, with great thanks to Mitch Davis.

Qualified experts (yes, he still screens) can send news releases free at http://www.newstip.com/refer/Guest_of_MItchell_P_Davis
*EXAMINER – SEE IT:
AMAZON GETS TO THE CART OF THE MATTER


Amazon announced its latest experiment in blink-and-whoops-you-bought-something convenience: a shopping cart that tracks your groceries as you add them. Called a "Dash Cart," this dune buggy can detect items you drop in using a scale, sensors, and cameras. Then, when you exit the store through a special lane, it charges you—no need for a cashier. Dash Carts will come first to Amazon's grocery store in LA's Woodland Hills later this year.
DON'T BE STUPID – READ LBN EXAMINER:


Information is power and that is why LBN Examiner readers in all 50 of the United States and 26 foreign countries are among the smartest, well-informed people on the planet.

Now you can invite your friends and family to sign up to receive the LBN Examiner for free (if you've got the guts) —– www.LBNExaminer.com
*EXAMINER – CLOSE-UP:


Director, Martin Scorsese
TELL YOUR STORY IN THE LBN EXAMINER
"The Best Promotional Deal On The Web"


Now YOU can tell YOUR unique story in the world-famous LBN Examiner – www.LBNExaminer.com – and communicate directly with LBN readers in all 50 of the United States and 26 foreign countries.

Amazing coverage with YOUR story, YOUR headline, YOUR photo and YOUR website. And then, of course, you can share this LBN story on all YOUR Social Media! And it's really easy to do. Simply send your story (not to exceed 250 words) including a photo and link to: LBNExaminer@TimeWire.net. We will approve and run.

The cost is a mere $250 payable via PayPal or credit card. This is (by-far) one of the best deals in the world of digital promotion and only available to LBN subscribers.
*THINK FREELY – BE INDEPENDENT – Make Up Your Own (Damn) Mind: READ LBN EXAMINER


*WHO READS LBN EXAMINER?:


Actor, comedian, Jim Carrey, along with 12 members of the White House staff, 3 Nobel Prize winners, over 100 Academy Award winners, 6 U.S. Senators, and over 300 Grammy Award winners.
*EXAMINER – A DIFFERENT VIEW:….

ARE YOU FASCINATED BY THE "BEST" OF LOS ANGELES?
Few cities on the planet can compare to the great city of Los Angeles. LA is literally one of the few places in the world where people from every nation come to see their dreams come true, to achieve their goals, and to reach their ultimate potential. It is a city that is about opportunity, creativity, culture, and experience.

Now you can join our free "Best of Los Angeles Award" community and communicate with 7,500 members all interested in the best of L.A. No ads. No B.S. Simply visit the page, click "Like", and you're in.

HELP WANTED: ENTRY LEVEL PART-TIME JOB (FLEXIBLE HOURS) – NEW BUSINESS COORDINATOR FOR PROMINENT ENTERTAINMENT P.R. / BRANDING FIRM:
Prominent Entertainment P.R. / Branding firm seek entry level part-time (flexible hours) New Business Coordinator. Award-winning firm is 35 years old and has represented: ***58 Academy Award winners ***34 Grammy Award winners ***43 New York Times best-sellers. Must be smart, extremely reliable, resourceful and hungry to learn.

Must be available to meet once a week in Playa Vista and work from home approximately ten (10) hours a week. Must live near Playa Vista AND have reliable transportation. Must be smart, resourceful, tech savvy, organized, and hungry to learn. A great opportunity to learn and grow within the world of media.
www.MichaelLevineMedia.com

Contact: Aurora411@timewire.net
Qualifications: 6 Month Commitment *Must have reliable transportation *Must live close to Playa Vista (45 minute maximum travel)
Job Types: Part-time, Commission
 
LBN Examiner Edited By: Aurora DeRose
LBN Examiner Disclaimer: 1.) The LBN Examiner accepts no liability for the content of this email, or for the consequences of any actions taken on the basis of the information provided. The LBN Examiner is not associated with any commercial or political organization and is transmitted via the web for the sole benefit of its subscribers. 2.) Unfortunately, computer viruses can be transmitted via email. The recipient should check this mail and any attachments for the presence of viruses.