*FEWER PEOPLE FILE FOR UNEMPLOYMENT IN STATES CUTTING FEDERAL BONUS, DATA SHOWS:


States that withdrew from the federal pandemic unemployment bonus in June saw improving jobs numbers and fewer individuals filing for benefits compared to other states, according the Daily Caller News Foundation's analysis of federal data. The states, most of which are Republican-led, that stopped offering residents the federal benefit in early June experienced a 33% drop in new jobless claims filed compared to the roughly 4% decline seen in states that didn't withdraw from the program, Department of Labor data analyzed by the DCNF showed. Governors pulled out of the Federal Pandemic Unemployment Compensation (FPUC) program, a weekly $300 bonus given to out-of-work Americans on top of state benefits, due to stagnating job growth and a worsening nationwide labor shortage. "I continued to see increases in the number of unemployed and, in some weeks, increases in the new regular claims that were coming in," Republican Mississippi Gov. Tate Reeves told the DCNF in an interview. "So I felt we had to make a decision because if we wanted to experience a full economic recovery, we had to get our people back to work."

On May 10, following an underwhelming April jobs report, Reeves became one of the first governors to announce that his state would no longer participate in FPUC beginning June 12, citing the high number of job vacancies. His decision was influenced by conversations with Mississippi small business owners and workers who were severely understaffed and overworked as business activity picked up, he told the DCNF. In addition to Mississippi, Alaska, Iowa and Missouri were the first to officially stop offering the bonus on June 12.
*JOB GOES TO S**T! – RIKERS INMATE ATTACKS JAIL CAPTAIN WITH FECES:
A New York City jail captain was attacked by a Rikers Island inmate and smothered in feces, law enforcement sources said. Captain Nauvella Lacroix was working the night shift on Wednesday around 9:45 p.m. when inmate Arthur Brown started hurling the brown muck at him from inside his cell, hitting the captain in the face and the torso area, internal records show. Lacroix, who's been with the city Department of Corrections for almost nine years, had been conducting a tour of the cells when the attack occurred, the records state. An image of Lacroix following the defilement shows his crisp white uniform shirt almost completely covered in feces. The extent of his injuries weren't immediately clear, but he did turn the uniform shirt over for testing, records show.

"The job is really going to s–t," a DOC source fumed about the incident. "This shows the continuing lack of respect the officers get, day in day and day out, from the inmates and the higher ups don't back them." The DOC has been grappling with a staggering surge of resignations from correctional staff, many of whom jumped shift to the NYPD amid "inhumane treatment," dangerously long hours and unsafe working conditions, the president of the Correction Officers' Benevolent Association told John Catsimatidis on his radio show Sunday. "We're having the roughest time in my 22-year career ever. Officers are working triple shifts, which includes … in some cases 30 hours straight. It's a really unsafe situation for us… My corrections officers are suffering," COBA president Benny Boscio, who doesn't represent Lacroix, said on The Cats Roundtable.
*NEW BATCH OF EMOJIS INCLUDE 'PREGNANT MAN' AND 'PREGNANT PERSON':
Unicode Consortium's draft for Emoji 14.0 includes a "Pregnant Man" and "Pregnant Person." The emojis — which could appear on Apple's iPhone and other technology products — are touted by the service as a mechanism to support "non-binary" people.

A blog post from Emojipedia explains: Pregnant Man and Pregnant Person are new, and recognize that pregnancy is possible for some transgender men and non-binary people. These are additions to the existing Pregnant Woman emoji. Person with Crown is a gender-inclusive alternative to the existing emojis for Princess and Prince. The above additions will mean that nearly all emojis can have default a gender-neutral option, with a choice to use a woman or man where relevant. A few exceptions remain, which are being reviewed, as per this Unicode Emoji Subcommittee report from 2020. The service will also offer a "Coral" emoji to facilitate conversations about climate change.

*MURDER SUSPECT ARRESTED AFTER COMMENTING ON POLICE FACEBOOK POST ASKING ABOUT REWARD MONEY:
 An Oklahoma woman wanted for accessory to murder was arrested Thursday after commenting on a local police department's Facebook post about warrants for her arrest. Tulsa Police Department's Facebook page announced Wednesday that Lorraine Graves was wanted in connection to the murder of Eric Graves. Two other suspects in the case, Jayden Hopson and Gabriel Hopson, had already been apprehended at the time of the post, police said. Graves allegedly left a comment under the post, saying "What's where's [sic] the reward money at," the police department reported Thursday. Tulsa Police Department's Fugitive Warrants unit arrested Graves in north Tulsa near 36th St. N. and Garrison Ave on Thursday, police said.
*BALTIMORE CITY SCHOOLS: 41% OF HIGH SCHOOL STUDENTS EARN BELOW 1.0 GPA: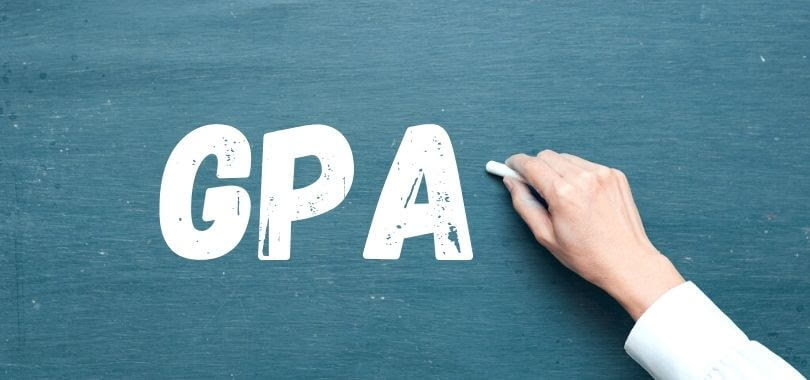 Baltimore City Schools has reached an alarming low in student performance. Project Baltimore has learned, during the first three quarters of this year, nearly half of high school students in City Schools earned a grade point average below a D. When Jovani Patterson ran for Baltimore City Council President last year, he ran on a platform that included accountability in education. "They take. They take. They take. Yet, despite the amount of money they get. We don't see much change. Our schools outspend 97% of other major school districts," Patterson said during a 2020 campaign ad.

*J&J RECALLS AVEENO, NEUTROGENA SUNSCREENS OVER CANCER-CAUSING CHEMICAL:
Johnson & Johnson is recalling five of its Neutrogena and Aveeno spray sunscreens after the company found low levels of benzene, a cancer-causing chemical, in some samples. The company said customers should stop using the affected products, which were distributed through stores nationwide. The recall covers the Aveeno Protect + Refresh aerosol sunscreen, and four Neutrogena sunscreens: Beach Defense aerosol sunscreen, CoolDry Sport aerosol sunscreen, Invisible Daily Defense aerosol sunscreen, and UltraSheer aerosol sunscreen. Benzene, which the Centers for Disease Control and Prevention says can cause leukemia or other cancers after long-term exposure to high levels, is not an ingredient in the affected sunscreens, J&J noted. The pharmaceutical giant said it's investigating how the chemical might have gotten into some of its products.

*LBN-READER QUESTION?:
ARE PARENTS OVER-PRAISING THEIR CHILDREN?



Send your reply to: LBNExaminer@TimeWire.net


*WHAT'S UP? BY SARAH GARCIA:
President Biden seems to be a "welcoming" kind of guy. Especially to folks who want to live in the United States without legal credentials. While President Obama deported tens of thousands of foreign nationals, and President Trump shut down many immigration scams, Joe Biden has thrown the southern border wide open: Hola, amigos! Let's examine some facts that rolled in a few days ago. The Customs and Border Protection Agency reports 1.1 million "apprehensions" in the first nine months of the federal government's fiscal year. According to The Washington Post, which is somewhat shockingly covering the story, the last time a million migrants were detained was in 2006, and that was for the ENTIRE year. Under Biden, apprehensions could reach 1.5 million this fiscal year, which would be a record number by far.
*EXAMINER – INVESTIGATES:
Erin Gilmer, a lawyer and disability rights activist who fought for medical privacy, lower drug prices and a more compassionate health care system as she confronted a cascade of illnesses that left her unable to work or even get out of bed for long stretches, died on July 7 in Centennial, Colo. She was 38. Anne Marie Mercurio, a friend whom Ms. Gilmer had given power of attorney, said the cause was suicide.

First in Texas and later in Colorado, where she had her own law practice, Ms. Gilmer pushed for legislation that would make health care more responsive to patients' needs, including a state law, passed in 2019, that allows pharmacists in Colorado to provide certain medications without a current prescription if a patient's doctor cannot be reached. She was a frequent consultant to hospitals, universities and pharmaceutical companies, bringing an extensive knowledge of health care policy and even more extensive firsthand experience as a patient.


*EXAMINER – BUSINESS: DISNEY MOVES THOUSANDS OF JOBS FROM CALIFORNIA TO FLORIDA'S 'BUSINESS-FRIENDLY CLIMATE'

Disney is moving 2,000 jobs from California to Florida. The entertainment conglomerate is the latest large business to move operations out of a left-leaning state. The Daily Wire recently reported that Wall Street executives are swamping recruiters' offices with requests for transfers from New York to Florida. Leading firms — such as Goldman Sachs — are weighing the possibility of new offices in the Sunshine State. Disney's announcement comes as Los Angeles — the home of Disneyland — announced that it is reinstituting an indoor mask mandate for both vaccinated and unvaccinated residents.

Fox Business reported: Disney will move about 2,000 jobs from its California headquarters to a new campus in Florida, according to Josh D'Amaro, chairman of Disney Parks, Experiences and Products. Most of the jobs being moved are professional roles in Disney's Parks, Experiences and Products division, other than those tied to Disneyland in California, D'Amaro told employees in a letter provided to FOX Business Thursday.

*EXAMINER – LENS:



"Don't mind us," Kate Beckinsale captioned this beach day shot on Instagram recently.


*EXAMINER – SEE IT:



Discover ExpertClick:
ExpertClick
https://www.expertclick.com

Search for Experts Worldwide on over 12000 Topics .


*THINK FREELY – BE INDEPENDENT – MAKE UP YOUR OWN (DAMN) MIND: READ LBN EXAMINER


*EXAMINER – HEALTH: PLANT-BASED BOOM –
MORE AMERICANS ARE CHANGING THEIR DIETS, BECOMING 'VEGAN-CURIOUS':

One in five Americans say their diet is radically different now compared to what it was like just five years ago. That's especially the case for people opting for trying more plant-based foods. Researchers reveal that health-conscious Americans are going down what they call the "vegan-curious" route. In a new survey of 2,000 U.S. residents, 19 percent believe that what they eat on a regular basis has changed significantly over that time.  Those switching up their menu say they did so due to shifts in their health and dietary needs (41%), much more so than their personal tastes (35%) or environmental concerns (19%). Meanwhile, over half the poll (53%) believe that their food choices have remained more or less the same. Part of that, perhaps, may be because three-fourths of respondents follow some form of diet or guidelines that manage their eating habits. While trendy diet plans like intermittent fasting (26%) and ketogenic eating (20%) have gained a lot of ground, neither can hold a candle to good old-fashioned calorie-counting (38%).

Conducted by OnePoll and commissioned by Modern Table, the survey also asked respondents to weigh in on the fads they see while food shopping, especially the rise of plant-based foods. Almost half (48%) consider themselves as omnivorous — eating animal and plant products in equal amounts — while only 17 percent consume only animal products with no plants at all. Interestingly, more men (26%) than women (12%) claim to subscribe to this carnivorous all-meat diet. One in three respondents now identify as either vegan, vegetarian, or flexitarian, meaning that they favor or even exclusively eat plant-based foods. However, complete vegans — who don't eat meat or animal products of any kind — are still in the minority, the results suggest. In comparison, almost 12 times as many respondents say they regularly refer to vegan eating as "rabbit food" (51%). Just three percent of these Americans consider themselves vegan.


*EXAMINER – CARTOON:

"Of course, now I've got eighteen months of climate-change worry to catch up on."


*WHO READS LBN EXAMINER?:
 Famed retired legal journalist Linda Deutsch along with 12 members of the White House staff, 3 Nobel Prize winners, over 100 Academy Award winners, 6 U.S. Senators, and over 300 Grammy Award winners.


*EXAMINER – SEE IT: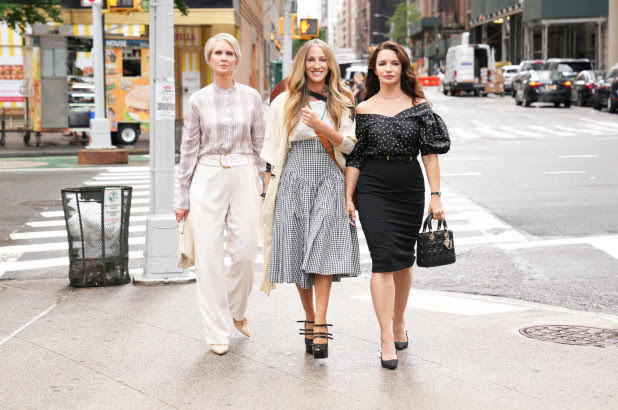 Cynthia Nixon, Sarah Jessica Parker and Kristin Davis are back for the "Sex and the City" reboot.
*EXAMINER – A DIFFERENT VIEW:….
LBN Examiner Disclaimer: 1.) The LBN Examiner accepts no liability for the content of this email, or for the consequences of any actions taken on the basis of the information provided. The LBN Examiner is not associated with any commercial or political organization and is transmitted via the web for the sole benefit of its subscribers. 2.) Unfortunately, computer viruses can be transmitted via email. The recipient should check this mail and any attachments for the presence of viruses.