THINK FREELY – BE INDEPENDENT – MAKE UP YOUR OWN (DAMN) MIND: READ LBN EXAMINER


*MADNESS IN THE STREETS!- RIOTS ACROSS PORTLAND LEAD TO FIRE BEING SET INSIDE POLICE UNION BUILDING:
Riots in Portland continued Saturday evening, with one leading to a fire being set inside a police union building and another continuing to target the federal courthouse. Portland has seen over 50 days of protests and rioting, and Saturday proved to be no different. Daily Caller reporters were at the scene where rioters squared off with officers after tearing down fencing and using it to barricade the federal courthouse. Meanwhile, another riot in the city led to the bureau's union headquarters being broken into and briefly lit on fire, according to police. Outside of the Mark O. Hatfield U.S. Courthouse, hundreds gathered and immediately began removing fencing surrounding the park and courthouse that had been erected by officers. Some rioters barricaded the building and began to taunt officers by banging on the walls and yelling for them to come outside. Small fights broke out between those who wanted to continue tearing down fencing and a small group trying to prevent further destruction.
*DISGRACED ATTORNEY, MICHAEL AVENATTI, IS BROKE & CAN'T AFFORD LEGAL FEES:


Michael Avenatti is broke and can't pay his legal fees, the California attorney who has represented the discredited lawyer for more than a year claims. Dean Steward filed a motion in federal court Saturday detailing Avenatti's financial woes and is now asking for taxpayer help to cover his costs. "The bottom line is that Mr. Avenatti has run out of funds, and faces a complex trial lasting as long as six weeks," Steward wrote in a filing to the federal judge overseeing one of Avenatti's three ongoing criminal cases. This isn't the first time Avenatti has run into legal or money issues in the case. For a short period last year, Avenatti was represented by lawyers in the federal public defender's office after his retained counsel departed. It was then that Steward — whom Avenatti called "incredibly well-qualified" — entered the case.

"[B]ut the retainer has long since run out and defendant does not have funds to pay counsel," Steward says. He's proposing to stay on as Avenatti's lawyer and get paid under terms of existing rules for indigent clients. "Such an arrangement would save considerable taxpayer funds, over starting fresh with new … counsel." A detailing of Avenatti's financial straits was also filed with the court — but under seal from public view and for now from prosecutors as well. It wasn't immediately clear when Judge James Selna in Los Angeles would rule on the matter.

*HUNGER GAMES – MAN ACCUSED OF PUNCHING NYPD CHIEF, COPS ON BROOKLYN BRIDGE, RELEASED WITHOUT BAIL: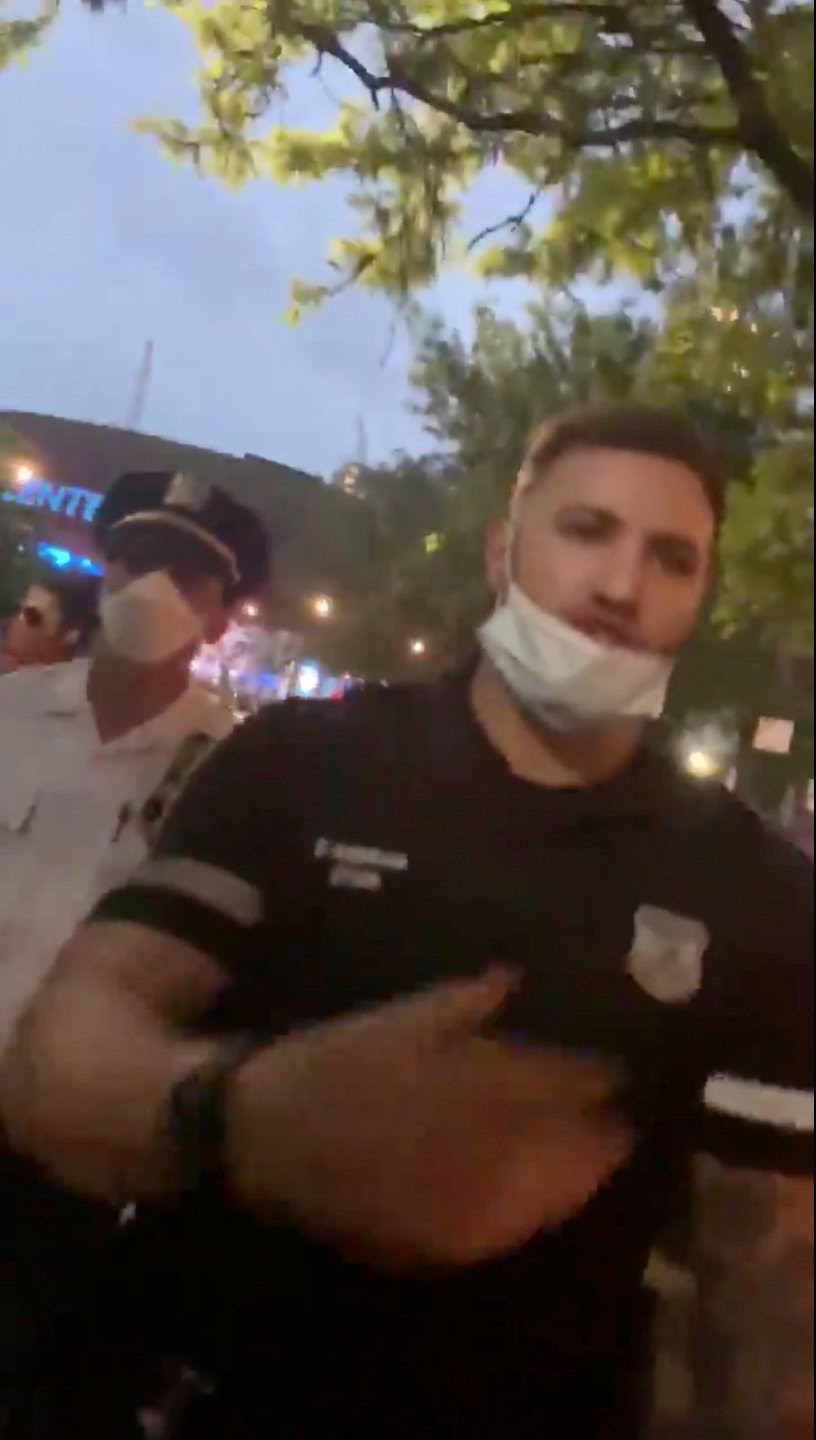 A violent attack on several members of the NYPD, including police chief Terence Monahan, left one officer with broken bones in his face. In less than a day, police identified and arrested two men suspected of assaulting the officer and the chief. The man who is charged with hitting the chief was released without bail. "Quran Campbell, 25, is accused of socking the highest-ranking uniformed cop several times in the face as Monahan tried to arrest him after Campbell had allegedly punched another NYPD officer and lieutenant near the Manhattan approach to the bridge. Campbell was arraigned on assault charges in Manhattan criminal court and was granted supervised release." — NYPost.com. Ever since Mayor De Blasio's removal of bail for most arrests, crime has been on the rise in NYC. And since the riots and protests following the George Floyd killing, crime — especially violent crime — has greatly increased. Allowing criminals who are willing to attack police to be back on the street is likely to embolden other, similarly-minded individuals.
*PEOPLE WHO LIKE EMBARRASSING OR ANGERING OTHERS FIND SOCIAL MEDIA MORE ADDICTIVE:
Large swaths of the internet are a cesspool. Before today, this led to glum assessments about the state of humanity. But a new study out of Michigan State University and California State University at Fullerton, says not so fast: The heaviest users of social media have personalities that enjoy angering and embarrassing others. This is good news! It means that humanity, on the whole, might suck far less than people on the internet. A fascinating study of 472 university students tracked their usage on two top platforms for 18-to-24-year old: Snapchat (2.64 hours per day) and Facebook (2.28 hours per day).

Researchers found that users displaying addictive behavior were also more likely to be motivated to be cruel and callous and to use others for personal gain. "Our results demonstrate that individuals who have a greater preference for these types of rewards display greater problematic use of both platforms," write the researchers, who note that these traits are also associated with narcissism and psychopathy and have previously been correlated with addictive internet use. They write that social media sites unwittingly "cater to people who seek rewards from being cruel, such as through cyberbullying or various aggressive online behaviors." The researchers hope that their study will help clinicians treat addicted patients by better understanding the social rewards that may be driving them. The same study also found users logging longer hours with more addictive behaviors on Snapchat, but more frequently attempting to quit Facebook.

* 'WISHING ME DEATH': SYRACUSE STUDENT DISHES ON THREATS, DISCRIMINATION OVER HER CONSERVATIVE VIEWS:
Adrianna San Marco, a Syracuse University student in New York opened up about the bias and threats she says she experiences on campus for her conservative views. "I've gotten it mostly on Twitter and Instagram with people threatening to assault me, beat me up, I had someone say they hope I get shot in the head, other people wishing me death, wishing that I burn in Hell," said San Marco. "Most of these are coming from Syracuse University students." She said that she has reported the death threats to police and had sent a letter to administrators in June to bring attention to what has been happening to her and other conservative students on campus, as she says this isn't an isolated incident. San Marco says officials never responded to her letter, which is why she won't return in the fall.

TELL YOUR STORY IN THE LBN EXAMINER
"The Best Promotional Deal On The Web"


Now YOU can tell YOUR unique story in the world-famous LBN Examiner – www.LBNExaminer.com – and communicate directly with LBN readers in all 50 of the United States and 26 foreign countries.

Amazing coverage with YOUR story, YOUR headline, YOUR photo and YOUR website. And then, of course, you can share this LBN story on all YOUR Social Media! And it's really easy to do. Simply send your story (not to exceed 250 words) including a photo and link to: LBNExaminer@TimeWire.net. We will approve and run.

The cost is a mere $250 payable via PayPal or credit card. This is (by-far) one of the best deals in the world of digital promotion and only available to LBN subscribers.
*EXAMINER – WHAT'S UP by Sarah Garcia:

*** NYC Mayor Bill DeBlasio is publicly blaming the police unions for the hatred and violence taking place in New York City. He's not blaming the release of prisoners, unequal enforcement of laws and rights (by his order), or the allowance and encouragement of riots. He's not blaming the people who are violently attacking random people on the street or even police officers. No. He blames the police that he's handicapped, consistently, from the beginning of the riots. Amidst videos of police getting brutally attacked, he's consistently attacked the police. "The Sergeants Benevolent Association has only practiced division. They foment hatred. … They do not try to help us move forward," de Blasio said during a press conference Thursday. "They don't try to create anything good. I have no respect for the leadership of the SBA.
⚡EXAMINER FLASH⚡

It appears that the networks are beginning to think that their, er, outspoken reality stars are more of liability than an asset. A a number of networks had hired a PI to probe their own talent's social-media feeds for signs of racism, we're now told that networks are offering stars "good-behavior bonuses" in their contracts. Since reality TV seems to rely almost entirely on bad behavior for its entertainment value, we asked our source why networks would want to cultivate a bunch of goody-two-shoes. "They're talking about 'behaving well,' as in not using racial slurs on social media and not getting into fights with castmates. It's not a high bar."
*EXAMINER – THOUGHT FOR TODAY:


The man who has begun to live more seriously within begins to live more simply without. –Ernest Hemingway, author, journalist, Nobel laureate (21 Jul 1899-1961
*EXAMINER – INVESTIGATES:


"Transabled" people are people who cut off their own limbs to become disabled. They do this to make themselves feel more comfortable in their own bodies.

*EXAMINER – SEE IT: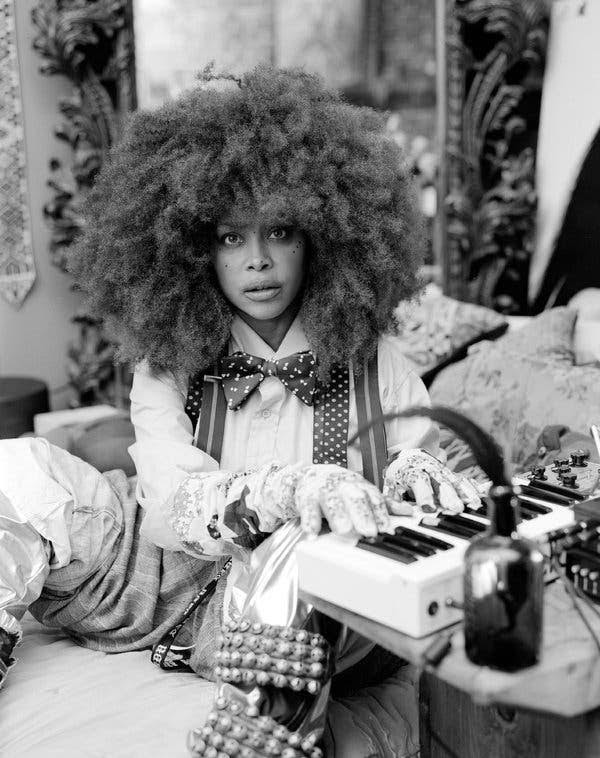 Erykah Badu started livestreaming concerts in a unique way almost immediately after the concert industry shut down in March.
*READ LBN EXAMINER: UNCERTAIN TIMES CALL FOR INDEPENDENT, TRUSTED, FACTUAL INFORMATION!


Now more than ever influencers throughout the world are craving fearless independent, trusted, factual information. Since 2002, influencers in all 50 of the United States and 26 foreign countries has delivered which is exactly why it is read by *3 Nobel Prize winners, *12 members of the White House staff, *over 100 Academy Award winners, *6 US Senators, *over 300 Grammy Award winners, *hundreds of professors at Harvard, Yale, Oxford.
Now you can invite your friends and family to sign up to receive the LBN Examiner for free (if you've got the guts) —– www.LBNExaminer.com
*EXAMINER – HISTORY: NIKOLA TESLA (1856)


Nikola Tesla was an inventor and engineer known for his revolutionary contributions to the fields of electricity and magnetism. His inventions made possible the production of alternating-current electric power, and his Tesla coil is still used in radio technology. In 1912, he refused a Nobel Prize because he felt his co-recipient, Thomas Edison, was undeserving of the honor. He spent his final years caring for pigeons.
*EXAMINER – CARTOON:

"We can't cure it, but with enough social pressure, we can get it canceled."
*WHO READS LBN EXAMINER?: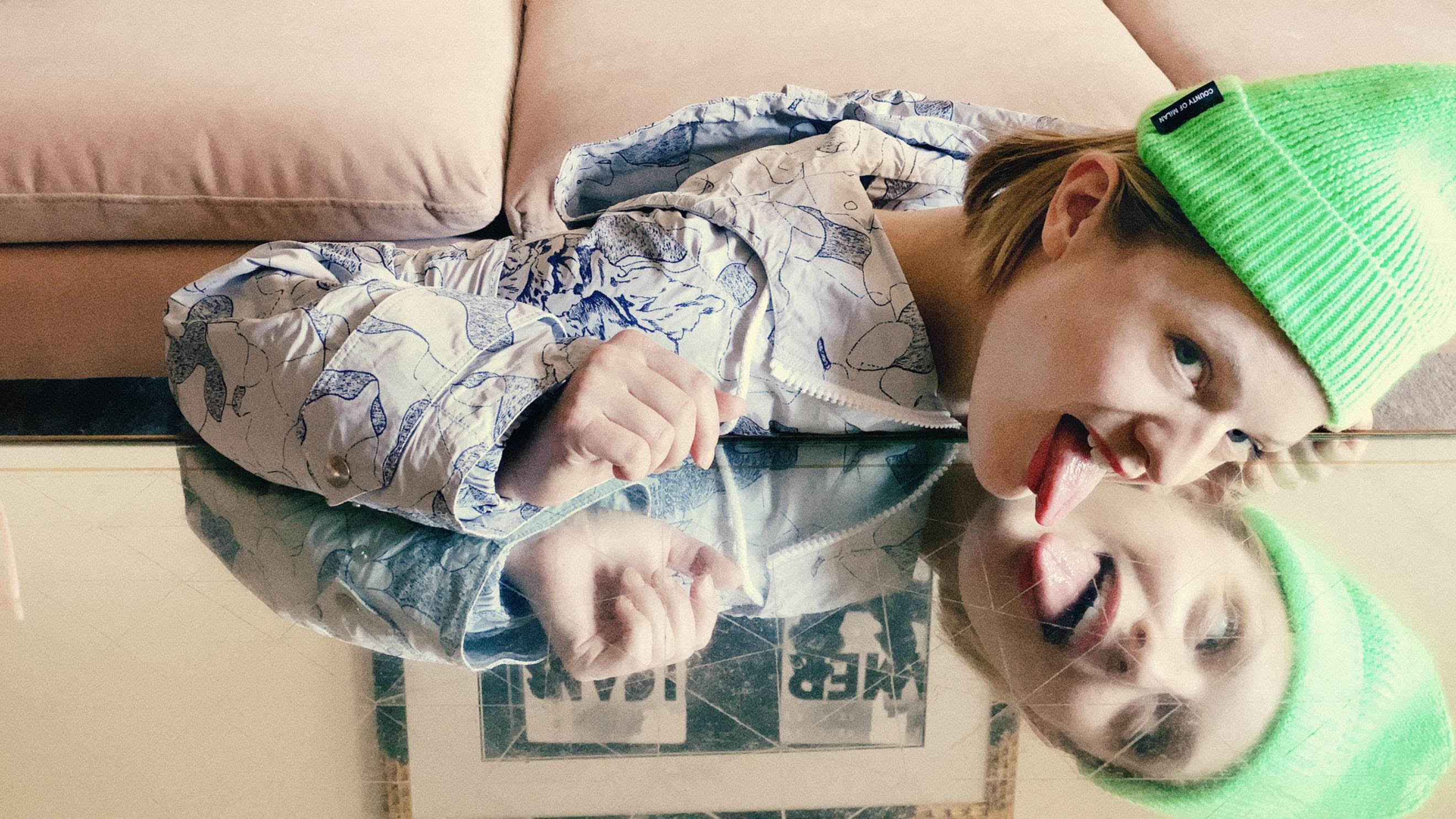 Actress, Elisabeth Moss, along with 12 members of the White House staff, 3 Nobel Prize winners, over 100 Academy Award winners, 6 U.S. Senators, and over 300 Grammy Award winners.
*EXAMINER – A DIFFERENT VIEW:….

LBN Examiner Edited By: Aurora DeRose
LBN Examiner Disclaimer: 1.) The LBN Examiner accepts no liability for the content of this email, or for the consequences of any actions taken on the basis of the information provided. The LBN Examiner is not associated with any commercial or political organization and is transmitted via the web for the sole benefit of its subscribers. 2.) Unfortunately, computer viruses can be transmitted via email. The recipient should check this mail and any attachments for the presence of viruses.