*LACK OF 'CHINESE TRANSPARENCY' WAS ULTIMATE 'SOURCE OF DEATH' IN PANDEMIC, EXPERT TELLS HOUSE:
An expert panel told Coronavirus Committee Republicans that hundreds of thousands of lives could have been saved if China acted transparently earlier in the COVID-19 pandemic. "Whether it was laboratory derived or natural, if we would've had open access the moment it started spreading, we could've saved lives," Adm. Brett Giroir told the House Select Subcommittee on the Coronavirus Crisis during the Tuesday panel. "If we could've known about asymptomatic transmission two months beforehand, it could've saved hundreds of thousands of lives," Giroir said. Giroir, a former assistant secretary for health at the Department of Health and Human Services during the Trump administration, was one of four experts on a panel convened by the Coronavirus Committee to discuss the origin of the COVID-19 pandemic. No Democratic members of the committee attended the hearing, and both NIH director Dr. Francis Collins and NIAID director Dr. Anthony Fauci reportedly turned down invites to the hearing.
*WASHINGTON POST BLASTED FOR VIDEO URGING 'WHITE ACCOUNTABILITY GROUPS':
The Washington Post is being blasted for "promulgating ignorant neoracist nonsense" for posting a podcast video in which experts encouraged white people to create "accountability groups" — in order to go through a "period of deep shame." The paper released the video on Friday as part of its "The New Normal" series in a segment titled "What is White Racial Identity and Why Is It Important?" In the episode, several mental-health experts and scholars discussed the "understanding your whiteness and the ways that white supremacy benefits you," it was reported. One of the ways they suggested to "understand whiteness" included joining or creating "white accountability groups," according to the news outlet. Resmaa Menakem, an author and trauma specialist, said: "[A]n antiracist culture does not exist among white people. White people need to start getting together specifically around race."
*TALIBAN SEIZED A THIRD OF AFGHANISTAN IN BITZ OFFENSIVE AFTER THE U.S SPENDS NEARLY $1TRILLION IN A 20-YR WAR:
The Taliban have seized control of a third of Afghanistan as they continue to accelerate their blitz offensive while the US continues to withdraw their forces. The US has spent nearly $1trillion on the 20-year battle trying to stave off the terror group who are fighting to gain ultimate control over the war-torn country.

The Taliban have been on tenterhooks to forge ahead with their scheme since President Joe Biden announced the withdrawal of troops back in April and have since continued at "lightning speed". Jihadist forces have now advanced across rural areas, putting them in reaching distance of major cities such as Herat and Kabul. A recent US intelligence report warned they could take the capital, Kabul, within six months.
*RATINGS FREE FALL: CNN'S BRIAN STELER LOSES 72% OF VIEWERS IN 2021
The ratings of CNN's "Reliable Sources" plunged to their lowest level of the year this weekend, even as host Brian Stelter continues to dedicate every episode to criticizing the credibility of Fox News. In all, his show has lost 72% of its viewers since its high point on January 10. The new nadir came one week after Stelter all but begged White House spokesperson Jen Psaki to tell him how his network could better conform its coverage to the Biden administration's talking points. The latest episode of Stelter's show failed to attract 1 million viewers for the 11th week in a row. A mere 752,000 total viewers tuned in to watch Stelter critique the media — usually heavily focused on the more successful Fox News — on Sunday. That's down from a peak of 2.7 million viewers following the January 6 Capitol riot. CNN's ratings have steadily contracted ever since the breach breathed life into its sagging viewership. Stelter attracted 1.3 million viewers in February, 1.02 million in March, 917,000 in April, and 836,000 in May.


*RINGO STARR SETTLES TRADEMARK BATTLE OVER 'RING O' COCK RING LINE:
Ringo Starr has dropped a legal claim against a Californian sex toy manufacturer after challenging its bid to trademark the name Ring O. Lawyers for the 80-year-old Beatles drummer had argued that the name was "identical in appearance, sound, connotation and pronunciation" to Ringo's name—which is already protected by trademark—and he feared the association could damage his legendary reputation. But Starr has now settled with Screaming O, which uses the Ring O name for a line of cock rings. The company agreed to "avoid any activity likely to lead to confusion" and promised to use the name only for adult sex toys and desensitizing aids, keeping a clear gap between the 'Ring' and the 'O.'

*U.S. TRANS ATHLETE: " MY GOAL IS TO WIN THE OLYMPICS SO I CAN BURN A U.S. FLAG ON THE PODIUM':
A transgender BMX freestyle rider and U.S. Olympic team alternate once said that his goal was to win the Olympics so he could burn the American flag on the podium. In comments, Chelsea Wolfe made it clear that his goal was to win and burn the flag as a way of exacting retribution against the Trump Administration for hurting "trans children." "My goal is to win the Olympics so I can burn a US flag on the podium," Wolfe wrote on Facebook in March of 2020, along with a PinkNews story detailing Trump's position on trans women competing against biological females. "This is what they focus on during a pandemic. Hurting trans children." However, Wolfe said that the since-deleted post should not be construed as hatred towards America.

Wolfe will not be the only trans athlete involved in the Olympic games. On Sunday, the International Olympic Committee (IOC) announced that Laurel Hubbard, a biological man, would be allowed to compete in the women's weightlifting completion at the Tokyo Olympics, making Hubbard the first trans athlete to participate in the Olympics games. Wolfe, a biological male, is Team USA's first trans athlete.


*RESTAURANTS ARE NOW ADDING 'EQUITY' CHARGES TO CUSTOMERS' CHECKS TO FIGHT OPPRESSION: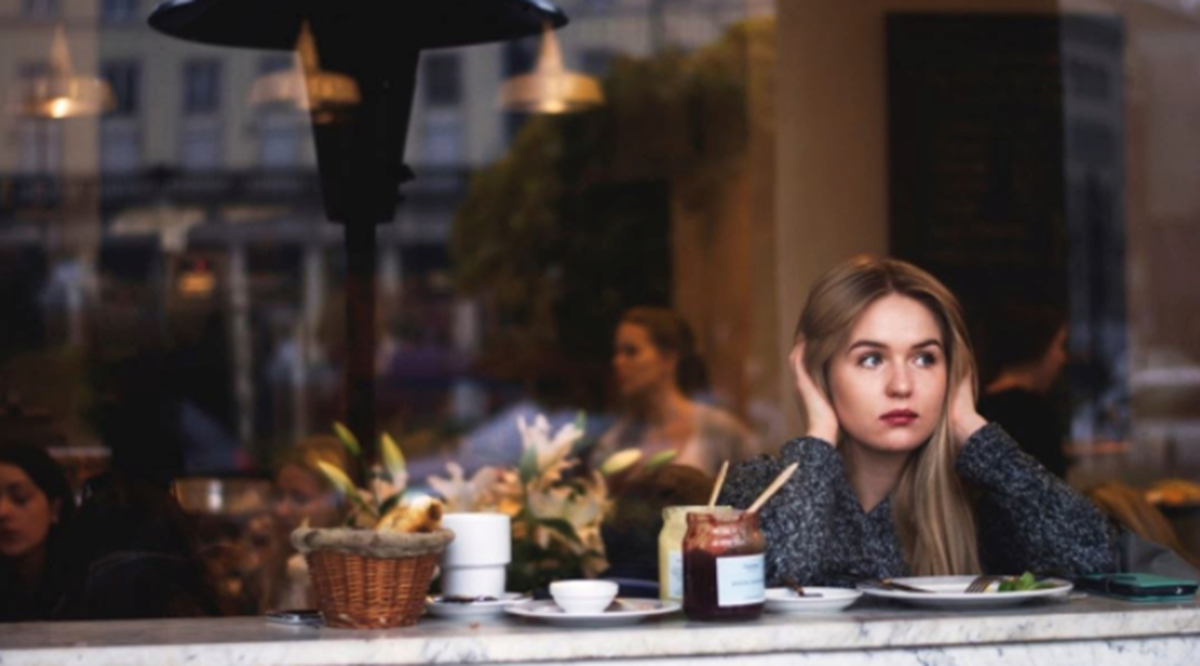 "Where should we eat tomorrow?" my wife asked me excitedly as we sat on our deck Friday evening. She had locked down a babysitter for Saturday night, and we were both eager for our first dinner date alone together in months. "Broders'," I answered without hesitation. Located in southwest Minneapolis, Broders Pasta Bar is a local gem. It has a great outdoor patio and the best Italian cuisine in the Twin Cities. We had not eaten there since the pandemic began. My wife nodded and started to make a reservation on her phone. Then her jaw dropped. "You're not going to like this," she said.

An Equity Charge?
She was right. On its website, Broders' has a notice to customers notifying them of a new 15 percent "benefits and equity" charge they've instituted. They justify the charge, first, by explaining that "many states have allowed reduced minimum wages for service staff in the form of a tip credit." Went to book a reservation at my favorite restaurant in the Cities—Broders'—and was informed all customers were being charged a 15% "equity" charge. Instead of just paying their employees more, Broders has decided to inform customers they are too racist/sexist to tip properly. The restaurant's second justification is that many tippers are racist and sexist, according to uncited research.
*WHAT'S UP? BY: SARAH GARCIA
There are many prescriptions floating around for putting out the wildfire of wokeism that's scorching our society and leaving a largely irreparable trail of devastation. Several are solid. But a large number are well short of great, for they're either off target or unrealistic. One critical tactic, or rather area of emphasis, has been largely ignored, until now. To fight the left's ruthless campaign to twist the minds of America's youth and forever change America, conservatives must unite behind the essential building block of American society: the American family. In short, we must take control of school boards to put an end to ideological indoctrination in the form of the teaching of anti-American principles in classrooms across the country. If we do that, we will reclaim our country's future and the dream that America promises for our children and grandchildren.
*EXAMINER – INVESTIGATES: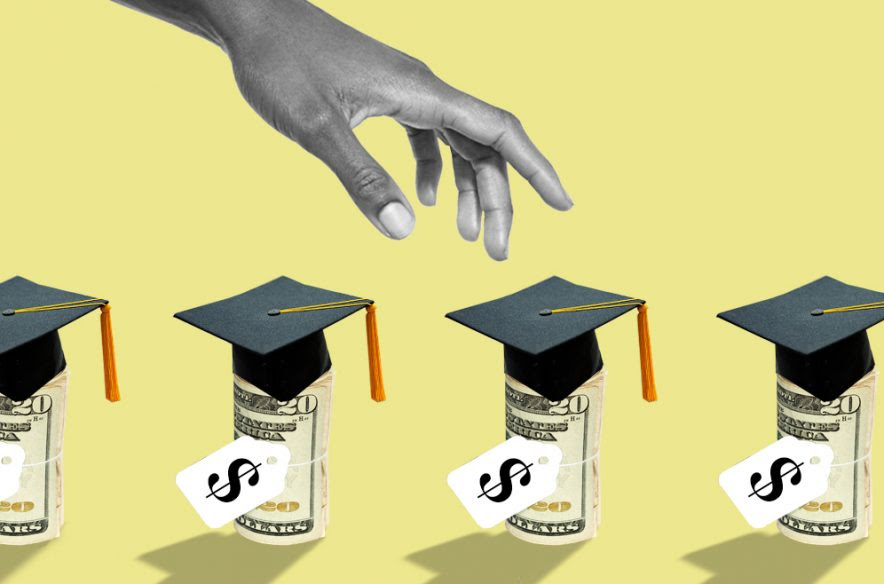 By 2018, the U.S. had 101 people who owed at least $1 million in federal student loans.


*EXAMINER – A LOOK BACK:
A rare photo of acclaimed singer-songwriter Joni Mitchell, fifty years ago.
*(NOTABLE) REMARKS:
A good barometer for the health of any democracy is the percentage of people who are willing to say what they actually believe in public. As a nation, we're doing pretty poorly on that metric right now, and the only way to fix it is to start talking openly again. I wasn't free to do that as a CEO, but now I am as an ordinary citizen. I hope some of you will find what I have to say worthwhile. —– Vivek Ramaswamy.

In the summer of 1988, Iran's supreme leader, Ruhollah Khomeini, ordered the secret executions of thousands of political prisoners. Iran then denied reports of the slaughter, calling them "nothing but propaganda" based on "forgeries." It also ruthlessly suppressed efforts by the families of the disappeared to find out what had happened to their relatives, including the location of their burial sites. More than 30 years later, the world still doesn't know how many prisoners were murdered, though a landmark 2017 report from Amnesty International put the minimum number at "around 5,000." Other reports suggest a figure as high as 30,000. —– Bret Stephens
*DON'T ALLOW BIASED NEWS TO HIJACK YOUR BRAIN – READ LBN EXAMINER:


The LBN Examiner is read in all 50 of the United States and in 26 foreign countries by influencers of all types — from Nobel Prize winners to billionaires from acclaimed journalists to professors at Harvard, Yale and Stanford from US Senators to winners of the Academy Award. 84% of our readers find the Examiner "fearlessly independent" and "unbiased: which is why it is so indispensable to read weekly – especially in the times in which we live.


*EXAMINER – LENS:
Angry parents and community members protest after a Loudoun County School Board meeting was halted by the school board because the crowd refused to quiet down, in Ashburn, Virginia, June 22, 2021. Loudoun has been roiled for months by accusations that it has embraced critical race theory, a school of thought that maintains that racism is ingrained in U.S. law and institutions and that legacies of slavery and segregation have created an uneven playing field for Black Americans.

*EXAMINER – MUSIC:
Ed Sheeran returns with "Bad Habits," a sleek song built on brooding chords with an insistent, minimalist beat. https://youtu.be/orJSJGHjBLI

*EXAMINER – BUSINESS INSIDER:


Tinder is letting users attach up to nine short videos to their profile.

*THINK FREELY – BE INDEPENDENT MAKE UP YOUR OWN (DAMN) MIND: READ LBN EXAMINER
*EXAMINER – HEALTH: MORNING PEOPLE MAY BE AT LOWER RISK OF DEPRESSION THAN NIGHT OWLS



If you are a morning person, you may be at reduced risk for major depression, a new study suggests. Several studies of the body's circadian sleep-wake cycle have shown that being an early bird is associated with a lower risk for depression. But those studies were observational so could not prove cause and effect. For example, people who are early birds may have other health or lifestyle behaviors that reduce their risk for depression — they may have a healthier diet, for example, exercise more, or have fewer health conditions, such as chronic pain, that are associated with depression. All these factors, and many others, could explain the decreased risk for depression, and not the fact of being an early bird. Moreover, depression itself causes sleep disturbances, so it could be that depression is a cause of being a night owl, rather than the other way around.

The new study, however, offers more compelling evidence that going to bed early and waking early may, in itself, provide protection against depression, independent of other factors. The study, published in JAMA Psychiatry, uses a research method called Mendelian randomization that helps pinpoint the cause of what may be a cause-and-effect relationship. With Mendelian randomization, researchers can compare large groups of people based on genetic variants that are independent of other health or behavioral characteristics — in this case, the tendency to being a night owl or a morning person, inherited traits that are randomly allocated during our development in the womb. More than 340 genetic variants associated with circadian sleep rhythm have been identified, and the researchers can compare large groups of people with the genetic variants for being a morning person with groups that lack them. Nature has, in essence, set up the randomized experiment for them.


*WHO READS LBN EXAMINER?:



Six (6) members of Speaker Nancy Pelosi's staff along with 12 members of the White House staff, 3 Nobel Prize winners, over 100 Academy Award winners, 6 U.S. Senators, and over 300 Grammy Award winners.
*EXAMINER – DIFFERENT VIEW:….

LBN Examiner Disclaimer: 1.) The LBN Examiner accepts no liability for the content of this email, or for the consequences of any actions taken on the basis of the information provided. The LBN Examiner is not associated with any commercial or political organization and is transmitted via the web for the sole benefit of its subscribers. 2.) Unfortunately, computer viruses can be transmitted via email. The recipient should check this mail and any attachments for the presence of viruses.