*NIGHTMARE! EX-NYPD COMMISH BRATTON WARNS OF U.S CRIME REVOLUTION:
Painting a dire portrait of crime and policing in America, former NYPD Commissioner Bill Bratton laments he has "never seen it so bad in terms of the potential for continued disarray," pointing to a return to the dangers of the 70s and 80s. "We are a country – in cities, all of our cities – whose social norms of behavior and criminal justice system are in extreme disarray, and it's getting worse, not better," Bratton, who has spent 50 years in policing, running police departments in New York City, Boston, and Los Angeles. Bratton noted disturbing trends in Democrat-run cities – "tilting incredibly fast to the far left" – working to reduce police forces while civil unrest burns. "We are rapidly moving toward a repeat of the 70s and 80s that led to our worst crime year in our history in our country, 1990," Bratton said. "In city after city, shootings, murderers, violence, and other forms of crime are on the increase. And nobody's paying any attention to it. It's amazing. They will start paying attention to it farther into the summer because there's no sign that it's going to abate."

There had been progress in the past 30 years, Bratton noted, but it has become erased at one shake of a former child's toy. "It's an Etch-a-Sketch moment," Bratton said. "It's as if all of a sudden all of the good has been erased, and all we're focusing on is the bad." Bratton does admit there are bad police officers who need to be dealt with, but vilifying the good people risking their lives to protect our cities is demoralizing them, too. "It's understandable that they are demoralized; unfortunately they're going to get even more demoralized if you look at what's going on in the criminal justice reform movement," he added.

*THE GLOBAL DIVIDE ON HOMOSEXUALITY PERSISTS:
Despite major changes in laws and norms surrounding the issue of same-sex marriage and the rights of LGBT people around the world, public opinion on the acceptance of homosexuality in society remains sharply divided by country, region and economic development. As it was in 2013, when the question was last asked, attitudes on the acceptance of homosexuality are shaped by the country in which people live. Those in Western Europe and the Americas are generally more accepting of homosexuality than are those in Eastern Europe, Russia, Ukraine, the Middle East and sub-Saharan Africa. And publics in the Asia-Pacific region generally are split. This is a function not only of economic development of nations, but also religious and political attitudes. But even with these sharp divides, views are changing in many of the countries that have been surveyed since 2002, when Pew Research Center first began asking this question. In many nations, there has been an increasing acceptance of homosexuality, including in the United States, where 72% say it should be accepted, compared with just 49% as recently as 2007.
*SIBLINGS OF BLACK COP INVOLVED IN GEORGE FLOYD'S DEATH WANTED HIM TO BE CHARGED:
The mother of former Minneapolis police officer J. Alexander Kueng, now facing charges of aiding and abetting the murder of George Floyd, told the New York Times that her son had joined the police force to bridge the gap between races. In a painfully sad interview, Kueng's white mother Joni Kueng said she raised him alone after his father, who was from Nigeria, left. She said he was troubled after a Black sibling was harassed by police and decided to join the force. "He said, 'Don't you think that that needs to be done from the inside?'" his mother said, referring to increasing police brutality against Black offenders.

"That's part of the reason why he wanted to become a police officer—and a black police officer on top of it—is to bridge that gap in the community, change the narrative between the officers and the black community." Floyd's death occurred on Kueng's third shift as a full officer with the Minneapolis Police Department. Kueng sister Radiance told the Times that, as a Black man, her brother should have intervened. She planned to change her surname. "I don't care if it was his third day at work or not," she said. "He knows right from wrong." Another sibling, Taylor, called for the arrest of Kueng.
*HARVARD GRAD BLAMES 'TRUMP SUPPORTERS' AFTER BEING FIRED FOR HER 'DREAM JOB' OVER TIKTOK THREAT:


A Harvard graduate is blaming supporters of President Donald Trump after being fired from her "dream job" at financial services and consulting firm Deloitte LLP after she made a "threat" against individuals who say "All Lives Matter" instead of "Black Lives Matter." Claira Janover posted a video to TikTok several days ago, and in it, she used a poorly crafted metaphor to explain the difference between "All Lives Matter" and "Black Lives Matter" — a metaphor that read, to some on social media, as a direct threat of violence.
Janover complained about "the nerve, the sheer entitled Caucasity to say 'All Lives Matter'" and talked about "stabbing" as a way of demonstrating the difference between "All Lives Matter" and "Black Lives Matter." "I'ma stab you," Janover says in the video, zooming in on her face. "I'ma stab you, and while you're struggling and bleeding out, I'ma show you my paper cut and say, 'My cut matters, too.'" She says the "stabbing" bit was meant to be an analogy, according to the New York Post, but the diatribe cost her her job, regardless. "Standing up for Black Lives Matter put me in a place online to be seen by millions of people," Janover said in a new video posted to TikTok Wednesday. "The job that I'd worked really hard to get and meant a lot to me has called me and fired me because of everything." "During the video, Janover gestured to what appears to be a page from the company's website and noted that she was axed 'even though they claim to stand against systematic bias, racism, and unequal treatment,'" per the post. Her now-former employer, Deloitte, has not made a statement in regards to Janover's dismissal, but Janover suggests she was targeted by "Trump supporters" who simply did not want to hear her message.

*EXAMINER – READER POLL: LAUGH OR CRY? YOU DECIDE–THE MOST 'WOKE' STORY OF 2020? CHILDBIRTH SITE WANTS LESS GENDERED LANGUAGE LIKE, "BIRTHING PERSONS":

The child birthing information web portal likely received a spike in traffic after it posted a new list of suggested "woke" terminology to be used when speaking about the birth of a baby. Suggesting a switch to more "gender-inclusive" language sparked considerable mocking on social media. For example, the mother should now be referred to as a "birthing person" and the act formerly known as breastfeeding should be called "chest feeding." "Part of its mission, though, is to make the childbirth experience less-gendered, and in order to do that, you need to use less-gendered language. For example, instead of 'mother,' use 'birthing person.'" – via Twitchy.com. We get it. The farthest edges of the liberal Left side of our world is intent on eliminating all gender references.

Do you want to laugh or cry? Send your vote to: LBNExaminer@TimeWire.net
⚡FLASH⚡


Let's assume that 100 people are infected with the Coronavirus out of a population of 1,000, with one in 10 wearing masks, keeping an appropriate distance, and quarantining if necessary. The model shows that 30 days later, the virus would have killed 156 people. After three months, the death toll reaches 460—with 510 now infected. However, our model shows that if half the population practices safe protocols, infections after 90 days drop to 293 and deaths drop even more dramatically, to 149—about one-third of the lives lost under looser measures.

*EXAMINER – INVESTIGATES:


George Washington spent his entire campaign budget (50 pounds) on 160 gallons of liquor to serve to potential voters.
*EXAMINER – THOUGHT OF THE DAY:


"The truth is: a critical mass of mainstream journalists do not want to reflect or report on anything that they might disagree with. They see opposing views as 'violence' and the attempt at objectivity a cover for 'white supremacy'. They are a disgrace." — Andrew Sullivan
*GET SMART YOUNG – READ LBN EXAMINER: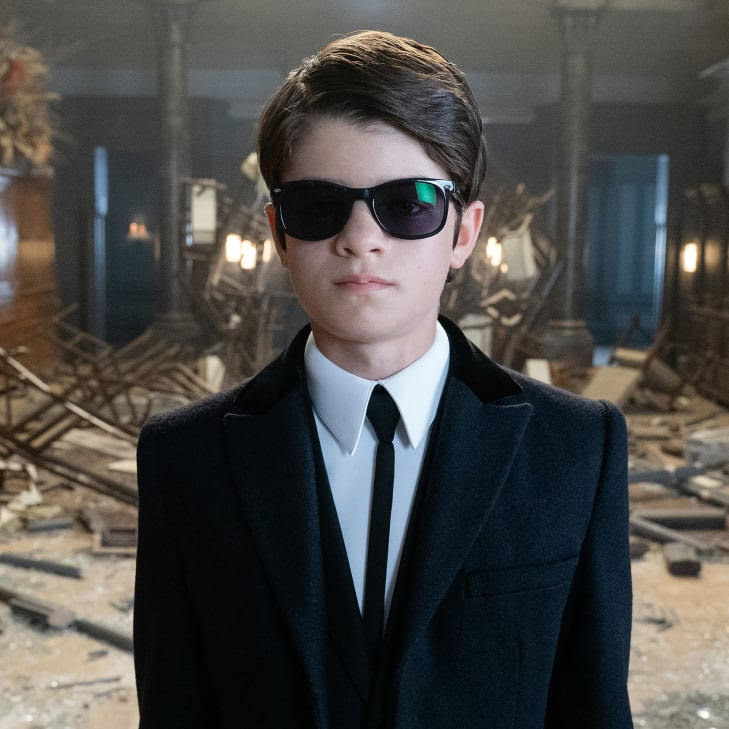 All surveys show that young readers are looking for independent and unbiased news. Since 2002 the LBN Examiner has been ranked one of the most fearlessly independent and unbiased news sources on the web, read by in all 50 of the United States and 26 foreign countries by Nobel Prize winners, Academy Award winners, best-selling authors, US senators, White House staff, major radio talk show host producers, etc.

Now you can invite your friends and family to sign up to receive the LBN Examiner for free (if you've got the guts) —– www.LBNExaminer.com
*EXAMINER – BUSINESS INSIDER:
HALF-YEAR STOCK REVIEW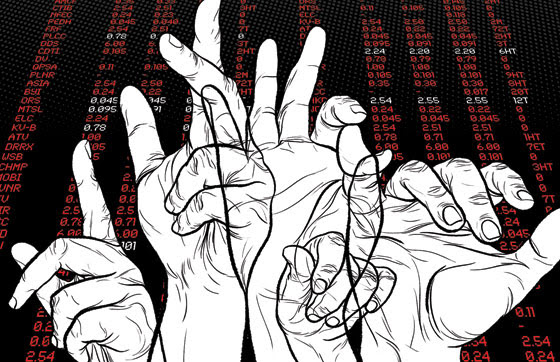 NASDAQ
9,874.15
+ 10.05%
S&P
3,053.24
– 5.50%
DJIA
25,595.80
– 10.31%
GOLD
1,781.80
+ 17.22%
10-YR
0.634%
– 128.60 bps
OIL
39.24
– 35.89%
Stocks: A global stock market crash on March 12 set the worst single-day decline for stocks since 1987. But in Q2, major indexes clawed their way back on the promise of economic reopenings. Filled to the brim with tech companies, the Nasdaq has distanced itself from the Dow and the S&P. Fed: The Fed slashed interest rates in March to stem the economic bleeding, and in early June said it would hold rates near zero through 2022. Oil: In late April, oil prices crashed below -$37 a barrel as plummeting demand from lockdowns left traders with nowhere to put their oil. Following an agreement by OPEC+ to reduce supply by 9.7 million barrels a day, prices are slowly rebounding back to March's highs.
*EXAMINER – CARTOON:

"For today's punishment, you'll be listening to my mom talk about her foot pain."

*THINK FREELY – BE INDEPENDENT – MAKE UP YOUR OWN (DAMN) MIND: READ LBN EXAMINER


*WHO READS LBN EXAMINER?:

Liberal political activist Stacey Abrams poses for a portrait at the Georgia State Capitol in Atlanta. She is a weekly reader along with along with 12 members of the White House staff, 3 Nobel Prize winners, over 100 Academy Award winners, 6 U.S. Senators, and over 300 Grammy Award winners.
*EXAMINER – A DIFFERENT VIEW:….
ARE YOU FASCINATED BY THE "BEST" OF LOS ANGELES?

Few cities on the planet can compare to the great city of Los Angeles. LA is literally one of the few places in the world where people from every nation come to see their dreams come true, to achieve their goals, and to reach their ultimate potential. It is a city that is about opportunity, creativity, culture, and experience.

Now you can join our free "Best of Los Angeles Award" community and communicate with 6,800 members all interested in the best of L.A. No ads. No B.S. Simply visit the page, click "Like", and you're in

Help Wanted: Part-time (Flexible hours) Entry Level Special Projects – Social Media Coordinator For Prominent Entertainment P.R. / Branding Firm:

Prominent Entertainment P.R. / Branding firm since 1983 seeks a part-time (flexible hours) entry-level special projects – social media coordinator in L.A. Must be very reliable, smart, tech-savvy, detail-oriented and hungry to learn. Great opportunity to learn and grow in the world of media and entertainment. Send resume (no attachment) and complete contact details including a phone number to: Aurora411@TimeWire.net .
LBN Examiner Edited By: Aurora DeRose LBN Examiner Disclaimer: 1.) The LBN Examiner accepts no liability for the content of this email, or for the consequences of any actions taken on the basis of the information provided. The LBN Examiner is not associated with any commercial or political organization and is transmitted via the web for the sole benefit of its subscribers. 2.) Unfortunately, computer viruses can be transmitted via email. The recipient should check this mail and any attachments for the presence of viruses.