*BORER DISASTER! –  NUMBER OF MIGRANTS STOPPED AT THE U.S. – MEXICO BORDER IN JULY IS THE HIGHEST IN 20 YEARS:
U.S. Customs and Border Protection agents recorded around 210,000 "encounters" with migrants along the southwest border in July, the highest monthly figure in two decades, a senior Department of Homeland Security (DHS) official said in a court filing on Monday. Of those stopped at the border, more than 19,000 were unaccompanied minors – a record number – while another 80,000 were family units traveling together, according to David Shahoulian, assistant secretary for border and immigration policy at the DHS.
 

*PORTLAND POLICE CAN'T FIND RECRUITS FOR REVIVED GUN VIOLENCE DIVISION:
As Portland's homicide rate climbs from historic lows, a special police division within the department dedicated to combatting gun violence is having a hard time finding recruits. The Gun Violence Reduction Team, which the City Council voted to disband last year amid social justice protests and criticisms that it disproportionately targeted people of color, has been reborn and rebranded as the Focused Initiative Team. The new unit aims to reduce violent crime while working with a citizen-advisory board comprised of eleven community members to "identify and dismantle institutional and systemic racism in the bureau's responses to gun violence." Democratic Mayor Ted Wheeler unveiled the team in March, and said the community-driven committee would be responsible for overseeing its direction.

Out of 14 vacancies on the task force, only four police personnel indicated willingness to join, suggesting low confidence in the department's practices among officers. Some hesitance, it seems, also stems from fear of negative public reputation which the unit has generated in recent months. Jami Resch, assistant chief of the Portland Police Bureau's investigations branch, confirmed to the Journal that officers are reluctant to apply given the backlash against the old version and the still ambiguous collaboration with the oversight board. But she believes interest will pick up once its scope is solidified. "They're demonizing and vilifying you, and then they want to put you in a unit where you're under an even bigger microscope," Daryl Turner, leader of the union that represents Portland's officers, told the Journal.
*NEVER TOO LATE – CENTENARIAN FACES TRIAL FOR 3,500 NAZI WAR CRIMES IN GERMANY:
A 100-year-old former prison guard at the notoriously deadly Sachsenhausen Nazi concentration camp will face trial as an accessory to murder in 3,500 cases in October, Reuters reports. Due to his age, hearings for the unnamed man will last between 2 and 2-1/2 hours a day. His charges relate to the three years he served as a prison guard, from 1942-45; some 20,000 people were murdered at the facility.
*CUNY PROFESSOR REPORTEDLY SAYS HE HOPES 'THIS FILTH' CALLED ISRAEL WILL BE 'ERASED':
A professor at City University of New York (CUNY) said that he hopes that Muslims will "erase this filth called Israel," The Washington Free Beacon reported.  Mohammad Abbasi, an adjunct professor at CUNY's School of Professional Studies and an imam, spoke at a June 25 sermon at the Islamic Center of Union City in New Jersey. During his remarks, Abbasi claimed that Israel was a "colonial project" and concluded with "good news" for his fellow Muslims. "I don't want to leave you depressed, I want to give you the good news now. With the help of Allah, they [the Muslims] will erase this filth called Israel," he said at the end of the speech.

*WOKE ALERT – TARGET HITS BOOKS:
 
Last fall, Target thrust itself into a major political controversy when it suddenly removed a pair of books skeptical of prevailing LGBT orthodoxy from its online store. Around that time, we had several interactions with Target's Investor Relations Department in which we pressed them on what this said about the company's corporate culture. Their answers were less than satisfactory. Nevertheless, most of us moved on after the issue was apparently resolved. Then, months later, when no one was looking, Target appears to have re-banned the previously unbanned books. Given the endless series of political controversies Woke Capital keeps throwing up, it is understandable if most people have forgotten about the entire pitiful episode.

Here is a quick refresher: Back in November 2020, Target.com had among its catalog two books that upset Twitter activists: Irreversible Damage by Abigail Shrier, and The End of Gender by Dr. Debra Soh. A Twitter user complained that books they did not like were being sold, prompting a rapid response from Target. Both books were removed. Naturally, this produced a political backlash, so Target day. That appeared to be the end of the story; yes, an embarrassment for a major corporation, and a bad omen for the direction of corporate America, but the books were again available on Target's website. Until they weren't. Prior to attending Target's annual meeting on June 9, we dug into the controversy again and found that Abigail Shrier had tweeted about her book being unavailable on Target.com — months after the ban was supposedly reversed.

*AFFLUENT DALLAS RESIDENTS RECEIVE BLM LETTER URGING THEM NOT TO SEND THEIR KIDS TO IVY LEAGUE SCHOOLS SO BLACK STUDENTS CAN GET A SPOT INSTEAD:
Black Lives Matter has said it sent a letter to white Democrats in two wealthy Texas neighborhoods calling on them to pledge their children will not apply to Ivy League schools so that black students can get a spot instead. Dallas Justice Now (DJN), which appears to have been set up recently, is asking white supporters of Black Lives Matter to commit to 'making sacrifices to correct centuries of injustice.'

The group is specifically calling on white people to sign its 'college pledge' not to send their children to Ivy League or US News & World Report Top 50 schools 'and instead leave those spots open for students from Black, LatinX, and other marginalized backgrounds who were denied access to these institutions for hundreds of years.' 


*GOVERNMENT AGENCY WASTED $143 BILLION ON MEDICAID OVERPAYMENTS IN 2019-2020:
 
The Centers for Medicare and Medicaid Services (CMS) wasted $143 billion on Medicaid overpayments during the last two years, and it hasn't been transparent about its efforts to recover those funds. CMS reported $57.36 billion and $86.49 billion in Medicaid overpayments in the fiscal years 2019 and 2020, respectively. The improper payment rates of 14.9% and 21.36%, respectively, represent a substantial jump from prior years, and CMS is required by the Social Security Act to recover improper payments that exceed three percent.

Americans for Prosperity Foundation (AFPF), a conservative nonprofit which seeks to advance economic freedom and promote limited government, filed a Freedom of Information Act (FOIA) request on May 5 asking CMS what efforts it had made to recover the overspent money, data on improper payment rates by state and internal communications within the agency regarding the issue. CMS did not answer the FOIA request, and AFPF and is now suing CMS in response. "I have not been able to identify a bigger number historically, nor a more rapid surge. It's the mother of all government waste statistics," Americans for Prosperity senior health fellow Dean Clancy told the Daily Caller. "$143 billion is enough to cover another 24 million low-income adults, or another 7.2 million disabled people, for a full year."
*EXAMINER – (NOTABLE) REMARKS:
We are at a stage in this pandemic when we are trying to persuade the hold-outs — disproportionately white Republicans/evangelicals and urban African-Americans — to get vaccinated. How do we best do this? Endless, condescending nagging won't help. Coercion is not an option in a free country. Since the vaccinated appear to be able to transmit the virus as well, vaccine passports lose their power to remove all risk. Forcing all the responsible people to go back to constraining their everyday lives for the sake of the vaccine-averse is both unfair and actually weakens the incentive to get a vaccine, because it lowers the general risk of getting it in the broader society. So the obviously correct public policy is to let mounting sickness and rising deaths concentrate the minds of the recalcitrant. Let reality persuade the delusional and deranged. It has a pretty solid record of doing just that. —– Andrew Sullivan.
*EXAMINER – INVESTIGATES: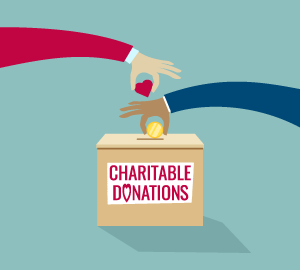 Less than half of U.S. households made charitable donations in 2018, according to a study released this week. The study, published every other year by Indiana University's Lilly School, is a part of a larger tracking of more than 9,000 households since 2000, when 66 percent of U.S. households made charitable donations. In 2016 it was 53 percent. In 2018, the latest year encompassed by the study it dropped to 49.6 percent. Previous studies by other organizations showed the percentage of giving households in the late 1980s at 74 percent.


*EXAMINER – LENS:
Wall Street has always found ways to promote its investment gurus, which all too often have been loudmouthed alpha bros. In the past year, however, the hottest alleged wise man has been a wise woman: Cathie Wood, a 65-year-old devout Christian and once divorced, once widowed mother of three who reads the Bible each morning, backed Trump, and heads up her own "disruption"-focused investment firm, Ark Investment Management. Less than seven years after she started it, the firm now has more than $53 billion under management.
*DID YOU KNOW?



Did you know that the "fearlessly independent" and "unbiased" LBN Examiner is read in 26 foreign countries per week including China, India, England, France, Mexico, Israel, Canada, Spain, Korea, Russia, Iraq, Brazil, Sweden, Vietnam among others?


*EXAMINER – SPOTLIGHT:
Rikki Schlott, a junior at NYU, says students like her are afraid to speak their minds on campus.

*EXAMINER – SEE IT:

Actor Dev Patel said he tends to overthink his career. It's "paralysis by analysis," he said.
*THINK FREELY – BE INDEPENDENT – MAKE UP YOUR OWN (DAMN) MIND: READ LBN EXAMINER


*WHO READS LBN EXAMINER?:
World Protection Group Founder, Kent Moyer along with 12 members of the White House staff, 3 Nobel Prize winners, over 100 Academy Award winners, 6 U.S. Senators, and over 300 Grammy Award winners.


*EXAMINER – CARTOON:


*EXAMINER – A DIFFERENT VIEW:….
LBN Examiner Disclaimer: 1.) The LBN Examiner accepts no liability for the content of this email, or for the consequences of any actions taken on the basis of the information provided. The LBN Examiner is not associated with any commercial or political organization and is transmitted via the web for the sole benefit of its subscribers. 2.) Unfortunately, computer viruses can be transmitted via email. The recipient should check this mail and any attachments for the presence of viruses.