*U.S. DEBT IS SET TO EXCEED SIZE OF THE ECONOMY FOR YEAR, A FIRST SINCE WW2:


U.S. government debt is on track to exceed the size of the economy for the 12 months ended Sept. 30, a milestone not hit since World War II that has been brought into reach by a giant fiscal response to the coronavirus pandemic. The Congressional Budget Office is expected to report on Wednesday that federal debt held by the public is projected to reach or exceed 100% of U.S. gross domestic product, the broadest measure of U.S. economic output. That would put the U.S. in the company of a handful of nations with debt loads that exceed their economies, including Japan, Italy and Greece.

Borrowing BingeU.S. government debt is expected to exceed the size of the economy for fiscal year 2020.U.S. federal debt as a share of GDPSources: Office of Management and Budget, The surge in borrowing so far isn't creating angst among investors or hampering the U.S.'s ability to borrow more. Investors have gobbled up U.S. Treasury assets, drawn to their relative safety. Moreover, interest rates are expected to remain low, suggesting the government still has plenty of room to borrow. By another measure, the U.S. passed the mark in the April to June quarter, when government spending surged to combat the new coronavirus and tax revenue plunged.

But this would be the first time in more than 70 years for it to do so for the federal government's full fiscal year. The last time the U.S. debt level exceeded economic output was in 1946, when it stood at 106% after years of financing military operations to help end the second World War. "The problem, of course, is spending. More and more and more and more and more spending. The promises of "free" stuff come with a price tag and are not free! Even a relatively bright 10-year-old knows that." said a Washington insider who has worked for both political parties. "People in government, in both parties, are like really bad alcoholics. They simply can't stop themselves from spending. Ever!"
*MILLENNIAL'S TO REDISTRIBUTE WEALTH FROM OLDER GENERATIONS TO THE YOUNG IN NEW 'AGE OF DISORDER', WARNS DEUTSCHE STRATEGIST:
It probably won't take a great deal of persuasion to convince investors that there's an "age of disorder." That's the title of a new Deutsche Bank research note, which says the world is entering its sixth distinct era of modern times. So say goodbye to the "era of globalization" and brace yourself for the "age of disorder" where millennials, firmly established as the generation of 'have nots', take their revenge and redistribute wealth from the old to young. Millennials are usually defined as those between the ages of 22 and 38 years old in 2019, according to Nielsen Media Research.
The note by strategist Jim Reid warns the discussion of inequality within and between countries will not be limited to wealth and income. "In fact, an issue that is quickly emerging as a political force is the intergenerational gap," the report says. "Assuming life does not become more economically favourable for Millennials as they age (many find house prices increasingly out of reach), this could be a potential turning point for society and start to change election results and thus change policy."
*MEGYN KELLY SLAMS KAMALA HARRIS FOR SAYING SHE'S 'PROUD' OF JACOB BLAKE:
Former Fox News anchor Megyn Kelly criticized Sen. Kamala Harris (D-Calif.) Tuesday for saying she was "proud" of Jacob Blake during a meeting with him in Kenosha, Wis. "PROUD of him? He's accused of breaking into a sleeping woman's house, sexually assaulting her, humiliating her & later returning to harass her," Kelly tweeted. "Then the cops she called for help say he resisted arrest, assaulted them & went for his knife. How about a word for his victim, Senator?"
*HONEYBEE VENOM CONTAINS 'EXTREMELY POTENT' CHEMICAL THAT KILLS BREAST CANCER CELLS IN MINUTES:
A groundbreaking discovery in Australia is giving new meaning to the term natural remedy. Using hundreds of honeybees, a new study reveals the venom in these insects' stingers quickly kills breast cancer cells. Dr. Ciara Duffy says honeybee venom destroys multiple types of breast cancer, even the hard to treat triple-negative variety. The study in the journal npj Precision Oncology finds honeybee venom not only eradicates these cancers, it also breaks up a cancerous cell's ability to reproduce. The venom also contains a compound called melittin which researchers say helps this natural remedy stop the disease with remarkable speed.
*METH FLOODS ACROSS US-MEXICO BORDER DURING CORONAVIRUS PANDEMIC:
U.S. Customs and Border Protection officers are noticing an alarming trend in the illegal drug trade: Methamphetamine is flooding across the border at an all-time high, and officers say the coronavirus pandemic has affected its prevalence and price tag. "They're in business to make money, so [the cartels] are still looking for every possible way to get narcotics across," Tucson field office Director of Field Operations Guadalupe Ramirez Jr. said. While battling the coronavirus pandemic, Border Patrol agents and U.S. Customs and Border Protection officers said they've been working nonstop to intercept illegal drug activity at the U.S.-Mexico border. In Tucson, Ariz., officers said they've seen a recent spike in meth and fentanyl at the southern border.

"We're actually the smallest field office but we're normally number two or three when it comes to narcotics seizures," Ramirez said. "Where other locations have seen meth really go up, we've seen fentanyl go up here, but we're still, out of the four southwest border field offices, we're still number three in meth seizures. So, they're still very high." Officers say in all, the total volume of meth seized is almost double than last year with still a couple months left to go in the fiscal year. In fact, the volume of meth seized has been increasing annually for several years. In fiscal year 2019, the Office of Field Operations seized some 68,585 points of meth nationwide, compared to 118,153 pounds so far this year.

In Laredo, Texas, meth seizures have been happening almost daily. U.S. Customs and Border Protection officers intercepted shipments containing methamphetamine with an estimated street value of over $29.8 million in two enforcement actions at the World Trade Bridge back in August. A few days later, at the Juarez-Lincoln Bridge, they seized additional meth totaling over $3.3 million in street value. "Supply and demand, you know, as we hit their supply line, the demand is still there, so the price goes up," Ramirez said.
*CALIFORNIANS ARE BUYING THEIR OWN FIRE TRUCKS ON CRAIGSLIST: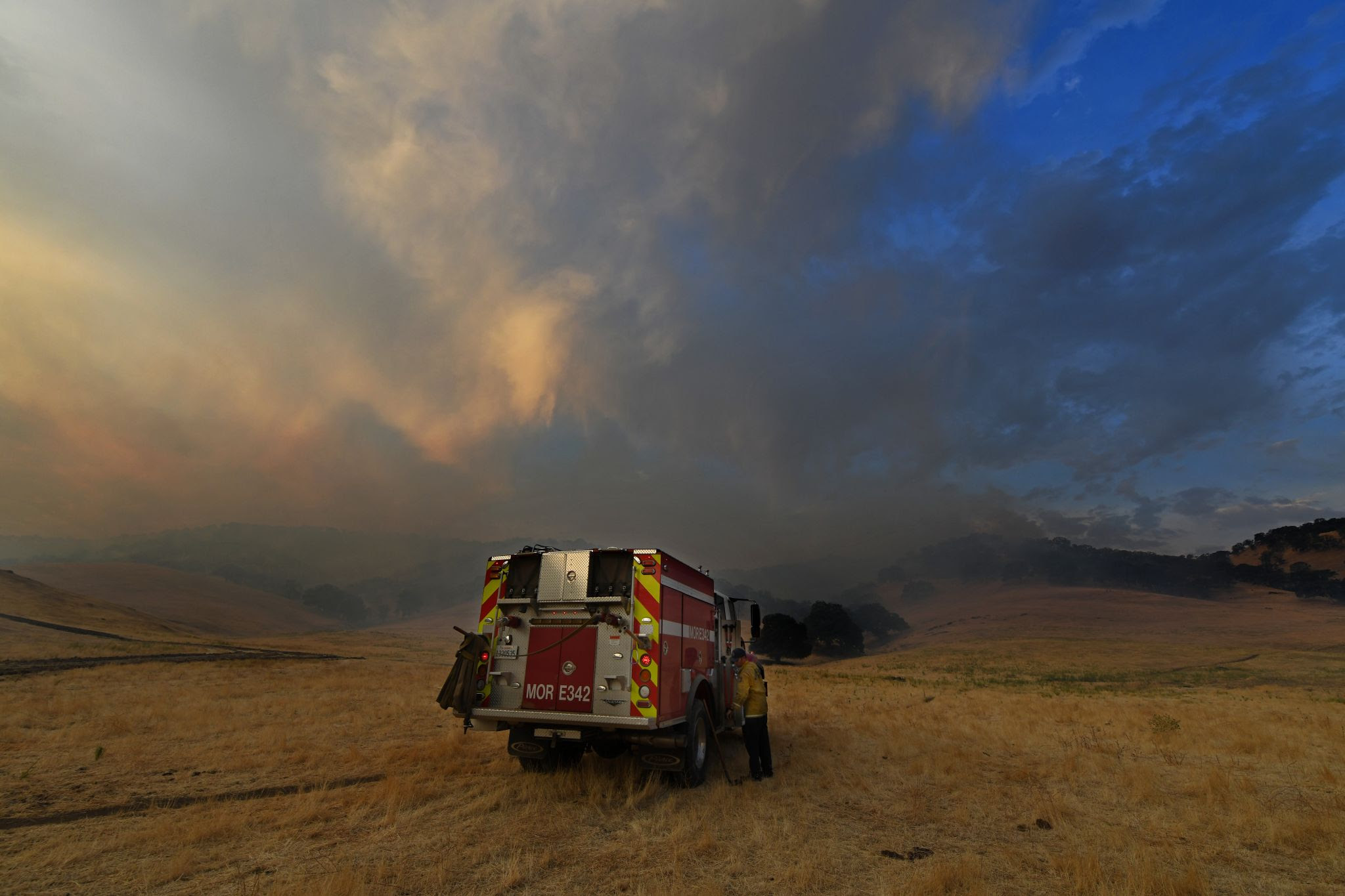 For $17,000, an imported 1995 Japanese Toyota Hilux fire truck can be yours. "This particular unit features ladder and hose racking, a slide-out pump tray in the bed, cargo basket, and two spot lights on the driver's side," reads an ad, one of many on Craigslist right now, hawking private fire trucks in California. The devastating 2020 wildfires, sparked by an unforgiving dry lightning storm in August amid a soaring heat wave, left over one million acres of California torched, and the state's fire services dangerously depleted of firefighters, trucks and other resources. It should probably come as no surprise that worried residents would start to look into DIY fire protection, but the market for fire trucks on Craigslist right now is unprecedented. NPR reports that a Sacramento company called Vans From Japan is cashing in on the demand by buying up trucks from Japan and making money selling them in on California, and they're using Craigslist to offload the vehicles.

*WOMAN DONATES KIDNEY TO THE COP WHO LOCKED HER UP:
A woman whose picture was once on the 'Most Wanted List' in Franklin County, Alabama is so grateful to the officer who arrested her, that she is giving him a kidney. Jocelynn James was addicted to opioids and supported her drug habit by stealing and breaking the law. Between 2007-2012, Officer Terrell Potter arrested her multiple times. Now, the woman is saving Potter's life because she believes he saved hers—by helping her turn it around. Last November, the former police officer learned that his kidney was failing, but doctors said the waiting list meant that a replacement organ was 7-8-years away. As soon as Ms. James saw the Facebook post about Potter needing a kidney, she said she heard God tell her right then to donate her organ—and as fate would have it, the two were a perfect match. The surgery was performed a month and a half ago, and all went extremely well. Ms. James currently runs a non-profit organization that provides drug counseling to women, and this November she will celebrate eight years sober.
*EXAMINER – HEALTH: TYLENOL SIDE EFFECT – TAKING ACETAMINOPHEN MAKES PEOPLE TAKE GREATER RISKS: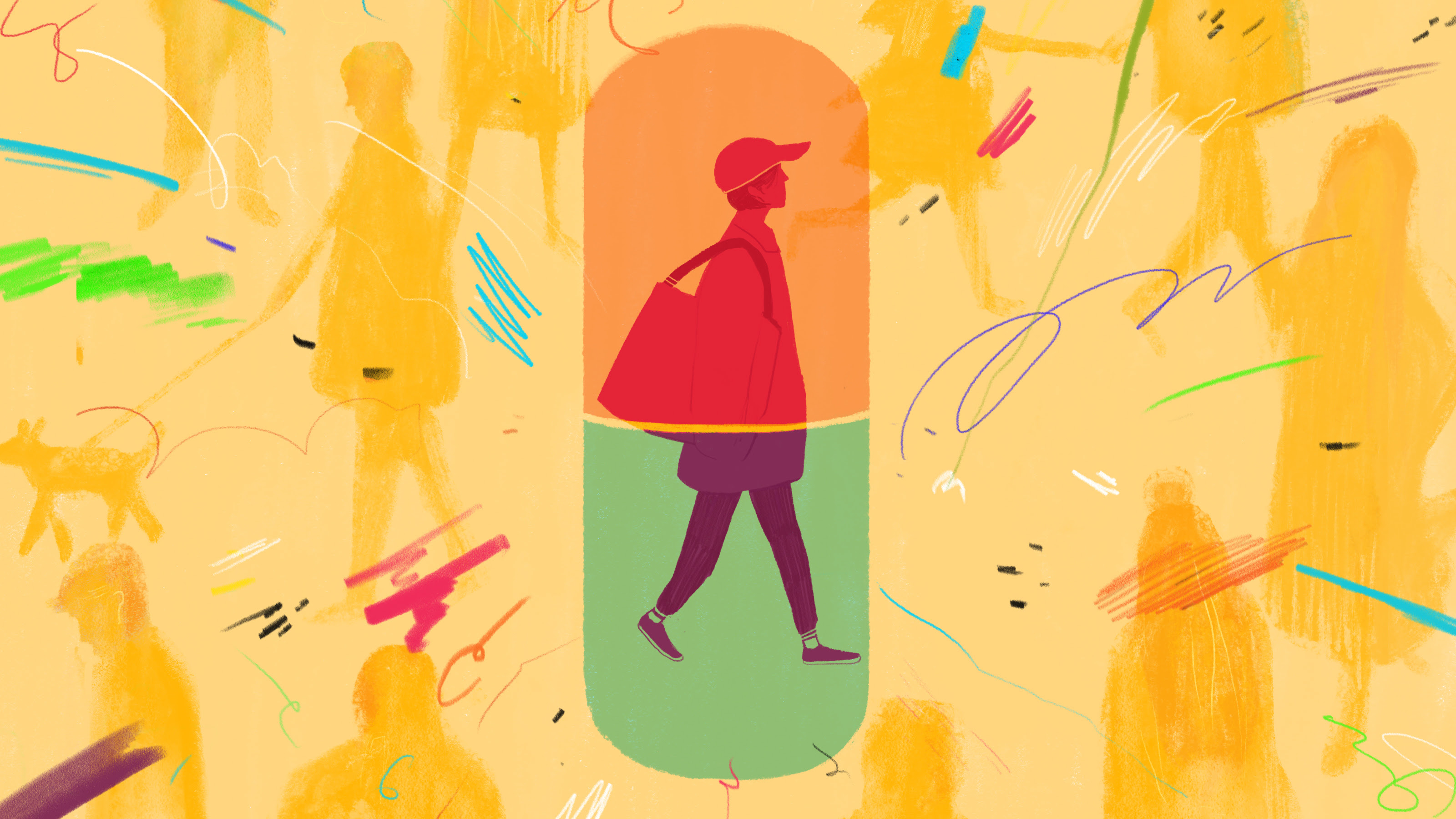 Popping a Tylenol for that nagging headache may do more than just provide some pain relief. A new study finds that taking acetaminophen may also cause an individual to take greater risks than they would otherwise. Researchers at The Ohio State University conducted a series of experiments to see how the popular pain reliever affects decision making. While we often hear warnings about how acetaminophen can affect the liver, this latest side effect may give thrill-seekers reason to pause. In one experiment, researchers had 189 college students take 1,000 mg of acetaminophen, the suggested dosage for a headache. Some students were unknowingly given a placebo instead of the drug.

Once the medication kicked in, participants were given a list of various events and then rated each one on how risky they thought it was. Results show that students who'd taken acetaminophen viewed "bungee jumping off a tall bridge" or taking skydiving classes as less risky than those given a placebo. Similarly, "speaking your mind about an unpopular issue in a meeting at work," switching careers in your mid-30s, and walking home alone at night in a high-crime area were also seen as less risky by those in the acetaminophen group.
*EXAMINER – BUSINESS INSIDER:
MGM Resorts will lay off 18,000 workers who had previously been furloughed.
Herbalife, the nutritional supplement maker, agreed to pay $123 million to settle charges it conducted a bribery scheme in China.
Zoom is now worth more than Boeing, GM, Ford, and Starbucks after shares gained 41%.
Bumble, the dating app, is reportedly prepping to go public early next year.
*EXAMINER – READER COMMENT:


"Even as a passionate Bernie Sanders supporter, I have to confess that news and information in the LBN Examiner is "independent" and "unbiased" though I certainly don't agree with it all of the time. I believe it is part of my responsibility as a good citizen to break out of the "echo chamber" and learn all points of view."—– Lydia G., Boston, Mass.
*WHAT'S UP by Sarah Garcia:
  *** The counterculture has become the culture. And that is both a tragedy and a travesty. There can be no future for a country in which standing for the national anthem is considered gauche, while kneeling is considered heroic.

*** Rutgers University has now jumped on the "grammar is racist" train, with the school's English Department declaring proper grammar is part of white supremacy because students of "multilingual, non-standard 'academic' English backgrounds" are allegedly disadvantaged. The Washington Free Beacon reported that the department "will change its standards of English instruction in an effort to 'stand with and respond' to the Black Lives Matter movement. In an email written by department chairwoman Rebecca Walkowitz, the Graduate Writing Program will emphasize 'social justice' and 'critical grammar.'" 

*** The mayor's office of Washington, D.C. (a Democrat) made national news by releasing a list of monuments and memorials in Washington that should be "removed, replaced, or contextualized." Among them are the Washington Monument, the Jefferson Memorial, and Columbus' statue at Union Station.
*THINK FREELY – BE INDEPENDENT – MAKE UP YOUR OWN (DAMN) MIND: READ LBN EXAMINER


*EXAMINER – LENS:



The podcaster and best-selling author Malcolm Gladwell has been a lifelong runner.  


*WHO READS LBN EXAMINER?: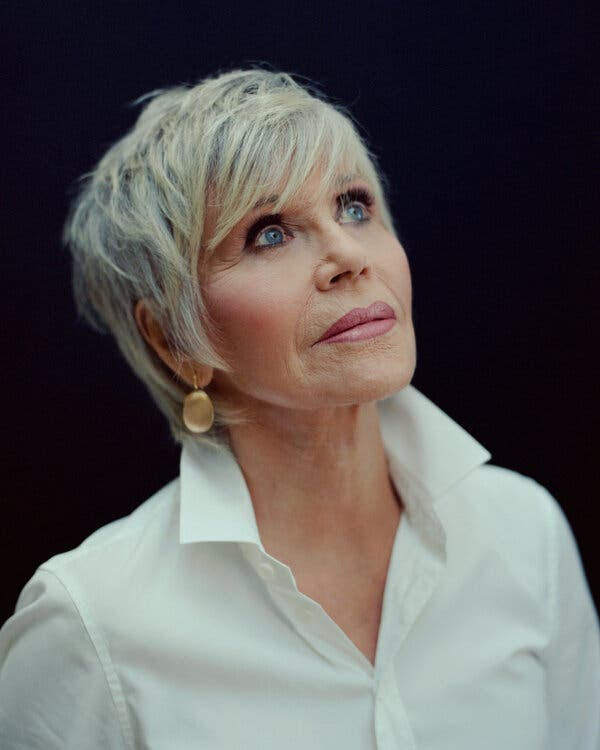 Actress and political activist Jane Fonda along with 12 members of the White House staff, 3 Nobel Prize winners, over 100 Academy Award winners, 6 U.S. Senators, and over 300 Grammy Award winners.
*EXAMINER – A DIFFERENT VIEW:….
Wanted: Part-time (Flexible hours) Entry Level New Business Coordinator for Prominent P.R. / Branding Firm:

Prominent, Award-winning P.R. / Branding firm (established 1983) seeks a part-time (flexible hours – approximately 10 hours a week), new business coordinator. Work from home but must be very reliable, resourceful, very organized, and hungry to learn.

Extraordinary knowledge and opportunity for the right person looking to break into the world of media and marketing.

Please send resume with no attachment and complete contact details including photo number to: aurora411@timewire.net
LBN Examiner Edited By: Aurora DeRose
LBN Examiner Disclaimer: 1.) The LBN Examiner accepts no liability for the content of this email, or for the consequences of any actions taken on the basis of the information provided. The LBN Examiner is not associated with any commercial or political organization and is transmitted via the web for the sole benefit of its subscribers. 2.) Unfortunately, computer viruses can be transmitted via email. The recipient should check this mail and any attachments for the presence of viruses.