*LORI LOUGHLIN'S CUSHY PRISON OFFERS YOGA, PILATES, AND MUSIC LESSONS:

The his-and-hers California federal prisons where a judge has agreed to send Lori Loughlin and her husband to serve their upcoming sentences in the college admissions scandal are hardly Alcatraz. Both are low-security slammers within two hours of their $9.5 million mansion in a gated community west of Los Angeles. If approved by the federal Bureau of Prisons, Loughlin's new gated community will be the "Satellite Camp" of the Federal Correctional Institution in Victorville. The camp offers yoga, pilates and origami, as well as music lessons, including classes in saxophone, accordion, or ukulele, according to the facilities' inmate handbook. Cartoon drawing, crochet, leather craft and ceramics are also on offer. During her stay, the "Full House" star could also learn skills for a new career if her acting career is never revived — including how to drive a forklift, repair bicycles or be a dental assistant, the handbook advises.
*WHY INSTAGRAM IS THE WORST SOCIAL MEDIA FOR MENTAL HEALTH :
Instagram is the worst social media network for mental health and wellbeing, according to a recent survey of almost 1,500 teens and young adults. While the photo-based platform got points for self-expression and self-identity, it was also associated with high levels of anxiety, depression, bullying and FOMO, or the "fear of missing out." Out of five social networks included in the survey, YouTube received the highest marks for health and wellbeing and was the only site that received a net positive score by respondents. Twitter came in second, followed by Facebook and then Snapchat—with Instagram bringing up the rear.

The #StatusOfMind survey, published by the United Kingdom's Royal Society for Public Health, included input from 1,479 young people (ages 14 to 24) from across England, Scotland, Wales and Northern Ireland. From February through May of this year, people answered questions about how different social media platforms impacted 14 different issues related to their mental or physical health. There were certainly some benefits associated with social networking. All of the sites received positive scores for self-identity, self-expression, community building and emotional support, for example. YouTube also got high marks for bringing awareness of other people's health experiences, for providing access to trustworthy health information and for decreasing respondents' levels of depression, anxiety, and loneliness.
*NEW YORK RELEASED MS-13 GANG MEMBER FACING FEDERAL MURDER CHARGE:
New York state prison officials put a reputed MS-13 gang member back on the streets — even though the feds ordered him held on a murder charge that carries the death penalty. Ever Morales-Lopez, 26, was granted early parole for a 2018 conspiracy conviction on Long Island and released from the medium-security Washington Correctional Facility in Comstock on Sept. 3, records show. But a federal arrest warrant for Morales-Lopez was lodged with the state after he was indicted in July, along with seven other reputed MS-13 members, on racketeering charges that cover six murders, two attempted murders and a kidnapping conspiracy, a law enforcement source familiar with his case said.

The warrant was supposed to ensure he was transferred to federal custody to await trial instead of being sprung, the source said. Instead, the FBI didn't learn Morales-Lopez had been freed until Sept. 8 — five days after he was cut loose. But members of the FBI-Long Island Gang Task Force were able to track him down and bust him within 12 hours, the source said.

*PUBLIC PERCEPTION OF SPORTS DROPS 30 POINTS IN A YEAR AS AMERICANS REJECT "WOKEBALL" IN OVERWHELMING FASHION:
The results of a recent Gallup poll show that Americans are rejecting "wokeball" in massive numbers. The poll shows a 30 point shift in how Americans perceive the sports industry year over year. The favorability rating went from +20 to -10 from the period of Aug. 1-14, 2019 to the period of Jul. 30-Aug. 12, 2020. The numbers dropped 46 points among Republicans, 36 points among Independents, and 5 points among Democrats. Gallup polled 1,031 Americans from all 50 states to determine their results. They found that favorability ratings declined across the board. The numbers dropped 15 points among the 18-to-34 demographic, 44 points among the 35-to-54 demographic, and 29 points among the 55+ demographic. They dropped 24 points among men and 34 points among women. They are down 26 points among white Americans and 35 points among non-white Americans.
*POPE FRANCIS SAYS GOSSIP IS A "PLAGUE WORSE THAN COVID":
Pope Francis strayed from his prepared remarks at his weekly Sunday Angelus overlooking St. Peter's Square to scold his critics for gossiping, calling it a "plague worse than COVID" that seeks to divide the Catholic Church. The pope did not mention any specific factions, but there are groups who strongly dislike this pope, and in some cases even refuse to recognize him. He talked at length about the devil being the "biggest gossiper," trying to divide the church with his lies. "Please brothers and sisters, let's try to not gossip," he said. "Gossip is a plague worse than COVID. Worse. Let's make a big effort: No gossiping!"
*ROCHESTER OFFICERS COVER NAMES AFTER PROTESTERS SHOUT THEIR ADDRESSES, KIDS' NAMES, MAKE TAUNTING CALLS TO PARENTS IN FRONT OF THEM:
Rochester Police Department (RPD) officers have been given permission to cover up their names displayed on their tags to avoid harassment from left-wing protesters, who are screaming out their home addresses, kids' names and schools, and making taunting calls to their parents in front of them. They are also spreading personal information about the cops via social media. "The past couple of months officers names have been researched by protesters to put personal information out to the public, putting the safety of their families in jeopardy," said a statement from RPD Chief La'Ron Singletary, who announced his resignation earlier this week.

"Officers have been allowed to remove their name tags in an effort to prevent their personal information from being spread on social media," Singletary added. Local radio show host and journalist Bob Lonsberry posted via Twitter on Thursday: "Peaceful protesters have stood outside the [Rochester] Public Safety Building, read an officer's name off his uniform, tracked him down on their phones, and called his parents to taunt them. Or held up the phone to show the officer his home address and threaten to come after him there.
*ACTRESS AND HOST OF CW'S NEW SERIES, "WORLD'S FUNNIEST ANIMALS", ELIZABETH STANTON, IS NOW ENGAGED!:
Actress/ Host Elizabeth Stanton, is now engaged to her boyfriend, or shall we say fiancé, Jacob Mayberry. The couple has been dating for about 3 ½ years. They live in Los Angeles with their two dogs, Hank & Ruby, who are also the stars of Elizabeth's new series, "World's Funniest Animals" premiering Friday, September 18 on the CW Network. They were engaged in Monaco on September 2, 2020.
"We are incredibly happy and looking forward to spending the rest of our lives together!" Elizabeth said. The couple was in Monaco helping to create a new environmental educational channel. Jacob is a television producer and President of Production and Events for Popstar!TV. Since 2017, Jacob has been producing TV series, documentaries and independent dramas for Associated Television Int (ATI). That same year, ATI partnered with Popstar! Magazine. Jacob has been the Vice President overseeing all operations and transforming Popstar! from a well-known magazine brand, to an all-encompassing media powerhouse. Creating a platform around its brand that includes radio streaming, digital magazines, daily news, weekly TV shows, media partnerships, and over 600 hours of content.
POPSTAR!'s ever-growing audience of 8.2+ million are engaged throughout their media platforms and their website generates over 500,000 weekly visitors. With their print and digital magazines, they reach over 385,000 households 6 times a year. POPSTAR!'s streaming radio station reaches 147,000 listeners a day with their streaming media, of over 800 hours of content, reachig an audience over 500,000 monthly. Their TV programs reach 3 million and include specials, such as the annual prime time POPSTAR!'s "Best Of" on The CW. POPSTAR!'s social media engagement reaches over 4.2 million people a month.
*EXAMINER – A LOOK BACK:


Shere Hite in 1976, the year her book "The Hite Report" helped awaken women to their sexual power and advance the Second Wave of feminism.
*EXAMINER – HEALTH: PEPSICO, LONGTIME PURVEYOR OF CAFFEINE, AIMS TO MAKE YOU SLEEPY
The maker of Mountain Dew and other caffeinated soft drinks now wants to sell consumers a beverage that will help them relax and drift off to sleep. With tastes shifting away from sugary drinks, PepsiCoInc. is about to start selling a beverage with L-theanine, which is an amino acid and FDA-approved supplement used for relaxation and usually found in green teas. Named "Driftwell," the product was developed to ease angst and restlessness, according to Emily Silver, PepsiCo's vice president of innovation and capabilities for North America. "The need for relaxation has only increased during the pandemic," Silver said. The new drink is part of what the company calls a "functional" category of beverages that aim to help consumers with specific needs. With competition high and consumer interest in flagship soft drinks waning, beverage companies are exploring new formats. Coca-Cola Co., for example, is testing a new alcoholic drink based on the popular Topo Chico mineral water. And the industry is delving into drinks enhanced with CBD, a non-psychoactive cannabis ingredient that companies say promotes relaxation without the high produced by marijuana.


*EXAMINER: CLOSE-UP: HOW IS WARREN BUFFET SPENDING HIS LAST DAY OF 89



Since clubbing is out of the picture…maybe a game of bridge? To celebrate the Oracle of Omaha's 90th birthday tomorrow, we're running down a few of Buffett's greatest hits over the years. 1942: At the age of 11, Buffett purchases his first stock: three shares of Cities Service preferred. Trust us, it was a lot harder without Robinhood.

1956: Instead of having a quarter-life crisis, the then-25-year-old forms a partnership with seven investors, putting down $100 of his own money.

1959: Buffett pens his first letter to partners.

1983: A single share of Berkshire Hathaway stock passes $1,000.

1991: Warren Buffett, then 60, meets Bill Gates, then 35. Much later, Buffett partners with the Gates Foundation to give away most of his wealth.

2006: A single share of Berkshire Hathaway stock hits $100,000.

2018: On cryptocurrency, Buffett warns, "Generally, I can say with almost certainty that they will come to a bad ending."

2020: In his annual letter to shareholders, Buffett says, "Berkshire shareholders need not worry: Your company is 100% prepared for our departure." Berkshire executives Ajit Jain and Greg Abel are most likely to succeed him.

*SURVEY: 84% OF READERS WORLDWIDE FIND LBN EXAMINER – "FEARLESSLY INDEPENDENT" AND "UNBIASED – READ LBN:



A majority of Americans believe the media is vital for democracy, but see an increasing level of bias in news coverage, a new report from Gallup and the Knight Foundation found. About 84% of Americans said the news media is "critical" or "very important" to democracy, according to the report. However, 49% of those surveyed see "a great deal" of political bias in news coverage. "Most Americans have lost confidence in the media to deliver the news objectively," said Sam Gill, Knight's senior vice president and chief program officer. "This is corrosive for our democracy." A survey of LBN Examiner readers in all 50 of the United States and 26 foreign countries including: England, Italy, Japan, Brazil, Canada, Mexico, France, Israel, South Korea among others found LBN Examiner "fearlessly independent" and "unbiased". "If you want to straight, the unvarnished, truth, LBN Examiner is the real deal," said long-time reader and Professor at Oxford University, Dr. J.D. Seamus.
  Now you can invite your friends and family to sign up to receive the LBN Examiner for free (if you've got the guts) —– www.LBNExaminer.com
*EXAMINER – INVESTIGATES: A GERMIEST SPOT ISN'T THE TOILET


  It's actually the toothbrush holder. In a study in 2011 on household germs, conducted by the global public health and safety organization NSF International, researchers tested 30 surfaces—six of which were in the bathroom—in 22 homes for the presence of bacteria, yeast and mold. While 27% of toilet seats contained mold and yeast, 64% of toothbrush holders did. Of the toothbrush holders, 27% had coliform (an indicator of potential fecal contamination) and 14% had staph. "The toothbrush holder often has many of the factors germs need," says Lisa Yakas, a microbiologist at NSF International. "It is dark, damp and not cleaned as frequently as it should be." But that doesn't mean you should freak out about your germy bathroom, says Sean Gibbons, an assistant professor at the Institute for Systems Biology, a nonprofit research institution in Seattle. Coliform tests detect fecal contamination, but coliforms are not usually pathogenic.
*THINK FREELY – BE INDEPENDENT – MAKE UP YOUR OWN (DAMN) MIND: READ LBN EXAMINER


*WHAT'S UP by Sarah Garcia:
  ***Detroit Chief of Police James Craig blamed lawmakers for caving to "protest pressure" and calling for an investigation into his police force's tactics for handling protests and riots in the city. Craig appeared on Fox News and slammed Michigan lawmakers, as well as elected mayors in major U.S. cities where rioters have smashed, looted, and burned while police have taken heat for alleged misconduct. Elected officials such as Rep. Rashida Tlaib (D-MI) have pushed for an investigation of Craig's handling of recent protests.   ***A staggering 63% of Portland voters view Mayor Ted Wheeler unfavorably, a new poll found. The poll also found that 59% of voters felt that Portland was headed in the wrong direction, according to The Oregonian. Out of all issues facing Portland, homelessness was listed as "extremely important" more often than any other issue. City voters also expressed strong support for the Black Lives Matter movement – 76% of respondents viewed the movement favorably while 22% did not.   ***The spread of "cancel culture" in newsrooms — declaring people henceforth "canceled" from society owing to ideological disagreements — is nothing new. Look no further than the hysterical reaction to Senator Tom Cotton's New York Times op-ed urging government to use its authorities under the Insurrection Act to "restore order to our streets" amid riots and looting. Newsroom activists flooded Twitter, objecting to its publication. The opinion editor was forced out. And the Times attached a note at the top of the op-ed (nearly 40 percent as long as the piece itself) apologizing for daring to publish the opinion of a sitting U.S. senator.

*EXAMINER READER POLL: BIG FAILURE – 91% OF EXAMINER READERS FEEL CURRENT K-12 SCHOOLS, COLLEGES AND UNIVERSITIES ARE NOT DOING ENOUGH TO PROVIDE STUDENTS WITH PROPPER UNDERSTANDING OF AMERICAN HISTORY AND GOVERNMENT!
By one of the largest majorities ever registers in an international LBN Examiner reader poll, 91% of readers in all 50 of the United States and 26 foreign countries feel current K-12 schools, colleges and universities are failing to provide students with a proper understanding of American history and government – including an understanding of the purposes and principals of the American Constitution. "In the last 30 years, I am forced to give American schools an "F" in teaching students about the true history of its government." Said Harvard University professor Dr. Jonah Berger.
*WHO READS LBN EXAMINER?: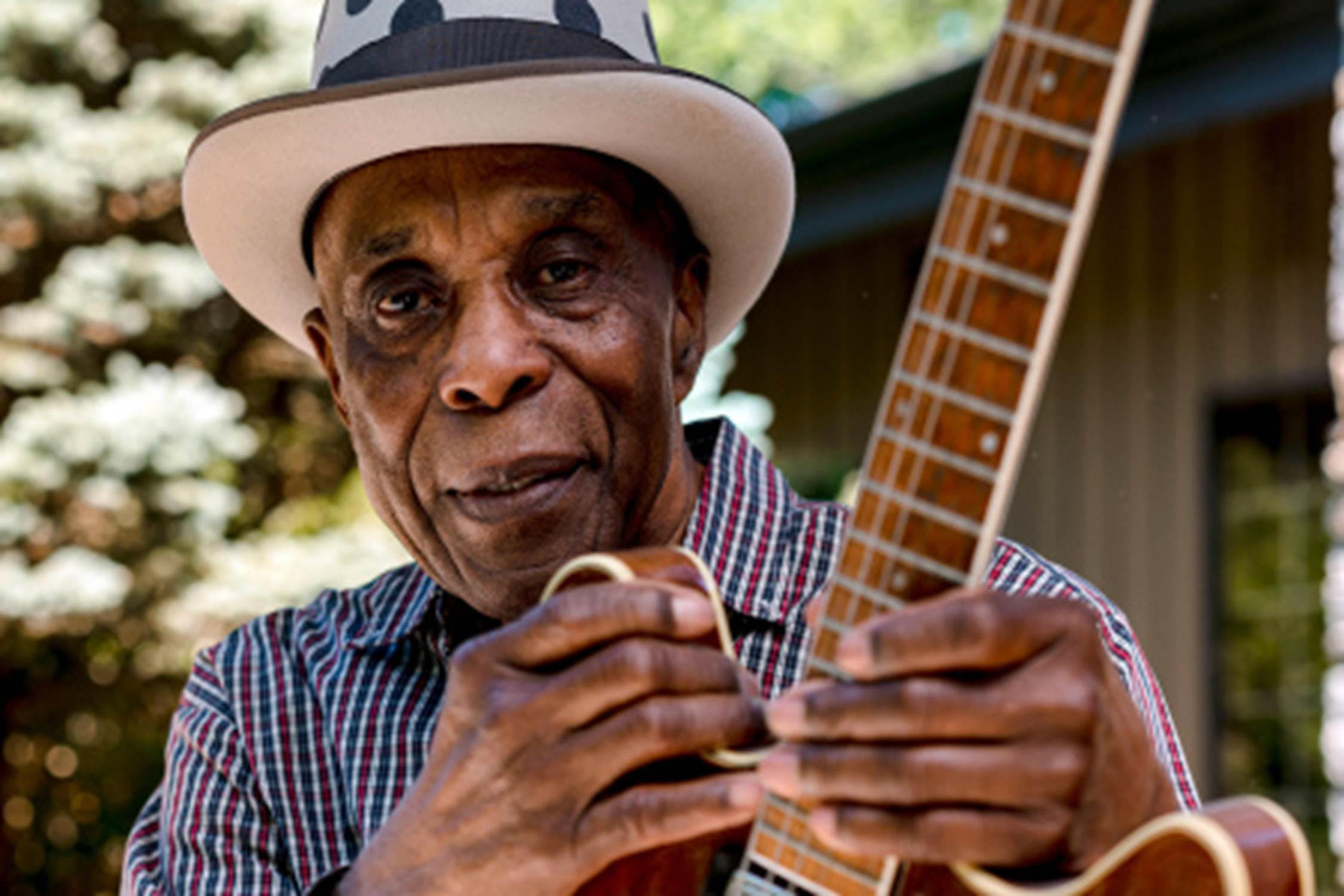 Legendary blues musician Buddy Guy along with 12 members of the White House staff, 3 Nobel Prize winners, over 100 Academy Award winners, 6 U.S. Senators, and over 300 Grammy Award winners.
*EXAMINER – A DIFFERENT VIEW:….
Wanted: Part-time (Flexible hours) Entry Level New Business Coordinator for Prominent P.R. / Branding Firm:

Prominent, Award-winning P.R. / Branding firm (established 1983) seeks a part-time (flexible hours – approximately 10 hours a week), new business coordinator. Work from home but must be very reliable, resourceful, very organized, and hungry to learn.

Extraordinary knowledge and opportunity for the right person looking to break into the world of media and marketing.

Please send resume with no attachment and complete contact details including photo number to: aurora411@timewire.net
LBN Examiner Edited By: Aurora DeRose
LBN Examiner Disclaimer: 1.) The LBN Examiner accepts no liability for the content of this email, or for the consequences of any actions taken on the basis of the information provided. The LBN Examiner is not associated with any commercial or political organization and is transmitted via the web for the sole benefit of its subscribers. 2.) Unfortunately, computer viruses can be transmitted via email. The recipient should check this mail and any attachments for the presence of viruses.