*FAUCI WOULD BET HIS OWN MONEY ON A SUCCESSFUL VACCINE WITHIN THE NEXT TWO MONTHS:


Earlier this week President Trump predicted a virus vaccine would be approved within weeks. Trump's Democratic opponent Joe Biden questioned the president's impartiality on the topic and on last night's CNN Town Hall declared he would support a vaccine if Fauci said it was OK. And guess what? Fauci said he's now putting his money on a vaccine by as early as November. "'I would still put my money on November/December,'" Fauci said Wednesday at a Congressional Hispanic Caucus Institute panel." Biden's campaign appears to be banking on a delay or failure of the various COIVD-19 vaccines in development.
*WOKE-A-RAMA!- COLOMBIA UNIVERSITY DISBANDS ITS MARCHING BAND…GUESS WHY:

After 116 years of performing, the Columbia University Marching Band has dissolved. The reason given? Apparently, the club was "founded on the basis of racism" and "cultural oppression" and couldn't move forward with that kind of history. This action was immediate. No more marching band at Columbia… for now. "The current Band hopes that the Band's dissolution will provide relief to the present suffering of the Columbia community and time to heal from the decades of harm caused by this organization. We also hope that the CUMB's disbandment can create a space that allows for the formation of a new spirit group that will provide a safe and inclusive outlet for students to play music at Columbia." — Band statement via DailyCaller.com

An immediate response to this "woke" behavior comes from the great Thomas Sowell who asks, "Have we reached the ultimate stage of absurdity where some people are held responsible for things that happened before they were born, while other people are not held responsible for what they themselves are doing today?" Their answer is an obvious and loud YES!.
*SHOCK- SURVEY FINDS 'SHOCKING' LACK OF HOLOCAUST KNOWLEDGE AMONG MILLENNIALS AND GEN Z:
A nationwide survey released Wednesday shows a "worrying lack of basic Holocaust knowledge" among adults under 40, including over 1 in 10 respondents who did not recall ever having heard the word "Holocaust" before. The survey, touted as the first 50-state survey of Holocaust knowledge among millennials and Generation Z, showed that many respondents were unclear about the basic facts of the genocide. Sixty-three percent of those surveyed did not know that 6 million Jews were murdered in the Holocaust, and over half of those thought the death toll was fewer than 2 million. Over 40,000 concentration camps and ghettos were established during World War II, but nearly half of U.S. respondents could not name a single one.

"The most important lesson is that we can't lose any more time," said Greg Schneider, executive vice president of the Conference on Jewish Material Claims Against Germany, which commissioned the study. "If we let these trends continue for another generation, the crucial lessons from this terrible part of history could be lost." The Holocaust was the state-sponsored mass persecution and murder of millions of people under the Nazi regime and its collaborators. The genocide campaign targeted groups believed by Adolf Hitler's government to be biologically inferior because of anti-Semitism, homophobia or the like. Using tactics like gas wagons, concentration camps and firing squads, the regime targeted the Jewish people in particular for annihilation and killed nearly 2 of every 3 European Jews by 1945.

The lack of Holocaust knowledge demonstrated in the study is "shocking" and "saddening," said the Claims Conference, a nonprofit that works to secure material compensation for Holocaust survivors. The survey's data came from 1,000 interviews, 200 in each state, targeting a random and demographically representative sample of respondents ages 18 to 39 through phone and online interviews. It was led by a task force that included Holocaust survivors, historians and experts from museums, educational institutions and nonprofits
*SEATTLE MAYOR MAY FACE FEDERAL CHARGES OVER 'AUTONOMOUS ZONE' FIASCO:
The Department of Justice is looking into whether federal charges can be brought against Seattle Mayor Jenny Durkan over her failure to crack down on a so-called "autonomous zone" controlled for weeks by rioters. Attorney General William Barr has tasked the DOJ's civil rights division with investigating whether charges can be brought against Durkan, The New York Times reported on Wednesday evening citing two people familiar with the discussions. Barr has also asked federal prosecutors to consider charging rioters with sedition and insurrection against the United States government. Rioters took over several city blocks and a police precinct in the middle of Seattle for several weeks over the summer as protests and riots took place following the death of George Floyd in Minneapolis on May 25. Durkan eventually ordered police to move into the area and reestablish order following several deadly shootings.
*DISASTER- EVEN WITH LOCKDOWNS, EMMY'S POST LOWEST RATINGS EVER:


Despite the best efforts of host Jimmy Kimmel to champion "Black Lives Matter," despite a mini "Friends" reunion with Jennifer Aniston, Courteney Cox and Lisa Kudrow, despite the fact that many people are watching television because of lockdowns, Sunday's broadcast of the Emmys plunged to an all-time low, with only 6.1 million viewers paying attention to the Hollywood crowd. Last year's show reached roughly 6.9 million people. In 2000, the Emmys were watched by 21.8 million viewers; in 2010 that had dropped to 13.5 million viewers. Forbes reported that a key factor in the decline of the show's ratings is the political slant of the program:

A 2017 study conducted among 800 people by the National Research Group discovered that 68% of Trump voters disliked political speeches at the Oscars, so much so, that 66% of them have turned off the TV set because an actor gave a political speech at the podium. With the country split into nearly two equal fractions, award shows that include political statements from the hosts and winners alienate half of the potential audience. The recent Emmy Awards was no different with overt and subtle, scripted and unscripted comments about the current administration in Washington. There was the usual snapping at President Trump this year; this time it emanated from Jesse Armstrong, the creator of "Succession," bleating, "To President Trump, for his crummy and uncoordinated response. Un thank you to Boris Johnson and his government for doing the same in my country. Un thank you to the nationalist and sort of quasi nationalist governments in the world doing sort of the opposite of what we need right now. Un thank you to the media moguls who do so much to keep them in power."

Critics paid special attention to Kimmel himself who was featured in a cringe-worthy duet with "Black-ish" actor Anthony Anderson, who demanded that Kimmel "Say it with me, Jimmy: Black Lives Matter."

*SAUDI ROYAL FAMILY DIVIDES OVER POTENTIAL EMBRACE OF ISRAEL:
An argument is raging behind palace doors in Saudi Arabia: Now that the United Arab Emirates and Bahrain have forged ties with Israel, should the kingdom follow suit? Saudi Arabia's monarch, King Salman bin Abdulaziz, has been at odds with his son, Crown Prince Mohammed bin Salman, over embracing the Jewish state. The king is a longtime supporter of the Arab boycott of Israel and the Palestinians' demand for an independent state. The prince wants to move past what he sees as an intractable conflict to join with Israel in business and align against Iran.
*ACCLAIMED ATTORNEY, TIMOTHY MCFARLIN, EXAMINES THE SPIKE IN MORTGAGE DELINQUENCIES AS AN OMINOUS SIGN FOR HOUSING PRICES: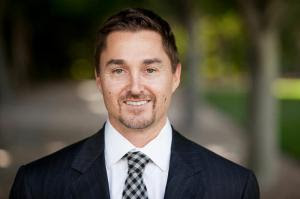 The shockingly high delinquency rates for mortgage loans (1-4 units) has been out for about a month now, and no one seems to care. It seems this "leading indicator" is being shrugged off by the housing market as prices have not moved at all. This is a dangerous statistic to ignore! In April 2020 6.1% of mortgages were delinquent by at least 30 days (according to Core Logic), this is the highest delinquency rate in 21 years. Prior to April, the delinquency rates had declined for 27 consecutive months and foreclosures were at record lows. As forbearance periods come to a close and the economy remains at a standstill, it is very likely these delinquencies become foreclosures, especially as unemployment reached its highest level in 80 years.
The adverse effect of this on the overall housing market can not be overstated. As homes begin to go to foreclosure, or get liquidated by the homeowner to at least recover some equity, prices decline quickly as we saw in 2007-2009. Just a few foreclosures in a neighborhood can destroy the comps (comparable sales), giving appraisers no choice but to value the home lower and hindering the ability for a buyer to even get a loan on a declining asset, no matter how low the rate may be. To put this delinquency rate in perspective, during the peak of the previous housing downturn in November 2008, delinquencies were only at 2%. Further, the Core Logic data suggests the areas hit hardest with delinquencies are also those hit hardest with COVID such as Miami and New York City.
As delinquencies continue to increase, the housing market suffers downward price pressure. Although a recovery is always possible, it seems we are on the verge of another home value correction which may catch many by surprise. If you feel you may be at risk of losing your home or would like to discuss foreclosure issues, McFarlin LLP is here to help. There are some government programs on the horizon which may stem the tide of foreclosures, but we must stay ahead of the problem.

*EXAMINER – FROM THE INDEPENDENT CENTER:


If your politics lean right, you likely didn't hear that the White House scrapped a US Postal Service plan to send facemasks to every American household.

If your politics bend to the left, you probably didn't hear that 60% of restaurants that have closed during the pandemic are permanently closed.
 *EXAMINER – SEE IT:


  A federal judge said on Friday that there was enough evidence in Sarah Palin's defamation lawsuit against The New York Times Company to send it to a jury trial, a victory for the former vice-presidential candidate and governor. The suit, filed in June 2017, is centered on a Times editorial published that month under the headline "America's Lethal Politics." In her complaint, Ms. Palin said the newspaper's editorial board had wrongly and intentionally linked her to a 2011 mass shooting in which Gabrielle Giffords, a congresswoman from Arizona, was severely wounded and six people were killed.
*EXAMINER – INVESTIGATES: FISH EXPOSED TO NOISE POLLUTION LIKELY TO DIE
  Fish stressed by noise are less able to fight off disease while prolonged exposure can lead to an early death, according to research published Tuesday, the latest outlining the consequences of man-made clamor on the natural world. Human noise pervades the environment, from the roar of vehicle engines to the clatter of industry. Being underwater is no escape, with the whir of ship propellers thought to interfere with whale sonar. Researchers at the University of Cardiff in Britain said noise pollution has been shown to lead to "stress, hearing loss, behavioral changes, and impacted immunity".


*EXAMINER – LENS:
A Middle School started a "Breakfast With Dads" program But many dads couldn't make it and several students didn't have father figures. The school posted a Facebook request for 50 volunteer fathers… 600 fathers from all backgrounds showed up.
*STOP ARGUING – GET THE (BRUTAL) FACTS:
READ LBN EXAMINER



84% of Examiner readers in all 50 of the United States and 26 foreign countries find it "fearlessly independent" and "unbiased".
  Now you can invite your friends and family to sign up to receive the LBN Examiner for free (if you've got the guts) —– www.LBNExaminer.com
*EXAMINER – HEALTH: WANT TO PREVENT THE DEADLIEST DISEASES? EAT MORE FIBER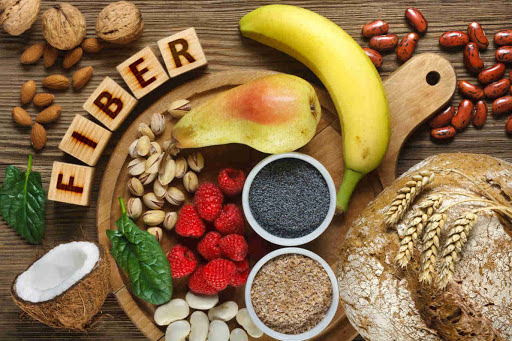 If you want to eat something for better health, make it fiber. That's the advice from nutrition experts and the latest national dietary guidelines. Now, a large new review of studies on fiber, published in the Lancet, shows just how beneficial fiber can be. The nutrient substantially lowers the risk of at least four diseases—many of which don't even directly relate to the gut. Compared to those who ate less fiber, people who ate more fiber lowered their risk of heart disease, stroke, type 2 diabetes and colon cancer, as well as their risk of dying early from any cause, by 15% to 30%. And the more dietary fiber people ate, the lower their risk.

For every additional 8 grams of fiber consumed, the risk of heart disease, type 2 diabetes and colon cancer dropped by 5% to 27%. According to the data, people eating 25-29 grams of fiber from foods like fruits and vegetables every day (not from supplements or powders) showed the strongest reductions in risk of the range of diseases, and those eating more tended to show even lower risk. The researchers saw similar benefits among people who ate whole grains.
*THINK FREELY – BE INDEPENDENT – MAKE UP YOUR OWN (DAMN) MIND: READ LBN EXAMINER




*WHO READS LBN EXAMINER?:
 Comedian Chris Rock along with 12 members of the White House staff, 3 Nobel Prize winners, over 100 Academy Award winners, 6 U.S. Senators, and over 300 Grammy Award winners.
*EXAMINER – A DIFFERENT VIEW:….
LBN Examiner Edited By: Aurora DeRose
LBN Examiner Disclaimer: 1.) The LBN Examiner accepts no liability for the content of this email, or for the consequences of any actions taken on the basis of the information provided. The LBN Examiner is not associated with any commercial or political organization and is transmitted via the web for the sole benefit of its subscribers. 2.) Unfortunately, computer viruses can be transmitted via email. The recipient should check this mail and any attachments for the presence of viruses.