*The Days of Even General
Consensus Seem Lost:
"We're at war," one frustrated Californian wrote to her local paper. "Not with another country, not with terrible diseases and plagues, not with ruthless dictators. We are at war with ourselves." Red, blue, purple – America is a tangle of ideologies all pulling in different directions. These days, as the debates rage on, the map no longer seems to show state lines – but ideological battle lines. It's not as if Americans have always seen eye to eye on every issue. But the days of even general consensus seem lost. Things that we used to take for granted – values like common decency and civility – are suddenly rare. Issues that were once uncontested – the value of a fully born human life – are suddenly grounds for fierce debate. In the states, the see-saw battles are even more pronounced.
In Illinois, New York, and Rhode Island, locals have watched leaders fight to make newborn killing legal – while Missouri, North Carolina, and Arkansas try to stop doctors from dismembering fetus in the womb. In one state, legal infanticide is a street party. In another, it's a cause for community mourning. And it's not just abortion. On education, sexuality, gender identity, immigration, and counseling, the gulfs are growing.
But how people think about the issues is just one part of the divide. As noted in the Harvard Political Review, "According to Pew Research, there are no issues that are widely considered top priorities by both Democrats and Republicans today. The average partisan gap between the parties' rankings of priority issues in 2019 is 19 points, representing a 36 percent increase over the last two decades." As reported by Pew, "[E]ven as recently as 2014, the top priorities of Democrats and Republicans were much more aligned than they are today."
There are profound differences in how the two sides view the world today. Not since slavery has there been such a stark contrast between the ideologies of the states. America survived, but barely. Of course, the silver lining is that things can shift quickly. We've seen entire scripts flip on abortion after the New York law. In a matter of weeks, the number of people calling themselves "pro-life" jumped by 17 points. Change is possible – but it's also up to us. As William Penn once said, "Governments, like clocks, go from the motion men give them … and as governments are made and moved by men, so by them they are ruined too … Let men be good, and the government cannot be bad."

*Trigger Warnings Only 'Trivially Helpful' For Trauma Patients: Study:
A pair of studies into the effectiveness of trigger warnings for people suffering from trauma agree that they are only "trivially helpful," according to the New York Times. In one study, conducted by Mevagh Sanson of the University of Waikato in New Zealand, subjects were either given a trigger warning or not before being exposed to short stories and videos with negative themes including child abuse, murder, car accidents and physical abuse.
"Although people were distressed by the negative materials we showed them, they were no more or less distressed if they'd seen a trigger warning first." A second study, published by the Journal of Experimental Psychology by researchers at Flinders University in Australia asked 1,600 subjects they recruited online to look at photos that could be positive, negative or neutral, according to the New York Times.

*Parents Refuse To Facilitate 'Sex Change' Of Autistic Son, So Authorities Threaten To Put Him In Foster Care:
Parents of a teenage son who has Asperger's and autism were threatened by authorities to have their child placed in foster care after they refused to help facilitate a so-called "sex change" of the boy. Recalling the horrifying ordeal, the couple, who wished to remain anonymous, claimed an NHS clinic in the U.K. said their then-14-year-old boy should be put on hormone-blockers since he told them he thought he was a girl. The parents, believing their child's autism played a role in the declaration of gender confusion, refused to cooperate with the "transition," particularly since the blockers can cause irrevocable harm.
After mom and dad pulled their son from the gender clinic, school officials reported the parents to child services for "emotional abuse" due to their objections to the sex change. One of the teachers told the parents "that they should find alternative accommodation for their son or else he would be put into temporary foster care." A month later, the couple was visited by local authorities concerning the complaint. Desperate to keep their child out of foster care, they allowed their boy to live with a family friend.

*Death Rate Is Outpacing Birth
Rate in America:
The Centers for Disease Control and Prevention reported late last year that Americans aren't having enough babies to replace themselves. In fact, a record one in five American women will never have children, and those who do will, on average, never exceed two. As a result, the death rate is outpacing the birth rate, which means—except for immigration—the U.S. has joined many developed countries on the long, slow road of population decline.

That's bad news. Not having enough children as a society has costs that are hard to appreciate on the individual level. We know from examples like Japan and much of Europe that aging countries become economically top-heavy, especially those that promise extensive government services to the elderly. This results in runaway aging and population decline, and negatively impacts every sector of the economy except for maybe healthcare, depending on how you look at that one. It also places heavier and heavier burdens on the shoulders of an ever-shrinking workforce of young people, which leaves them even less likely to have kids.
On a deeper level, young members of a graying society lose hope for the future, or stop planning for it altogether. In Japan, this hopelessness manifests as one of the highest rates of suicide among youth in the developed world. To be clear, the United States is not Japan, but as Jonathan Last writes in his book, "What to Expect When No One's Expecting," there's no example in history of a shrinking society experiencing long-term prosperity. 

*Illegal Released By De Blasio Bites Off ICE Agent's Finger:
The White House is strongly condemning New York City after it says sanctuary city policies led to the release of an illegal immigrant who later bit off the finger of an ICE agent trying to apprehend him. "New York's dangerous 'sanctuary' policies are directly responsible for the egregious and violent harm suffered by this courageous ICE officer," White House deputy press secretary Hogan Gidley said in a statement.
A U.S. Immigration and Customs Enforcement (ICE) spokeswoman explained to The Daily Caller that Dominicannational Christopher Santos Felix "entered the United Stateson a visitor's visa in June 2015, but failed to leave within the required timeframe." Felix then racked up a litany of criminal charges, including driving while intoxicated, before he was arrested for assault by the New York City Police Department on Sept. 29, 2018.
The ICE spokeswoman continued that they requested a detainer be put on Felix so that he could be taken into federal custody, but as a result of New York City's sanctuary city policies, he was then let go. "On March 3, 2019, Santos Felix was arrested by ERO for immigration violations. At the time of the arrest, Santos Felix allegedly assaulted an ERO officer and is now facing federal prosecution," the spokeswoman said.

*EXAMINER–INVESTIGATES:
All humans develop a tail in the womb that eventually dissolves.

*EXAMINER–INVESTIGATES:
While San Francisco has always battled homelessness and currently has about 7,000 homeless people, the drug issue is exacerbating the problem. The city currently hands out more than 400,000 syringes each month but only 246,000 are returned, leaving 154,000 syringes left on the streets.

*TELL YOUR STORY TO ALL "INFLUENTIAL"
EXAMINER READERS:
Now you can tell your unique story to the "influential" Examiner readers in all 50 of the United States and 26 foreign countries.

For the last 16 years, the LBN Examiner (www.LBNExaminer) has been read and trusted by some of the world's most important people —- ***3 Nobel Prize winners   ***12 members of the White House staff   ***Over 100 winners of the Academy Award   ***6 U.S. Senators    ***Over 300 winners of the Grammy Award.

Called "one of the best message bargains on the web", you can now tell YOUR story with a maximum of 200 words with one photo and your web link for the low cost of $200.
Bonus:

1. 1 message for $200.
2. 3 messages for $500.

3. 5 messages for $750.
And the best part – it's simple! Send us your message (maximum 200 words) with your photo and web link. We will approve and run and you can pay via PayPal, Credit Card or check – your convenience.

Send your Examiner message to:
Ms. Aurora DeRose,
E-mail: Aurora411@TimeWire.net

*FACE REALITY–READ LBN EXAMINER: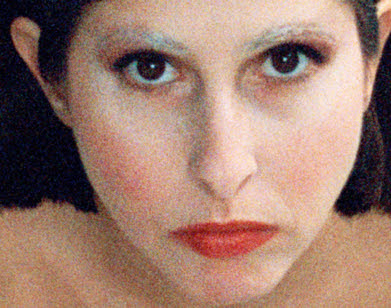 An incredible 84% of LBN Examiner readers in all 50 of the United States and 26 foreign countries find the news in LBN Examiner —- "fearlessly independent" and "accurate".

*EXAMINER-SPOTLIGHT:
"Now accepting expressions of interest and orders for CBDmanufactured in EU GMP certified facilities. Please advise in confidence your needs and offer. With high demand and limited production we can only commit 50% of our production on a first come first served basis. Delivered in 4th quarter 2019.
Reply to: lg@delionholdings.com

*EXAMINER – SPOTLIGHT:
STEP INTO YOUR OWN POWER: The Ultimate Training Program to Help You Help Yourself and Others too
  This unique program has been tailor-designed by a world renowned thinker and practitioner. Trained at Harvard as a psychiatrist and brain researcher, and practicing as an executive coach as well, Dr. Srini Pillay will work in an intimate setting with you on helping you transform your life. The program will integrate principles of psychology, brain science, executive coaching and spirituality. And it will be a rare combination of fun and deep personal work that will help you transform others as well. If you are stuck, looking to next-level your life, feeling anxious about where you life is going, or searching for meaning and purpose, this program will add to your life in unprecedented ways. To learn more, visit: https://nbgcorporate.com/transformational-leadership/

*EXAMINER–SPOTLIGHT:
Brett Vance, Host of Jet Jockeys, Weighs in on the Challenges of Leadership
Great companies are forced to constantly maintain an image of unity and strength, even when the executive team might not see eye to eye. Easier said than done, however. At the end of the day, executives are still just people, and people often have wildly different ideas of what defines and drives success.
According to Jet Jockeys Host Brett Vance, there are a few different ways this can be possible. "One of my favorite topics is Leadership," explains Vance, "as a former Air Force Officerand Commander of a Flight Test Squadron, I have some significant hands-on experience with this concept."
It's true. Vance has had a decorated career as a military test pilot, and Jet Jockeys is his newest exciting venture. The docu-reality series involves values such as leadership and bravery, and Vance does for aviation enthusiasts what Mike Rowe of Dirty Jobs has done for the dignity of the trades and what Neil deGrasse Tyson of Cosmos has done for our sense of wonder about the universe. The sacrifices, accomplishments, and challenges of pilots are front and center in each episode, and leadership is also commonly addressed.
"Absolutely foundational to leadership success is competency in your field," Vance continues, "you must have the technical expertise and commensurate experience in your field to succeed in a leadership position. People will ask you for advice and seek your opinions in that field, so you have to be comfortable executing every aspect of what you do."
The next step might not be easy for those who are socially inhibited. Vance believes that getting out of "your shell" is the only way to keep advancing as a leader. "You have to surround yourself with people who are smarter than you," states Vance, "the leaders around you have been installed in their respective staff positions because they are excellent at their jobs and also have significant leadership skills in their own fields. When you as a commander need a particular service from one of these offices, seek their counsel. You have to make the effort and introduce yourself."
"When I was first assigned as a U.S. Air Force Squadron Commander, I was required to attend what we called Squadron Commander School. It lasted two weeks and had tons of life lessons and keys to leadership success for us," concludes Vance, "one of my favorite take-aways from this experience was from one speaker who told us when you're out in front leading your people, be sure to turn around now and then see if you're being followed. If no one's there, you're just taking a walk. I'll never forget that."

*WHO READS LBN EXAMINER?:
Senator Marco Rubio along with 12 members of the White House staff, 3 Nobel Prize winners, over 100 Academy Award winners, 6 U.S. Senators, and over 300 Grammy Award winners.

*EXAMINER–COMMENTARY by Michael Goodwin:
With zero apologies to the Rev. Jeremiah Wright, the chickens of the Democratic Party are coming home to roost. Dems are now squawking mad over the overtly anti-Semitic comments of freshman Rep. Ilhan Omar of Minnesota. With some fanfare, Speaker Nancy Pelosi said the House would pass a resolution condemning anti-Semitism, citing charges Omar has raised repeatedly, including "the myth of dual loyalty."
Unfortunately, Omar's colleagues are not mad enough to name the very person whose conduct they are denouncing. Nor, as it turned out, did they have the votes even to do that. Their latest plan is to water the resolution down to mush by also condemning other forms of hate, including Islamophobia. Their cowardice is not incidental to the problem. It is the problem.

*EXAMINER–COMMENTARY by Brendan Nyhan:
Social media companies face increasing scrutiny for amplifying fringe anti-vaccine sentiment amid measles outbreaks in several states like Washington. In response, Facebook, YouTube and Pinterest recently made headlines by announcing initiatives to reduce vaccine misinformation on their platforms.
But the focus on anti-vaccine content on social media can obscure the most important factor in whether children get vaccinated: the rules in their home states, which are being revisited in legislative debates across the country that have received far less attention.

*EXAMINER–A DIFFERENT VIEW:….