*Science Says Having a Kid Is One of the Crappiest Things That
Can Happen to You:
By some measures, new parents are more miserable than people grieving their spouses.
A horrifying study published last week in the journal Demography suggests that being a new parent makes you miserable. The study, by the Canadian demographer Rachel Margolis and others, titled "Parental Well-Being Surrounding First Birth as a Determinant of Further Parity Progression," was carried out in Germany, a country that recently surpassed Japan as the place with the lowest birthrate in the world.
The researchers set out to understand the difference between the number of children people want, and the number they end up having. German people in particular say they want an average of two kids, and then only have one and a half. This statistic suggests that a huge number of people who want kids think better of it after they have that first one. Why would that be? The study blames a "drop in well-being surrounding first birth," also known as "unhappiness."
To gather data, the study asked people about their "overall well-being" over the course of about five years encompassing the three years prior to the birth of a first child, and the two years afterward. Respondents weren't asked about parenting point blank, because of a "taboo" against admitting that your kids are sucking the life out of you.
The drop in the reported happiness of new parents is beyond the level you might expect from sleepless nights, and dealing with poopy diapers. In fact, somewhat alarmingly, the unhappiness didn't set in until the first and second year after the birth. And when it did, it was some major misery.

*John Hinckley 'Happy as a Clam' 38 Years After Shooting Reagan: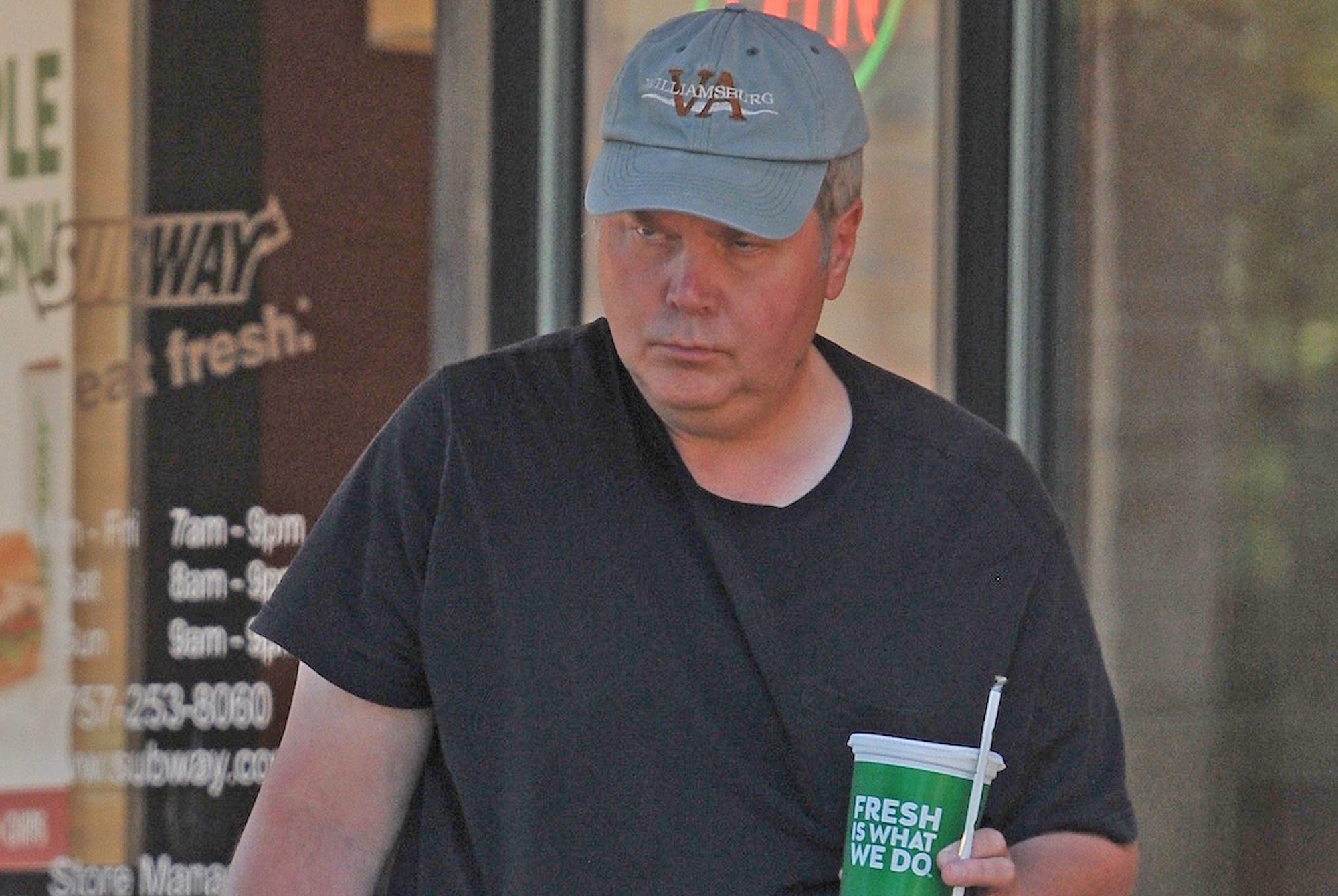 John Hinckley says he's "happy as a clam" two years after he was discharged from a mental hospital and nearly 38 years since he tried to assassinate President Reagan. Psychological reports recently released by the federal judge who is overseeing Hinckley's case give new insights on how the would-be assassin is settling back into normal life. He shot and nearly killed Reagan outside a Washington hotel on March 30, 1981. The president's press secretary, Jim Brady, was also wounded and his death nearly three decades later was ruled a homicide because the shooting left him partially paralyzed.
Hinckley recently told a psychologist: "This is the best I've ever felt in my life … I'm happy as a clam, to be honest." He reportedly runs a small antiques business and has adopted a cat named Theo. However, the report says he's struggling to maintain relationships and one potential romantic interest last year was so afraid of him that she called the police. After years of gradually expanding Hinckley's freedom, he was ordered released in July 2016 to go live with his mother in Williamsburg, Virginia. A judge ruled last November that he could can move out of his mother's house and live independently or with roommates.

*Half Of Americans Battle 'Gymtimidation,' Afraid Of Working Out In Front Of Others:
Getting to the gym is a tall task for many adults, but once there, feeling comfortable enough to start working out may be even more of a challenge. A survey of 2,000 Americans found that about half expressed fear of working out in front of others.
The survey, sponsored by protein drink-maker Isopure, found that exercising is a daunting experience for adults who aren't gym rats. "Gymtimidation" may sound silly, but as many as 50% say it's a phenomenon they experience when around others at their fitness club. Nearly a third (32%) of respondents report feelings of intimidation when working out near someone who is in excellent shape. Another 17% say they grow intimidated when exercising in front of someone of the opposite sex.

*Father of Slain Reporter Fighting Google to Take Down
Daughter's Death Video:
Andy Parker has never watched the footage showing his beautiful TV reporter daughter being shot dead on a live broadcast, and he's determined to prevent online ghouls from continuing to download it. But nearly four years after the shocking on-air murder, Parker remains locked in battle with the world's most popular search engine to take down the clip that shows 24-year-old Alison Parker being gunned down in the middle of an interview by a disgruntled former colleague wearing a Go-Pro camera.
Hours after the killer shot Parker and two others, he uploaded the video to social media before taking his own life. "The thing that pisses me off more than anything is that Google profits from my daughter's murder," Parker, 65, said. Whenever you click on one of these videos, you leave a digital fingerprint and Google sells the data."

*Geraldo: Anti-Trump Media Mob 'Should Have Their Names Inscribed
on a Monument':
The names of members of the media who "campaigned so aggressively" to portray President Donald Trump as a Russian operative should be memorialized, Fox News Correspondent Geraldo Rivera said Monday. Riveria, reacting to the release of Attorney General Willam Barr's summary of Special Counsel Robert Mueller's report finding no evidence of Trump-Russia collusion, tweeted that a monument should be erected to "bad faith &/or bad reporting" – complete with the names of the "anti-Trump mob" of reporters and pundits who pushed the collusion narrative: "Anti-Trump mob of investigative reporters-cable news hosts, politicians, pundits-& academics who campaigned so aggressively to portray @realDonaldTrump as a blackmailed tool of the #KGB #PutinsBitch should have their names inscribed on a monument to bad faith &/or bad reporting."
Will MSNBC pundits, like Nicolle Wallace and Rachel Maddow, apologize on-air, now that Mueller's investigation finds no evidence of collusion, Rivera wondered in a follow-up tweet: "What are @NicolleDWallace & @maddow going to do tonight? Apologize? Say never mind? And so it goes?"

*TELL YOUR STORY TO ALL "INFLUENTIAL"
EXAMINER READERS:
Now you can tell your unique story to the "influential" Examiner readers in all 50 of the United States and 26 foreign countries.

For the last 16 years, the LBN Examiner (www.LBNExaminer) has been read and trusted by some of the world's most important people —- ***3 Nobel Prize winners   ***12 members of the White House staff   ***Over 100 winners of the Academy Award   ***6 U.S. Senators    ***Over 300 winners of the Grammy Award.

Called "one of the best message bargains on the web", you can now tell YOUR story with a maximum of 200 words with one photo and your web link for the low cost of $200.
Bonus:

1. 1 message for $200.
2. 3 messages for $500.

3. 5 messages for $750.
And the best part – it's simple! Send us your message (maximum 200 words) with your photo and web link. We will approve and run and you can pay via PayPal, Credit Card or check – your convenience.

Send your Examiner message to:
Ms. Aurora DeRose,
E-mail: Aurora411@TimeWire.net

*THINK LITERALLY–READ LBN EXAMINER:
An incredible 84% of LBN Examiner readers in all 50 of the United States and 26 foreign countries find the news in LBN Examiner —- "fearlessly independent" and "accurate".

*EXAMINER–INVESTIGATES:
Anti-vaxxers have long used GoFundMe to raise money to spread their dangerous message—but now the site is cutting them off. "Campaigns raising money to promote misinformation about vaccines violate GoFundMe's terms of service and will be removed from the platform," spokesman Bobby Whithornesaid. "We are conducting a thorough review and will remove any campaigns currently on the platform."

*EXAMINER–INVESTIGATES:
Iraq once had one of the highest quality schools and colleges in the Arab world. However, after the 1991 Gulf War and the United Nations sanctions, today only around 40% of Iraqis can read and write.

*EXAMINER–SEE IT:…
Pablo Dylan — the 23-year-old grandson of Bob Dylan — has stopped rapping to focus on his new career as a folksinger.

*EXAMINER–VIDEO LINK:
Welcome to Episode # 1 of the revealing TV show "Without Notes" with Eliad Moreh-Rosenberg, curator of the Holocaust Museum in Israel – Episode 1: The Early Years: https://youtu.be/U2TG3r2eF_c
*EXAMINER–SPOTLIGHT:Dr. Srini Pillay, Best-Selling Author, Examines
the Plight of Millennials

Dr. Srini Pillay, a best-selling author, neuroscientist, tech entrepreneur and an assistant professor at Harvard University, has spent a large chunk of his career subverting ideas on creativity and the processes behind human thinking. His recent book on Amazon, "Tinker Dabble Doodle Try," has been a hit since its original release in 2017. Now, the acclaimed doctor has some revealing and worrying thoughts on the current millennial condition.
Mental health problems of millennials: According to the American Psychological Association, 12% of millennials have an officially diagnosed anxiety disorder — which is nearly double the percentage of baby boomers. And other sources have found that anywhere from 30–60 percent of millennials are generally anxious. They are also prone to perfectionism and are experiencing higher levels of depression too. A 2018 study demonstrated that millennials have higher rates of binge drinking and substance abuse associated with the global financial crisis.
"Millennial suicide is reaching epidemic proportions," concludes Pillay, "rather than bickering online, being prejudiced within our own age groups, succumbing to stigma, and being obsessed with work at the expense of all else, let's work together to develop a loving, caring culture that can take care of one another, be critical in civil ways if we want to be, but not frighten people away from the help they could get by just reaching out. It's not about pretending to care. It's about caring because you can."

*WHO READS LBN EXAMINER?:
Singer Miley Cyrus along with 12 members of the White House staff, 3 Nobel Prize winners, over 100 Academy Award winners, 6 U.S. Senators, and over 300 Grammy Award winners.

*EXAMINER–COMMENTARY by Dennis Prager:
Every year, many thousands of American parents find that the son or daughter they sent to college has been transformed by college into a leftist. For left-wing parents, this may be a blessing, but for parents who are not leftist — not to mention conservative — it is often painfully jolting. It is jolting because their beloved child now holds America in contempt; prefers socialism to capitalism; regards all white people and police as racist; believes the Bible, Christianity and Judaism are not only nonsense, but dangerous nonsense; no longer believes men and women are inherently different — or even that male and female objectively exist; is disinterested in getting married and having children; believes the president of the United States is a fascist — as are all those who voted for him; and supports the suppression of speech that he or she regards as "hate speech."
While this is music to the ears of left-wing parents, most traditionally liberal parents will not be all that happy with this transformation. Unlike leftists, most liberals do love America and think that, despite its flaws, it is worthy of respect. They do not believe male and female are subjective categories, and they believe in free speech — even for "hate speech." For conservative parents, the transformation is far worse. "Nightmare" is not too strong a description. Not only does their child hold everything they cherish in contempt, their child, who loved and respected them a year or two before, now holds them in contempt.

*EXAMINER–A DIFFERENT VIEW:….