*SNOWFLAKES IN CHARGE! Universities Nationwide Remove Historical Artwork Deemed Offensive:
A major nationwide trend on campuses is the removal of historic artwork depicting prominent figures or scenes that are deemed offensive or racist by today's standards. The censorship is getting wider in scope. Controversial historical figures like Christopher Columbus and Woodrow Wilson have consistently drawn student outrage and protest, as have Confederate monuments, but other more beloved figures like George Washington and Thomas Jefferson are also beginning to attract controversy.
There are many examples in recent years of universities removing or censoring artwork that has been accused of being derogatory, disrespectful, hurtful or racist, according to a survey by The College Fix. Campus activists have aimed their protests at a variety of murals, statues, and other forms of artwork, demanding that they be taken down or covered up because their presences represent some sort of danger to students on campus. Oftentimes, administrators agree.
Perhaps the most prominent example has been the ongoing controversy over the Silent Sam statue at UNC. The statue was torn down at the beginning of this school year by a group of protesters. Subsequent protests also saw violence and an increased police presence on campus. The school's compromise plan to create a history center was shot down by the Board of Governors, and it now appears that the statue will remain off of the school's campus.
Additionally, a student at North Carolina Central University toppled a Confederate statue on campus, and the University of Louisville moved a Confederate statue to a Civil War site in Brandenburg, KY. In 2017, The College Fix reported on more than a dozen universities that took action to censor Confederate-era artwork. But beyond Confederate controversies, two consistent themes concern the depiction of African Americans and Native Americans, and how prominent figures in American history are portrayed.

*New York Times Blames Wine Consumers for Climate Change, Issues Instructions for Researching Vineyards: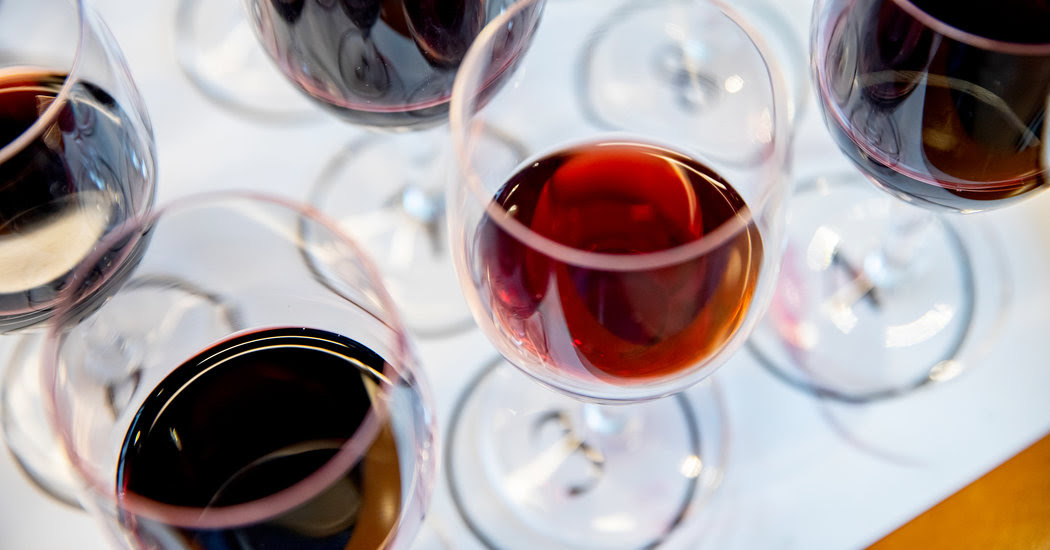 Wine drinkers contribute to climate change when they don't do proper research and make the right purchase decisions, The New York Times warns in a how-to guide published Tuesday. In its "How Does Your Love of Wine Contribute to Climate Change?" The Times says the wine industry is "a microcosm of larger society" when it comes to climate change, so wine lovers must do their part to save the planet: "That industry is simply a microcosm of larger society. Just as politicians have little incentive to address climate change unless voters require it, many wine producers are less inclined to reduce their own carbon footprints unless consumers demonstrate that such steps are important to them."
The Times advises wine buyers to research winemakers to find answers to questions like: Do they plow or till, or do they have a crop cover? Do they mow their crop cover, instead of rolling it? Do they make and use their own organic compost? Do they still use combustion engines, or have they switched to electric or hybrid vehicles? Do they use chemical sprays? Do they "promote biodiversity and soil life?" Do they use renewable fuels? Do they catch and store the carbon they produce? What energy source do they use? What are their water management practices? "These are the many questions that consumers would need to address in judging a producer's carbon output," The New York Times says.

*80 Percent of Persecuted Religious Believers Are Christians:
Eighty percent of religious believers who are being persecuted around the world are Christians, and in some regions the scale and nature of the persecution approaches the international definition of genocide, according to a new report commissioned by Britain's foreign office. "The main impact of such genocidal acts against Christians is exodus," says the report's author, the Anglican Bishop of Truro in southwest England, Philip Mountstephen.
"Christianity now faces the possibility of being wiped out in parts of the Middle East where its roots go back furthest." The report released Thursday says the proportion of Christians in the Middle East and North Africa – a predominantly Muslimregion – has dropped from around 20 percent of the total population a century ago to some four percent today. In Iraq, the number of Christians has plummeted from 1.5 million early this century to less than 120,000 today.
It examines the treatment of Christians across parts of Africa, the Middle East and Asia, and turns a spotlight on many governments, among them Iran, Saudi Arabia, Turkey, Qatar,Iraq, Nigeria, and Algeria. The report found that "high levels of persecution" were taking place in 50 countries, affecting some 245 million Christians. That's more than ten percent of the world's estimated 2.3 billion Christians.

*Kevin Costner Angry At American Politics: 'Shame On Us':
Actor Kevin Costner is angry about America's political landscape and says that our selfishness has transformed the country away from its former greatness. "The political landscape is unrecognizable to me, and shame on us for being in that spot," the actor told Variety. "That could change overnight, not because of a vote, but because people say, 'I want to try to be more than about myself.' That's the definition of public service."
Costner went on to say that the American experiment will always be great but that greatness will cease if politics continue down this path. "This is the greatest experiment in humankind: America," he said. "This great idea about America still exists, it's still here. People still want to come here, but we're not first in hardly anything that matters and we have an inflated idea about how we are. We exaggerate about what we are. We are everything that's great and we are everything that's human. And our humanness and our level of selfishness is overtaking our chance to be great."

*29% of Black Democratic Female Likely Voters Favorable or
Neutral on Trump:
A new survey of black Democratic women likely to vote in the 2020 Democratic presidential primaries showed that 29% of them "had a favorable or neutral opinion of Donald Trump," which is a "much different picture than the one portrayed in most media," said VoterLabs. VoterLabs conducted the survey of 689 black Democratic female voters likely to vote in the primaries between April 19 and April 24. This was before Joe Biden announced he was entering the race.
As reported, "29% of respondents had a favorable or neutral opinion of Donald Trump," said VoterLabs. "Of those polled 16% responded that they 'really like him' or 'he's okay,' with an additional almost 13% unsure or undecided, a much different picture than the one portrayed in most media."

*Warren Buffett's Case for Capitalism:
It is called "Woodstock for Capitalists" for a reason.  More than 40,000 investors descended on Omaha this weekend for Berkshire Hathaway's annual meeting, in celebration of an economic model that has come under attack over the past year by political leaders like Alexandria Ocasio-Cortez as well as billionaires who warn that capitalism could lead to "class warfare." The most prominent face of capitalism — Warren Buffett, the avuncular founder of Berkshire and the fourth wealthiest person in the world, worth some $89 billion — appeared to distance himself from many of his peers, who have been apologizing for capitalism of late.
"I'm a card-carrying capitalist," Mr. Buffett said. "I believe we wouldn't be sitting here except for the market system," he added, extolling the state of the economy. "I don't think the country will go into socialism in 2020 or 2040 or 2060." There is something oddly refreshing about Mr. Buffett's frankness.

*Nikki Haley: UN Is 'Wasteful,' 'Bureaucratic,' a 'Lot of Talk':
When asked about the efficacy of the United Nations during a segment of "The Ben Shapiro Show Sunday Special" on Sunday with host Ben Shapiro, former U.S. Ambassador to the United Nations Nikki Haley said that the U.N. is "wasteful," "bureaucratic," a "lot of talk."
"It's wasteful; it's bureaucratic; it's a lot of talk and not as much action," stated former U.S. Ambassador to the U.N. Nikki Haley. "There's resentment. We're being taken advantage of, but we would not have gotten those three North Korean sanctions packages and had the international community all on the same page against North Korea without the U.N."

*Zuhdi Jasser: 'Ilhan Omar and Rashida Tlaib Are Normalizing'
Radical Islamism:
Dr. Zuhdi Jasser, president of the American Islamic Forum for Democracy, warned that Reps. Ilhan Omar (D-MN) and Rashida Tlaib (D-MI) are "normalizing" Islamism in Americanpolitics and culture, offering his remarks in a Tuesday interview on SiriusXM's News Daily with host Alex Marlow.
Marlow invited Jasser's comments on a Friday report of a video depicting Muslim children wearing Palestinian attire and singing jihadist songs and shared on the Muslim American Society Islamic Center in Philadelphia's (MAS Philly)Facebook page. "People see these clips and they think it's just an aberration or a one-off," said Jasser. "Even the bizarre Philadelphia Enquirer had the temerity to have a reporter report after this was going viral that the heads of the school said this was an oversight and it wasn't properly vetted. The only thing that wasn't properly vetted was that some parent posted that."

*OPEN YOUR MIND–READ LBN EXAMINER:
An incredible 84% of LBN Examiner readers in all 50 of the United States and 26 foreign countries find the news in LBN Examiner —- "fearlessly independent" and "unbiased".

*EXAMINER–INVESTIGATES:
Left-handedness is twice as common in twins than in the general population.

*EXAMINER–A LOOK BACK:
Abe Lincoln served as president for 4 years, and 4 years can feel like a very, very long time.

*EXAMINER–VIDEO LINK:
Welcome to Episode #1 of the revealing TV show "Without Notes" with Judith Regan, an American editor, book publisher, and producer – Episode 1: The Early Years: https://www.youtube.com/watch?v=HWqjTWMCvvA&feature=youtu.be

*EXAMINER–SPOTLIGHT:
Brett Vance, Host of TV's Jet Jockeys, Discusses the Devastating Impact of Military Pilot Shortages
It's no secret that the Air Force is short on pilots. In fact, at the end of 2018, the service was in need of roughly 2,000 pilots. However, a new study the Defense Department delivered to Congress sheds more light on the makeup of the shortage and the exact challenges the Air Force and DoD have in digging out of the hole.
"Pilot shortages in the military are a recurring problem," explains Brett Vance, host of TV's Jet Jockeys, "As a career fighter pilot and test pilot in the Air Force, I have personally seen these pilot manning numbers swing to both sides of the pendulum several times. With booming economies, pilots are attracted to the generally higher-paying civilian jobs, such as the major airlines or large aircraft manufacturers. In contracting economies, pilots gravitate toward the security of a military career, despite the seemingly constant deployments."
Brett Vance is the host of TV's Jet Jockeys, an upcoming docu-reality series focusing on pilots and the planes they fly. In it, Vance does for aviation enthusiasts what Mike Rowe of Dirty Jobs has done for the dignity of the trades and what Neil de Grasse Tyson of Cosmos has done for our sense of wonder about the universe. The sacrifices, accomplishments, and challenges of pilots are front and center in each episode, and leadership and bravery are commonly addressed. Basically, it's the perfect show for any aviation enthusiast, a title Brett Vance gladly owns and wears.
The newest pilot shortage study tackles the issue from seven different angles including pilot quality of life, quality of service, what it would take to increase the pilot training pipeline and how feasible a "pilot-only career track" would be. It states that the Air Force and DoD are attacking the pilot issue from all angles, but it's a long and expensive road ahead and even then, it still seems to be a losing battle.

*WHO READS LBN EXAMINER?:
Michael Milken, founder of the Milken Institute along with 12 members of the White House staff, 3 Nobel Prize winners, over 100 Academy Award winners, 6 U.S. Senators, and over 300 Grammy Award winners.

*EXAMINER–A DIFFERENT VIEW:….