*Drinking a Bottle of Wine Per Week Is Equivalent to Smoking Up
to 10 Cigarettes: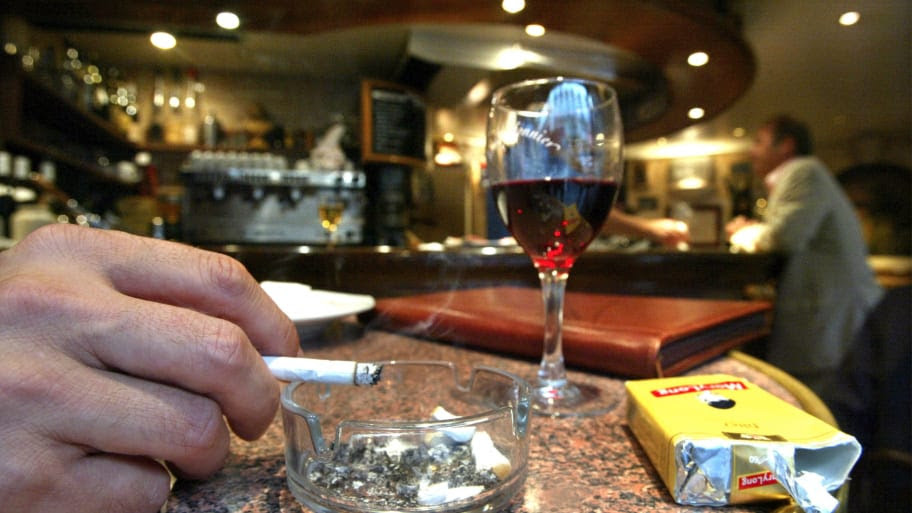 Writing in the British health journal BMC Public Health, researchers say that men and women are not equal when it comes to the risks associated with alcohol as compared to those associated with smoking. In a study titled How Many Cigarettes Are There in a Bottle of Wine, the researchers analyzed the effects of drinking one bottle of wine a week on 1,000 non-smoking men and 1,000 non-smoking women.
Their conclusions show that lifelong consumption of the wine would be the equivalent of smoking 10 cigarettes a week for women and five a week for men. The women were especially susceptible to an increase in breast caner, where the men were more at risk for gastrointestinal tract and liver cancers.

*Federal Spending Hits Highest Level Since Bank Bailout and
Obama Stimulus:
The federal government spent $1,822,712,000,000 in the first five months of fiscal 2019, the most it has spent in the first five months of any fiscal year since 2009, which was the fiscal year that outgoing President George W. Bush signed a $700-billion law to bailout the banking industry and incoming President Barack Obama signed a $787-billion law to stimulate an economy then in recession. At the same time that federal spending was hitting this ten-year high, federal tax revenues in the first five months of the fiscal year were hitting a four-year low of $1,278,482,000,000.
According to the Monthly Treasury Statement for February, the Treasury spent $1,822,712,000,000 in the five months from October 2018 through February 2019, the first five months of the federal fiscal year.

*DHS Data Shows Surge of Migrants at the Border So Far in 2019:
The number of immigrants arrested or turned away at the U.S.border with Mexico has climbed rapidly in 2019 compared to recent years, according to Department of Homeland Securitydata. The figures show that attempted border crossings so far this year have reached levels not seen for around a decade. The number of border-crossers usually begins to grow around March due to the warmer weather and tends to peak around May.
However, in just three weeks of March, there have already been almost 66,000 apprehensions and people dubbed "inadmissible." That's reportedly around the same level as at the peak of the child-migrant crisis under President Obama in May 2014. A DHS official said that the surge has been driven by an influx of migrant families and unaccompanied children.

*Nicolas Cage Reportedly Files for Annulment Four Days After Marriage:
Nicolas Cage's marriage is staying in Vegas. Cage, 55, filed for an annulment four days after tying the knot with Erika Koike, according to sources. The couple reportedly got married the same day they obtained their marriage license on March 23 in Las Vegas, and he filed to split on Wednesday. Koike is a makeup artist and has been with the actor since April.
This was Cage's fourth marriage, having been previously married to Alice Kim, Lisa Marie Presley and Patricia Arquette.

*Celebrity Chef Gordon Ramsay Rips Into 'Snowflake Generation,' Vows His Kids Will Not Be 'Entitled':
Celebrity chef and restaurateur Gordon Ramsay recently took a few jabs at the entitled "snowflake generation" as he detailed his parenting style, which is aimed at keeping his children grounded and grateful. Ramsay and wife Tana have four children ranging from ages 17-21, with one on the way. While his children definitely have the perk of tough love, Ramsay says he'd never hand over a job to one of his kids; he'd rather they go somewhere else to prove themselves and "learn something different" before they can work for their old man.
"You want to work in this business? You f*** off to another chef, learn something different and come back with something new to improve the business," he said during a recent radio interview.."I don't want the staff thinking: 'F*** it's Ramsay's kid, we can't tell them off,'" he said.
"I'm firm, I'm fair and I will give you everything I've got to get you to the very top. And that's it, no bullsh**," the famed chef added. "I take a lot of flak for being straight and honest but I'm not worried about that f***ing snowflake generation."
Aiming to keep his children grateful, Ramsay refuses to simply hand over oodles of cash to his offspring, too. "They have a completely different life than I did growing up. I worked my arse off to get out of the sh** mess that I grew up in and they're grateful, they're not spoilt," he said.

*THINK FREELY–READ LBN EXAMINER:
An incredible 84% of LBN Examiner readers in all 50 of the United States and 26 foreign countries find the news in LBN Examiner —- "fearlessly independent" and "accurate".

*EXAMINER–INVESTIGATES:
On April 1, 2010, 44 percent of low-income black men from the Watts neighborhood of central Los Angeles were incarcerated.

*EXAMINER–INVESTIGATES:
Lions can see six times better in the dark than a human. At night, a reflective coating on the back of their eyes helps capture moonlight. Additionally, they have a white patch of fur underneath their eyes that helps to reflect even more light.

*EXAMINER–SEE IT:
Rudy Giuliani's legal strategy helped push the special counsel to surrender on one key point. It may have saved the president's hide.

*EXAMINER–VIDEO LINK:
Welcome to Episode # 1 of the revealing TV show "Without Notes" with Eliad Moreh-Rosenberg, curator of the Holocaust Museum in Israel – Episode 1: The Early Years: https://youtu.be/U2TG3r2eF_c

*EXAMINER–SPOTLIGHT:
STEP INTO YOUR OWN POWER: The Ultimate Training Program to Help You Help Yourself and Others too
This unique program has been tailor-designed by a world renowned thinker and practitioner. Trained at Harvard as a psychiatrist and brain researcher, and practicing as an executive coach as well, Dr. Srini Pillay will work in an intimate setting with you on helping you transform your life. The program will integrate principles of psychology, brain science, executive coaching and spirituality. And it will be a rare combination of fun and deep personal work that will help you transform others as well. If you are stuck, looking to next-level your life, feeling anxious about where you life is going, or searching for meaning and purpose, this program will add to your life in unprecedented ways. To learn more, visit: https://nbgcorporate.com/transformational-leadership/

*EXAMINER–SPOTLIGHT:
Marina Edwards, Rising Producer and Director, Explains Why She Fights for Justice
Marina Edwards (co-writer, executive producer, director) andJon Edwards (co-writer, executive producer) recently wrapped up their first Indiegogo campaign for "My Love in the Sky," a short film about a war veteran challenged by returning from Iraq to civilian life. The film is slated to be filmed in Los Angeles in 2019. Now, Marina Edwards opens up about her reasons for fighting for justice, in both her personal life and in the entertainment industry.
"I spent many years working as a lawyer trying to bring justice to the world, believing that life is a clear matter of white and black," explains Edwards, "Every day in court was a war. Later, I started to ask myself what was the result? The victories in court didn't always bring the right results – one side could understand "the win" as a green light to continue doing their actions, while the other side would simply become even more angry and stubborn."
"For me, the logic of "fight and win" didn't work anymore," continues Edwards, "this was the first time I asked myself why do people fight for justice? What does it take to live in peace? I shifted my career to the film industry and started creating movies as a writer and director."
"My goal is to tell stories with social impact, to bring hope to people, to show that the values of art, pure love and human respect can change our world in a better way," concludes Edwards, "now my guiding slogan in life came to me from Mother Teresa's statement – 'I will never fight against war, but I will always support peace.'"

*WHO READS LBN EXAMINER?: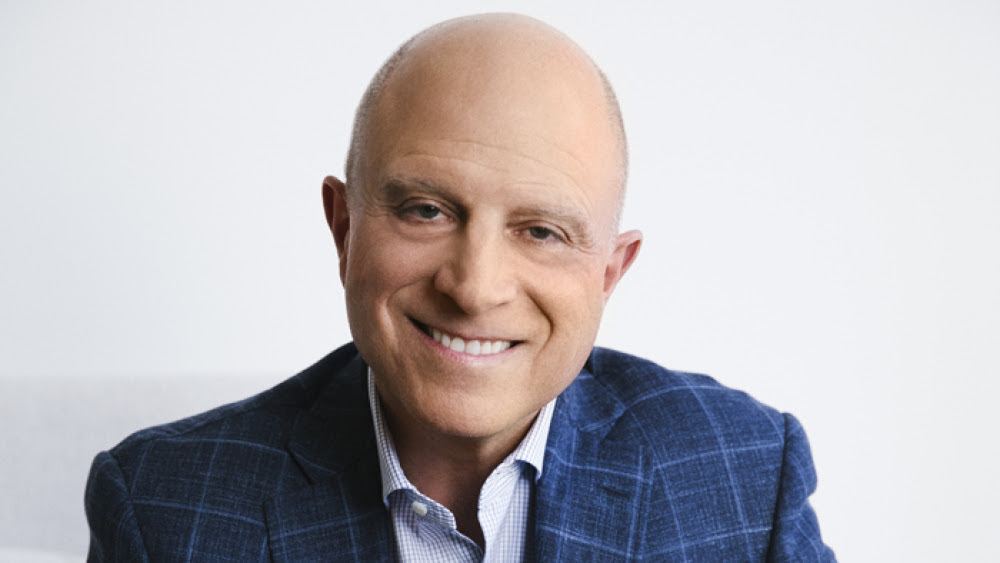 Chris Albrecht along with 12 members of the White Housestaff, 3 Nobel Prize winners, over 100 Academy Awardwinners, 6 U.S. Senators, and over 300 Grammy Awardwinners.

*EXAMINER–COMMENTARY by Jeffrey P. Lieb:
The study last issue should have looked at long term happiness of people having children. My kids are in their 30's now. Due to twins, we had 3 in diapers. For the first 5 years, my wife and I thought we would go crazy from the stress.
Then it started to get easier. I am now in awe of my children; they are magnificent! My daughter just gave birth to twins. Her older brother has a boy and a girl. Life is joyful and fulfilling for grandma and grandpa. (It's not so easy for my daughter and her older brother.) A fulfilling life is not meant to be easy!!!

*EXAMINER–A DIFFERENT VIEW:….