*George Washington Mural 'Traumatizes' San Fran Students; High School May Remove Art:
A San Francisco school district may remove an 83-year-old mural of President George Washington from, ironically, George Washington High School because it "traumatizes students and community members." The work of artist Victor Arnautoff, a communist, may no longer be progressive enough for "Fog City." His 13 panels for the high school, created in 1936, have been deemed problematic by the San Francisco Unified School District.
Officials say some of the artist's historical depictions are offensive to Native Americans and Blacks. Laura Dudnick, a spokeswoman for the district, told educational watchdog the College Fix via email Thursday that Mr. Arnautoff's work was debated by a "'Reflection and Action Working Group' that was comprised of members of the local Native American community, students, school representatives, district representatives, local artists, and historians."
Four public meetings were held on the matter between December 2018 and February 2019. The group claims the mural "glorifies slavery, genocide, colonization, manifest destiny, white supremacy, oppression, etc.," the Richmond District Blog recently reported. "At its conclusion, the group voted and the majority recommended that the 'Life of Washington' mural be archived and removed because the mural does not represent SFUSD values," Ms. Dudnick continued. "The superintendent and staff are now reviewing the recommendation and considering the best course of action. At this time there hasn't yet been any recommendation put forth before the SF Board of Education on this matter."
Historian Fergus M. Bordewich told the College Fix that SFUSD has fallen victim to "a deeply wrongheaded habit to project today's norms, values, ideals backwards in time to find our ancestors inevitably falling short."

*Border Patrol Official: Central Americans Entering U.S. With Contagious Health Conditions:
"Well, we're seeing an unprecedented number of people crossing the border illegally as family units," Aaron Hull, the chief for the El Paso Border Patrol sector, told "Sunday Morning Futures" with Maria Bartiromo. Hull said there's been a 600 percent increase in arrivals, most of them family units, in the current fiscal year to date, compared with the same period in the prior fiscal year. And many of those people are sick, he said, a situation that forces Border Patrol agents to divert from their main mission.
Hull called it a "huge resource drain." "Agents join the Patrol to secure the border, to enforce the law, but increasingly they're being tasked with things that they never thought they would be doing — heating up baby bottles, literally changing diapers, caring for more and more sick people, because a lot of these aliens coming in are carrying contagious health conditions, things like chicken pox, scabies, tuberculosis, lice."
Hull said the Border Patrol has its own emergency medical technicians and paramedics, who treat the people they're able to help, and they have contract medical support for more serious cases, but it costs a lot of money to take people to the hospital. "We have had to deal with pregnancies and all types of medical conditions that occur when you have family unit aliens." Hull said 90 percent of the illegal aliens walking into the El Paso sector are from Guatemala, Honduras, and El Salvador.

*Mohammed Number One Name for Baby Boys in Berlin:
According to data released by the Gesellschaft für Deutsche Sprache (Society for the German Language), the most popular boy's name for newborn babies in Berlin isMohammed. Mohammed ranks first as the most popular name for newborn boys in the German capital once all the variations of the name, such as different spellings like Muhammed and variations like Mehmet, are counted together, German tabloidBild reports.
However, while Mohammed is the most popular name for children in Germany's urban capital, it failed to make the top ten in terms of popular names across all of Germany. The top five most popular names across Germany for boys were Paul,Alexander, Maximillian, Elias, and Ben. The name has also become very popular in Bremen, where it ranks in third place for newborn boys behind Ben and Elias.

*YIKES – 1 in 4 Americans Feel They Have No One to Confide in: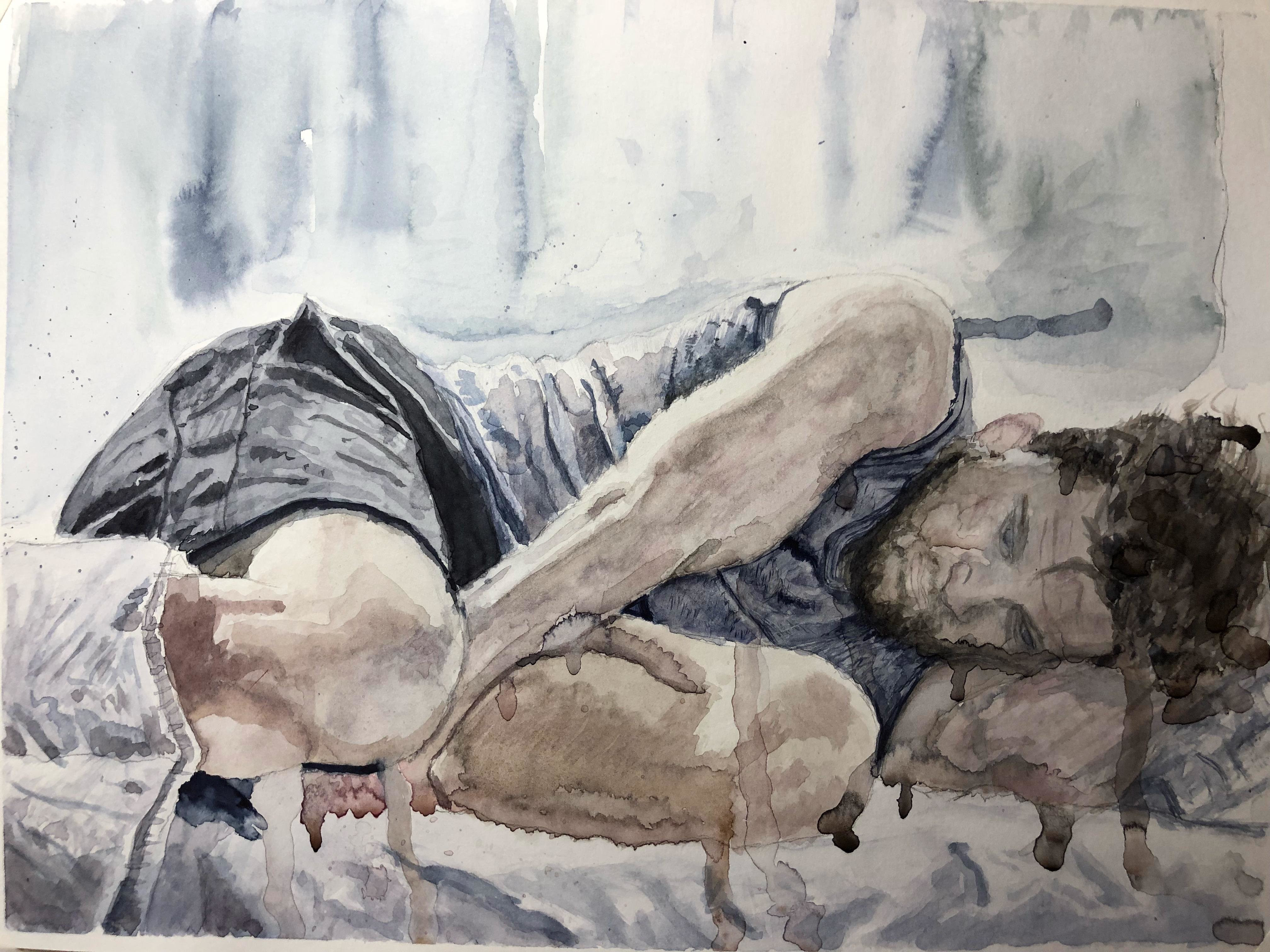 One in four people don't feel they have someone to confide in, according to new research. Even after sharing their feelings, seven in 10 have held back how they really felt from a coworker, friend, or partner. A study of 2,000 Americansexamined how daily stressors can affect mental health and what prevents people from seeking out therapy and additional help. The results revealed that nine in 10 people admit to downplaying their emotions so they won't worry or burden a loved one.
The survey, conducted by OnePoll on behalf of BetterHelp, found that young people ages 18-30 are seriously withdrawn ‒‒ across the board they were more uncomfortable than people over 50 discussing money, job stress, parents, or friends with a partner.

*CNN Sees Ratings Bomb in April:
CNN's prime-time ratings dropped a whopping 26 percent in April compared to last year, according to Nielsen Media Research. MSNBC's ratings were down 14 percent in April 2019 compared to April 2018, while Fox News's ratings overall were flat. The sharp decrease for CNN marked its lowest-rated month in total viewers since October 2015.
In the 25- to 54-year-old demographic that advertisers covet most, it was the network's least-watched month since Aug. 2015. In prime time, Fox News finished first with an average of 2.4 million viewers. In April 2018, the network also averaged 2.4 million viewers, according to Nielsen.

*Terror Fears Remain High in France, as Police Foil 'Extremely Violent' Plot:
The foiling of yet another terrorist plot in France has underlined again the continuing threat posed by Islamists, and experts say France is clearly seen as a major target. Interior Minister Christophe Castaner told reporters an "extremely violent" terrorist attack had been planned, and the risk "neutralized." Earlier the public prosecutor's office announced the arrest of four men suspected of "terrorist criminal conspiracy," following an investigation that began last February.
The prosecutor's office said an attack, likely targeting security forces, had been planned for the near future. Few details were released about the intended target, the mode of operation, or the circumstances of the arrests. The four men, who were said to have been monitored by intelligence services since February, are now being interrogated by the Directorate General of Homeland Security (DGSI) at its headquarters in the capital.

*58% of Austrians Believe Something Like the Holocaust Could
Happen Again:
More than half (58%) of Austrians believe that something like the Holocaust could happen again in other Europeancountries, according to a new survey released on Holocaust Remembrance Day by the Conference on Jewish Material Claims Against Germany (Claims Conference).
The organization's comprehensive Holocaust Knowledge and Awareness Survey of adults in Austria also found that more than one-third of Austrian adults – 38%, who are 43% of Millennials and Generation Z – believe that National Socialism/Nazism could come to power again.

*EXAMINE LIFE–READ LBN EXAMINER:
An incredible 84% of LBN Examiner readers in all 50 of the United States and 26 foreign countries find the news in LBN Examiner —- "fearlessly independent" and "unbiased".

*EXAMINER–INVESTIGATES:
Monkeys can understand written numbers and can even count. They can also understand basic parts of arithmetic and even, in rare cases, multiplication.

*EXAMINER–A LOOK BACK:
Actor Sean Connery enjoyed doing pushups while reading.

*EXAMINER–VIDEO LINK:
Welcome to Episode #1 of the revealing TV show "Without Notes" with Judith Regan, an American editor, book publisher, and producer – Episode 1: The Early Years:https://www.youtube.com/watch?v=HWqjTWMCvvA&feature=youtu.be

*WHO READS LBN EXAMINER?:
Former Paramount studio head Sherry Lansing along with 12 members of the White House staff, 3 Nobel Prize winners, over 100 Academy Award winners, 6 U.S. Senators, and over 300 Grammy Award winners.

*EXAMINER–A DIFFERENT VIEW:….
Super-model Christy Turlington: