*SHOCK! 44% of Black Voters Say Civil War 'Likely' Within Next 5 Years:
Forty-four percent of black voters believe it's likely that the U.S. will "experience a second civil war in sometime in the next five years," a new Rasmussen Reports survey reveals. Nationally, 31% of all likely voters say a second civil war in the next five years is either "very likely" (9%) or "somewhat likely" (22%) – but, 15% of blacks consider it "very likely" and 29% say it's "somewhat likely." Compared to all voters, a slightly higher percentage of other minorities (34%) also say civil war is at least somewhat likely. Of those, 10% think civil war is very likely, while 24% say it's only somewhat likely.

White voters are the least concerned about the prospect of civil war, with 38% saying it's "not at all likely," compared to only 22% of blacks and 25% of other minorities. Only 7% of white voters view an impending civil war as "very likely," while another 20% consider it somewhat so. The survey of 1,000 U.S. likely voters was conducted November 18-19, 2019. It has a margin of sampling Error, +/- 3 percentage points with a 95% level of confidence.

*SHARP RISE – One in Four Europeans Holds Anti-Semitic Views, Survey Shows:
Nearly one in four, 24.6%, of Europeans holds strongly anti-Semitic views, according to a poll by a Jewish anti-hate organization released recently. Among European Muslims in Western Europe, the incidence of such views was almost three times higher than in the general population, as defined by the Anti-Defamation League's study.
A significant proportion of those surveyed agreed with statements that said Jews were more loyal to Israel than to their own country, Jews talked too much about the Holocaust, and Jews had too much power in business and finance. The study comprises an index of 11 questions that are used to identify anti-Semitic attitudes. "It is deeply concerning that approximately one in four Europeans harbor the types of anti-Semitic beliefs that have endured since before the Holocaust," said Jonathan A. Greenblatt, the League's chief executive.

*Get Woke, Go Broke: 'Charlie's Angels' Bombs At The Box Office:
The ultra-woke feminist lecturing vehicle that was the "Charlie's Angels" reboot crashed at the box office this weekend with an abysmal $8.6 million at the domestic box office, and a global haul of just $19.3 million, for a worldwide total of $26.1 million.
The film had a $48 million budget before marketing costs. "While 'Charlie's Angels' got off to a better start abroad than in North America, the action-comedy majorly stalled in its global debut," Variety reports. "The movie earned $19.3 million from 26 markets, along with $8.6 million at the domestic box office for a worldwide bounty of $26.1 million. The international box office will be key in recouping 'Charlie's Angels' $48 million budget. So far, the film has seen the strongest showing in China with an uninspiring $7.7 million, along with Indonesia ($2.9 million), Australia ($1.3 million), Russia ($1 million) and the Philippines ($1 million)."

Given that theater owners split the ticket sales, "Charlie's Angels" pulled in no more than $13 million in total profits. For the movie to so much as break-even, it would have to earn upwards of $100 million at the global box office, and that's assuming Sony Pictures spent frugally on marketing costs.Earning the top slot this weekend, the Matt Damon/Christian Bale star vehicle "Ford v. Ferarri" over-performed expectations with a global box office haul of $52.4 million.

*Al Sharpton Gets $1M in Pay From His Own Charity:
He's the million-dollar minister. The Rev. Al Sharpton raked in $1,046,948 from his own charity last year, according to National Action Network's latest tax filings. Sharpton got a $324,000 salary — 32% higher than his 2017 pay — in addition to a $159,596 bonus and $563,352 in "other compensation."
The Harlem-based nonprofit — which Sharpton controls as president and CEO — said the extra cash was to make up for the years from 2004 to 2017 when he didn't get his full pay. NAN said it hired an executive compensation firm that determined the good reverend was owed $1.252 million — but he was generously willing to take $500,000 less. Sharpton and the nonprofit's board also agreed "he has now been fully compensated for all the years he was underpaid and received no bonus," the NAN statement said.
The sharp-dressing, silver-tongued preacher defended the windfall before taking the stage for his weekly rally at NAN's House of Justice in Harlem, an event where attendees throw cash in the collection bucket at the reverend's behest. "Fifteen years, you are talking about since 2004 when I came back after running for president," he said. "For anybody else it would be laughable." He said he also deserved the 2018 raise. "It's a six-day-a-week job and several hours a day and when [the compensation firm] compared it to other companies, other non profits, that's the salary that they would get," he said. The firebrand activist and MSNBC host was not exactly earning minimum wage in recent years. The last year he went without a salary was 2008, and he has made well into the six figures every year since, tax documents show.

*Neil Young: My U.S. Citizenship Has Been Delayed Over Marijuana Use:
Singer Neil Young says he has hit a delay in his application for U.S. citizenship after admitting that he uses marijuana. In a letter to fans posted on his website, Young, the legendary Canadian songwriter and two-time Rock and Roll Hall of Fame inductee, said he wants to gain dual citizenship so he "will be able to vote my conscience on Donald J. Trump and his fellow American candidates." Young wrote that he passed the test for citizenship, but that he has been called to take another test "due to my use of marijuana and how some people who smoke it have a problem."
The Trump administration added a policy in April 2019, proposed by Jeff Sessions during his time as attorney general, which states that applicants who use marijuana "may lack Good Moral Character if found to have violated federal law, even if such activity is not unlawful under applicable state of foreign laws." Young wrote: "I sincerely hope I have exhibited good moral character." The singer has been very critical of Trump's presidency, and refused the president permission "Rockin' in the Free World" at rallies. Young has lived in California since the 1960s.

*Denver Fines Business For Refusing To Pick Up Homeless People's Poop:
The City of Denver is targeting a business owner with fines for refusing to clean up feces from homeless people who defecate in front of his business on a near daily basis, and now the business owner is taking the city to court.
When Jawaid Bazyar, CEO of an internet service provider in Colorado, describes downtown Denver it sounds like San Francisco. The city, he says, is turning into a "bathroom stall" filled with crime, feces, and used syringes from drug addicts. "The wall is a bathroom stall. They lean up against it and let it rip," Bazyar told FOX31 KDVR. "In downtown Denver, that's nonstop now, just piles of poop." "There's food, trash, drug deals," Bazyar told CBS Denver. "In the alley, we get the defecation, drug needles."
Tamara Chapman, a financial controller with the company, told KDVR that she has been chased and attacked by violent criminals in the area. "I've been chased with a 2-by-4, a knife, a pipe," Chapman said. "A man bashed in my windshield with a rock."

*FLY HIGH ABOVE THE NOISE–READ LBN EXAMINER:
An incredible 84% of LBN Examiner readers in all 50 of the United States and 26 foreign countries find the news in LBN Examiner —- "fearlessly independent" and "unbiased".

*EXAMINER–INVESTIGATES:
Two correctional officers have been charged with falsifying prison records at the jail the night Jeffrey Epstein died. Instead of checking on the high-profile inmate every 30 minutes, the guards were allegedly shopping for furniture and motorcycles online.

*EXAMINER–SEE IT:
Billie Eilish sings about the intersections of fame and sadness on "Everything I Wanted."

*EXAMINER–A LOOK BACK:
Ivanka Trump with her dad, Donald, in the back of a limo.

*EXAMINER–VIDEO LINK:
Welcome to Episode #1 of the "Best of Without Notes," with Robert Shapiro, acclaimed attorney – Episode 1:
https://www.youtube.com/watch?v=ISggNLimdjs

*EXAMINER–SPOTLIGHT:
"Hate Among Us," New Film on the Rise of Anti-Semitism, Challenges Hate in a Modern World
"HATE AMONG US" a new film about the rise of anti-Semitism, depicts unique perspectives on anti-Semitism from young and old alike. Viewpoints include those from Jews and non-Jews, and from those within historic Jewish neighborhoods in Europe, to the streets of Charlottesville and Pittsburgh's Tree of Life Synagogue massacre. The narrative connects real stories of current survivors of violent anti-Semitism to those of the holocaust. The powerful film illustrates how renewed intolerance is taking root in communities, institutions & universities, with far reaching consequences around the world.
The film will release on November 29th, 2019 for its initial theatrical run, with a U.S. premiere at the Laemmle Town Center in Encino and Cinema Village in New York.
Laemmle Town Center
(Los Angeles)
17200 Ventura Blvd,
Encino, CA 91316
Cinema Village
(NYC)
22 E 12th St,
New York, NY 10003

*WHO READS LBN EXAMINER?: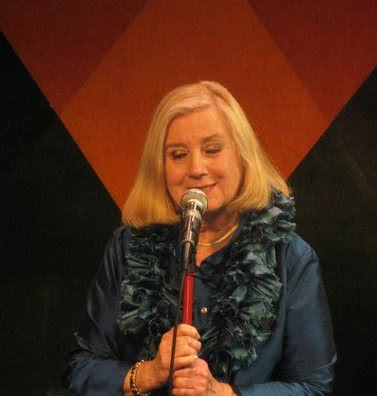 Broadway producer Pat Addiss along with 12 members of the White House staff, 3 Nobel Prize winners, over 100 Academy Award winners, 6 U.S. Senators, and over 300 Grammy Award winners.

*EXAMINER–A DIFFERENT VIEW:….