*HERE WE GO AGAIN – Happy Halloween! Annual 'Offensive' Costume Bans Begin, Starting With Michigan State University:
Every year, as Halloween approaches, the social justice-oriented "woke" police begin issuing their edicts, proscribing certain "offensive" costumes and cancelling Halloween events lest someone — anyone — be offended. Late last month, an elementary school in the tony Chicago suburb of Evanston announced that they would be cancelling Halloween altogether over concerns that some children who did not celebrate the holiday would be offended by chilling costumes and spooky treats. A Wisconsin school followed suit, calling the holiday "inappropriate" and not "inclusive," and also did away with parades, parties, and costume-wearing in school. Supervisors at the school district claim that the holiday made certain children feel excluded and highlighted "inequities."
Across the pond in Scotland, one school swapped out Halloween for "Autumn Dance," according to the Sun, after two parents complained that "not all families celebrate Halloween," and forcing kids to purchase Halloween costumes to wear to school could put an unnecessary strain on family budgets. Most schools happily incorporate Halloween into their calendars, though — at least for the first twelve years of mandatory schooling. Once students get to college, the real woke police take over, sucking the fun out of Halloween with strict rules about which costumes are acceptable and which costumes could lead to trouble. Michigan State University leads the way in 2019, releasing its rules late last week and pasting posters across campus asking students to consider whether their planned costumes are racially, culturally, or ethnically based.

*SpongeBob Squarepants Is A 'Violent,' 'Racist' Colonizer, College
Professor Says:
"Who lives in a pineapple under the sea?" You know you know the answer. It's SpongeBob SquarePants, the iconic cartoon character loved by kids and adults alike, who on Friday turned 20 years old. The animated sponge spends his days getting into wacky adventures along with his buddies Patrick Starfish, Squidward Tentacles, and Mr. Krabs. And without speaking down to children, the lovable, absorbent square doles out some life lessons along the way.
But a University of Washington professor thinks SpongeBob is violent and racist. Yes, seriously. Holly M. Barker has penned a piece titled, "Unsettling SpongeBob and the Legacies of Violence on Bikini Bottom."
Barker's abstract asserts that SpongeBob has colonized Bikini Bottom — the underwater home to the lovable characters — and claims the cartoon is "whitewashing" the "violent American military activities" against natives on Pacific islands, specifically the Bikini Atoll in the Marshall Islands, used by the U.S. military for nuclear testing:
This article exposes the complicity of popular culture in maintaining American military hegemonies in Oceania while amplifying the enduring indigeneity (Kauanui 2016) of the Marshallese people, who maintain deeply spiritual and historical connections to land — even land they cannot occupy due to residual radiation contamination from US nuclear weapons testing — through a range of cultural practices, including language, song, and weaving. This article also considers the gendered violence of nuclear colonialism and the resilience of Marshallese women. The Bikini Atoll remains uninhabitable, and some conspiracy theorists claim the cast of SpongeBob SquarePants were mutated by the testing. Barker declares that as an "American character" allowed to live there, SpongeBob showed his privilege of "not caring about the detonation of nuclear bombs."
"SpongeBob's presence on Bikini Bottom continues the violent and racist expulsion of Indigenous peoples from their lands (and in this case their cosmos) that enables U.S. hegemonic powers to extend their military and colonial interests in the postwar era," she wrote. Barker even rips the theme song, saying it denounces Bikini Bottom as full of "nautical nonsense." "The song's directives, ensconced in humor, provide the viewer with an active role in defining Bikini Bottom as a place of nonsense, as the audience is instructed 'If nautical nonsense be something you wish… drop on the deck and flop like a fish,' " she wrote. Barker says the children's show is full of gender bias as well, writing, "all of the main characters on the show are male." Sandy Cheeks, a squirrel that lives underwater with the aid of an old-fashioned diving suit, is, of course, a female, but Barker says she's just a token. In conclusion, Barker writes, "We should be uncomfortable with a hamburger-loving American community's occupation of Bikini's lagoon and the ways that it erodes every aspect of sovereignty."

 *Hillary, Chelsea Clinton Have Awkward Moment Over Whether A Person With A Beard And A Penis Can Identify As A Woman:
Hillary Clinton is busy hawking yet another book, this one about "gutsy" women. The two-time presidential unsuccessful candidate — who may just jump into the 2020 race after all — wrote the book with daughter Chelsea. Titled "The Book of Gutsy Women: Favorite Stories of Courage and Resilience," the book highlights the work of civil rights activist Dorothy Height, swimmer Diana Nyad, writers Rachel Carson and Chimamanda Ngozi Adichie, historian Mary Beard, LGBTQ trailblazer Edie Windsor, and Danica Roem, the first trans woman elected to a U.S. state legislature.

Hillary, 71, and Chelsea, 39, sat down with a British reporter over the weekend, and the differences in their worldviews were on display. In an interview with The Sunday Times, journalist Decca Aitkenhead asked the pair if a person with a beard and a penis can be a "woman." Chelsea quickly answered "yes," but Hillary looked "uneasy," the Daily Mail reports. "Errr. I'm just learning about this," Hillary said. "It's a very big generational discussion, because this is not something I grew up with or ever saw. It's going to take a lot more time and effort to understand what it means to be defining yourself differently." In her piece, Aitkenhead tells Hillary that many British feminists of Hillary's generation "have a problem with the idea that a 'lesbian who doesn't want to sleep with someone who has a penis is transphobic.'"

*More Than a Dozen Police Are Killed in Ambush in Mexico: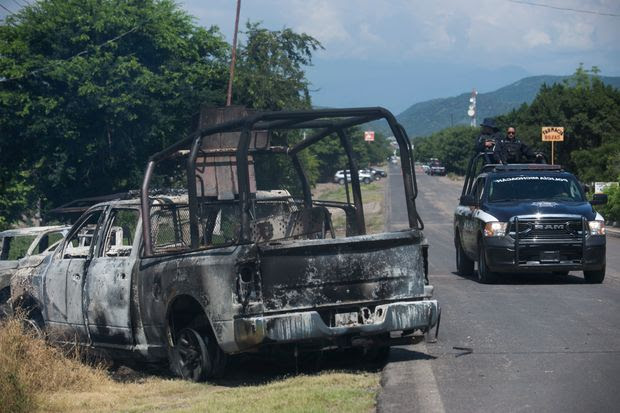 At least 13 state policemen in southwestern Mexico were killed and three others wounded Monday in an ambush by suspected members of a drug cartel, the largest such attack on security forces in several years. The attack in Michoacán state raises pressure on Mexican President Andrés Manuel López Obrador, as his government struggles to tamp down on record murder rates across the country.
Gunmen ambushed the police near the remote town of Aguililla. Mexico's Public Security Ministry said in a tweet it would provide state officials with all needed resources to catch the attackers and bring them to justice.
The ministry said 14 policemen were killed, while Michoacán state authorities said 13 were killed and at least three wounded. Local media showed images of burnt-out police vehicles along the road near Aguililla, which is a hotbed of violence as rival cartels fight to control drug production and smuggling routes.

*SHOCK – 95% of Tested Baby Foods in U.S. Contain Toxic Metals Damaging to Children's Brains, Investigation Finds:
Toxic heavy metals damaging to your baby's brain development are likely in the baby food you are feeding your infant, according to a new investigation. Tests of 168 baby foods from major manufacturers in the US found 95% contained lead, 73% contained arsenic, 75% contained cadmium and 32% contained mercury. One fourth of the foods contained all four heavy metals. One in five baby foods tested had over 10 times the 1-ppb limit of lead endorsed by public health advocates, although experts agree that no level of lead is safe. The results mimicked a previous study by the Food and Drug Administration that found one or more of the same metals in 33 of 39 types of baby food tested.
Foods with the highest risk for neurotoxic harm were rice-based products, sweet potatoes and fruit juices, the analysis found. "Even in the trace amounts found in food, these contaminants can alter the developing brain and erode a child's IQ. The impacts add up with each meal or snack a baby eats," the report said. The tests were commissioned by Healthy Babies Bright Futures, which calls itself an alliance of scientists, nonprofit organizations and donors trying to reduce exposures to neurotoxic chemicals during the first months of life.

*Nervous Nation: 1 In 5 Americans Believe They Have An Undiagnosed Anxiety Disorder:
Anxiety has always been an uncomfortable fact of life. Even the calmest of individuals experience the occasional nervous moment, but is anxiety on the rise in modern society? According to a new survey of 2,000 Americans, the answer is a resounding yes. A shocking one in five respondents say they feel anxious so often that they actually believe they are dealing with an undiagnosed anxiety disorder. The survey, put together by CBD company Endoca, polled Americans on their day-to-day anxious feelings and discovered that the average American experiences five anxious moments every day. Interestingly, these anxious moments often lead to feelings of self-consciousness as well; 43% of respondents say they've been overwhelmed by their anxiety, which then causes them to feel embarrassed. In fact, almost three quarters of respondents say they are embarrassed after every single anxious moment.
These statistics shine a revealing light on just how far we as a nation have to go to remove the stigma from mental health problems and negative feelings. Among respondents who admit to feeling embarrassed by their anxiety, 58% say it is because they believe they should be a stronger person, and another 53% say they feel isolated and different from their peers. So, what are Americans' biggest anxiety triggers? Work was listed as the number one source of anxiety among respondents, with just under half listing it as their most frequent trigger. That's followed by social events or going out (47%), financial worries (45%), and romantic relationship issues (40%).

 *Chick-Fil-A Sales Have Only Doubled Since The LGBT Boycotts Began In 2012: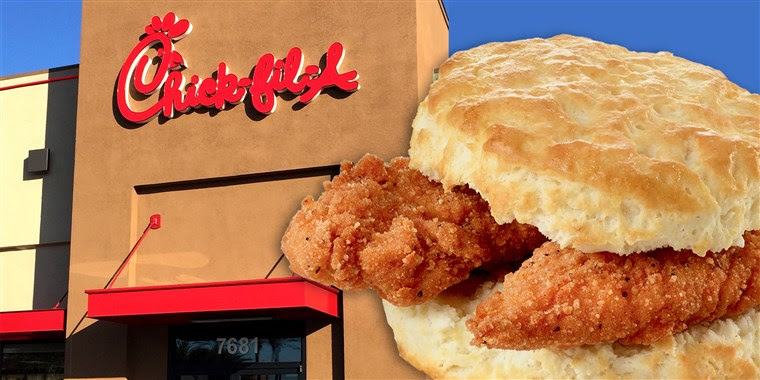 The Left's most-hated fast-food chain, Chick-fil-A, seems to just keep ramping up the sales no matter how much harassment or protest is thrown its way. Ever since the left-wing boycott crusade against the chicken empire began in 2012, sales have not only increased, they have doubled." Chick-fil-A's annual sales have more than doubled since LGBT and liberal groups began calling for a boycott of the restaurant in 2012, according to a new analysis," reports Christian Headlines. "In 2012, when controversy arose over the CEO's comments about same-sex marriage, sales totaled $4.6 billion, up from $4.1 billion the year before. In 2018, sales totaled $10.46 billion, making it the third-largest restaurant in the United States behind McDonald's and Starbucks."
On top of the sales bumps, the chain has added 700 new restaurants in the span of those seven years. Journal & Courier noted that in 2018 alone, Chick-fil-A saw a sales increase more than four times that of Starbuck's at 16.7%. More details below: There are more than 2,400 Chick-fil-A locations nationwide, compared to more than 14,000 Starbucks' and McDonald's locations each. Start-up costs for an operator for a Chick-fil-A are only $10,000, just 10 percent of the minimum cost for a McDonald's. The average Chick-fil-A location brought in $4.6 million in annual sales in 2018. Chick-fil-A's digital sales via delivery and carryout are also continuing to grow and the restaurant was found to be teenagers' favorite fast food restaurant, ousting Starbucks in a 2019 survey.

*THINK FREELY–READ LBN EXAMINER:
An incredible 84% of LBN Examiner readers in all 50 of the United States and 26 foreign countries find the news in LBN Examiner —- "fearlessly independent" and "unbiased".

*EXAMINER–INVESTIGATES:
During the Civil War, Union soldiers were given a yearly ration of 36 lbs. of coffee by the government. The word "coffee" appears in the Union soldiers' diaries more often than the words "war," "mother" or "Lincoln"?

*EXAMINER–CHARTS AND GRAPHS:
*EXAMINER–READER QUESTION: How Will History
Judge Rudy Giuliani? Genius or Jerk?:
Please send your comments (no more than 100 words) to: LBNExaminer@TimeWire.net.

*EXAMINER–SEE IT:
Actress Jessica Lange in Netflix's Manhattan office. Ms. Lange, who is appearing in Netflix's new series, "The Politician," is publishing a book of photographs, titled "Highway 61."

*EXAMINER–A LOOK BACK:
Channing Tatum, 2006

*EXAMINER–SPOTLIGHT:
We all know that we have to drink water every day, so why not take it to the next level with H2rOse?

Whether you're making a delicious cocktail for your friends, staying hydrated after a workout or trying to improve your skin complexion, H2rOse is a multifunctional beverage made for a good time or a good vibe. Did you know H2rOse contains Saffron, which helps naturally elevate your mood, and also contains Rose Water which helps improve your skin complexion?

Their delicious 4 flavors of Apple, Peach, Wild Berry and Mango mix perfectly in cocktails and are great for staying hydrated all day long. At only 40 calories per bottle, H2rOse is a healthier alternative to so many different sports drinks, mixers and sodas.

While working out helps you to stay in shape, H2rOse can be your go-to beverage to get all those skin loving ingredients your body craves. We all know that we have to drink water every day, so why not take it to the next level with H2rOse?

You can now purchase H2rOse from their website, amazon or select retailers nationwide. Need instant gratification? Click here to find a store location near you.
Perfect for any lifestyle, and fit for any occasion, H2rOse will allow you to reap the benefits of beauty and health from within!

*EXAMINER–SPOTLIGHT:
Sean James, Acclaimed Celebrity Hair Stylist, Debuts Beach Blvd, New Unisex Hair Product Line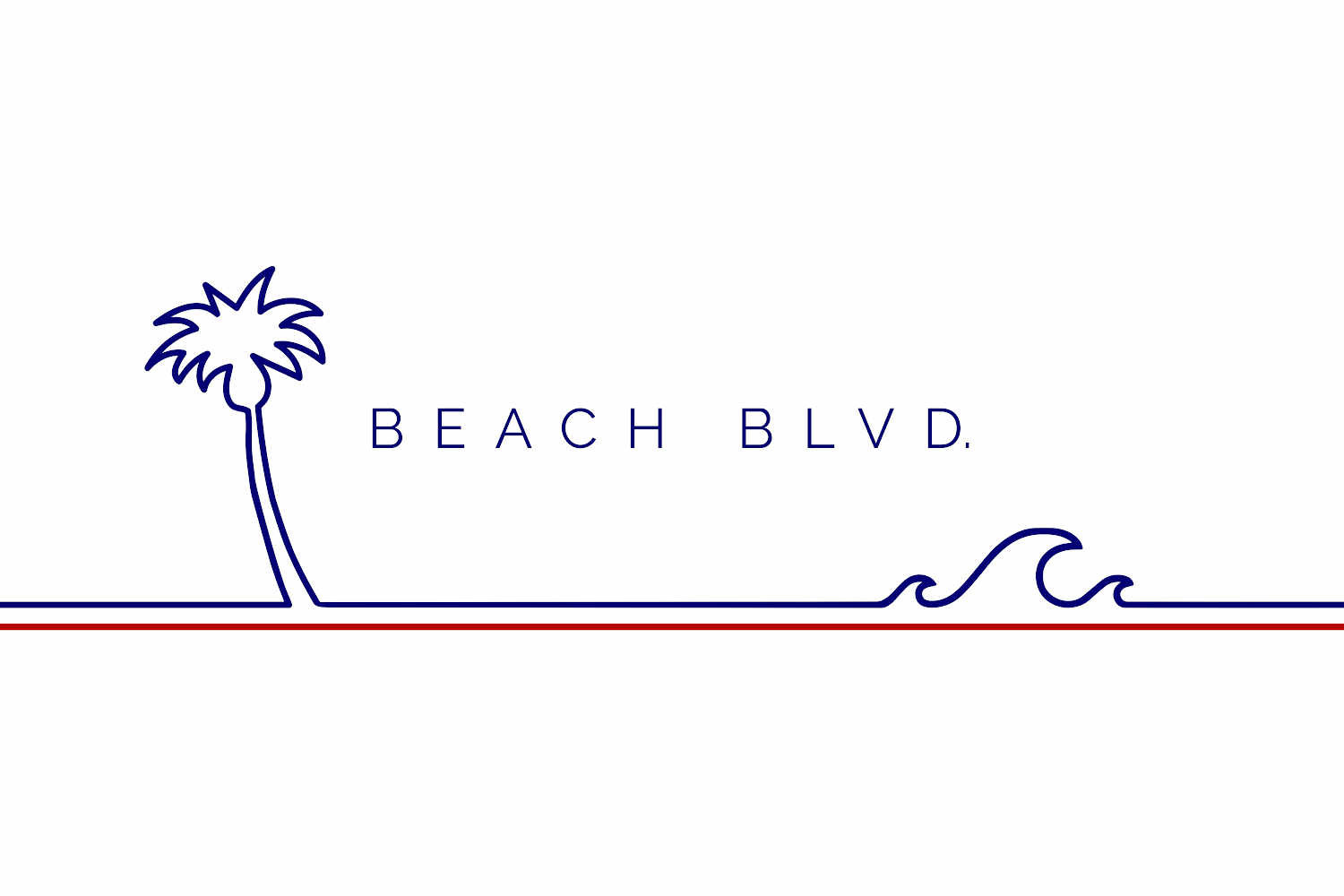 Celebrity hairstylist and makeup artist Sean James, whose shows include AMC's "Talking Dead,"NBC's "The Wall," recent Emmy Nominee "Schitts Creek," as well as currently doing press for Lionsgate's "Knives Out," is about to embark on his latest creation, an environmentally friendly unisex HAIR product line called "BEACH BLVD."
WHAT IS BEACH BLD?
Influenced by his life living in the beach cities on the Sunshine Coast of Australia, Venice, California, and years as head of education at Fred Segal Santa Monica, combined with a career in Hollywood and years of New York fashion weeks, BEACH BLVD is finally ready to spring to life.
The product line's ingredients are free of sulphate, silicon, paraben, petroleum, and gluten, as well as being safe for body, scalp, and hair. The inspiring new product is anticipated to be released in 2020.

*WHO READS LBN EXAMINER?:
Singer Celine Dion along with 12 members of the White House staff, 3 Nobel Prize winners, over 100 Academy Award winners, 6 U.S. Senators, and over 300 Grammy Award winners.

*EXTRAORDINARY ENTRY-LEVEL (FLEXIBLE HOURS) INDEPENDENT CONTRACTOR JOB OPPORTUNITY: EXECUTIVE ASSISTANT POSITION FOR A
PROMINENT P.R. FIRM:
Michael Levine Media is offering a great entry-level independent contractor job opportunity as a full-time executive assistant to work under Hollywood insider Michael Levine (http://www.michaellevinemedia.com/). Flexible hours. Must live within 45 minutes of our office in Playa Vista.
This is an extraordinary hands-on growth opportunity in the Entertainment Industry.
Your daily duties will include:
· Administrative work (filing, office organization, scheduling, etc.)· Managing social media platforms· Event planning· Media research· Writing and publishing press releases
Pay is $2,500/month, and you will be paid as an independent contractor.
If you are extremely motivated, eager to learn, highly organized, reliable and dedicated, send along your resume and cover letter.
This is a golden opportunity for anyone interested in an introduction into the entertainment industry or media, as this position will entail working with celebrities and authors.
If you are interested (or know someone who is) please send your resume and cover letter to aurora411@timewire.net

*EXAMINER–A DIFFERENT VIEW:….