*The Real-Life Clown Scarier Than Joker That Terrorized America's Kids:
Is your child misbehaving? Well, if you're a demented mother and father interested in traumatizing your little one for years to come, you can follow in the footsteps of a shocking number of other American parents and dial 407-734-0254—the phone number for Wrinkles the Clown, a Naples, Florida creep who, for a small cash fee, will lurk around your kid until they get the message and straighten themselves out.
This is both not a joke and a hilarious gag, as detailed by Wrinkles the Clown (in theaters Oct. 4). Michael Beach Nichols' simultaneously spooky and amusing documentary concerns the notorious circus weirdo, who became an internet sensation in 2015—and inspired a rash of nationwide copycat dangerous-clown sightings in 2016—thanks to a series of online videos and stickers featuring his name, face and phone number that he posted around his hometown. In an age of viral horror fads (Slenderman, Momo, etc.), Wrinkles, bolstered by local news coverage and, then, a 2015 story in The Washington Post, was a standout star, not least because you could actually call him and either leave a voicemail or, if you were lucky, chat with the gruff, curt clown himself.

*Orangutan with Human Rights to Begin New Life in Florida:
An orangutan which spent 20 years in an Argentine zoo is being moved to a US animal sanctuary after being granted the same legal rights as humans. Lawyers won a landmark appeal for Sandra in 2014, arguing she was being detained in Buenos Aires illegally. The ruling found her to be Argentina's first "nonhuman person, with the right to liberty".
The 33-year-old arrived in Kansas on Friday and will undergo tests before moving to her new home in Florida. Judge Elena Liberatori – who has a picture of Sandra in her office – told AP news agency she wanted her ruling to send a message: "That animals are sentient beings and that the first right they have is our obligation to respect them." Sandra was born in an East German zoo and sold to Buenos Aires in 1995.

*YIKES! – Half Want to Leave "Sinking" California:
Just over half of California's registered voters have considered leaving the state, with soaring housing costs cited as the most common reason for wanting to move, according to a new poll.
Young voters were especially likely to cite unaffordable housing as a reason for leaving, according to the latest latest UC Berkeley Institute of Governmental Studies poll conducted for the Los Angeles Times. But a different group, conservatives, also frequently suggested they wanted to leave — and for a very different reason: They feel alienated from the state's political culture.
Republicans and conservative voters were nearly three times as likely to have seriously considered moving as their Democratic or liberal counterparts — 40% compared with 14%, the poll found. The conservative voters mentioned taxes and California's political climate as a reason for leaving more frequently than they cited housing.

*5-Year-Old With Autism Labeled Sexual Predator For Kissing A Classmate On The Cheek And Hugging Another:
The current cultural movement that insists ill intent in many normal encounters continues to ensnare those with autism, who are unable to read the social cues of others. The family of 5-year-old Nathan Putnam says their son has been punished, "labeled a sexual predator" and "accused of sexual harassment" for hugging a classmate and kissing another one on the cheek. Nathan, who has autism, is unaware that what he is doing is unacceptable. "What do you do when a 5 year child is being labeled a sexual predator and accused of sexual harassment by the school system? It was disclosed that it will go in his record for the rest of his life that he is a sex offender," Nathan's grandmother, Debi Amick, wrote on Facebook, according to WTVC.
"This child is autistic, he comprehends and functions very different than your typical 5 year old. What do you do? Who do you turn to for help when the school will not even listen to the child's doctor when he explains the child's difficulties in his comprehension of simple things such as boundaries." The outlet spoke to Nathan's mother, Summery, who said she was "sick to my stomach" after a teacher called her and said: "You need to have a talk with Nathan about boundaries." "If you don't understand how autism works, you'll think he's acting out or being difficult," she told the outlet. "But, that's not the situation."

*Man Who Created the Labradoodle: I Released the 'Frankenstein' Monster of Dogs:
A dog breeder with the Royal Guide Dog Association of Australia who created the popular labradoodle—by mixing a Labrador with a poodle—says he has come to regret it. Wally Conron created the hybrid breed in 1989 to find a solution for a blind woman whose husband was allergic to dog hair, but he now says it was a terrible mistake because the dogs are too crazy or unhealthy to make reliable guide dogs. "I opened a Pandora's box and released a Frankenstein's monster," Conron told the Australian Broadcast Corporation this week.
He says he is horrified to see how far people have taken the hybrid, which has become one of the world's most popular mixed-breeds, and has inspired expansions to groodles (golden retrievers and poodles) and even spoodles (spaniels and poodles). "I find that the biggest majority are either crazy or have a hereditary problem," he said, referring to the breed's high mortality rate. "I do see some damn nice labradoodles but they're few and far between."

*Autopsy: Anti-Vaxx Mom's Baby Died Co-Sleeping, Not From Vaccines:
An infant who has become a literal poster child for the U.S. anti-vaccination movement died from suffocation while co-sleeping with her mother, according to a report by NBC News that cites the baby's autopsy results. Evee Clobes, a 6-month-old girl whose image has been used to put a human face on the anti-vaxx movement on highway billboards and picketers' posters, did receive vaccinations 36 hours before she died, but medical documents seen by NBC News state her cause of death as accidental asphyxiation.

In Facebook posts, fundraising campaigns, and online forums, the baby's mother, Catelin Clobes, has claimed vaccines caused her child's death and circulated stories about other families who claim vaccines killed their children. NBC's report also suggests that the anti-vaxx movement has relied on grieving parents like Catelin Clobes to push their belief that vaccinations cause autism and death. In a comment to NBC reporters, Clobes is said to have rejected the autopsy's findings, writing "I safely co-slept with my daughter, that has nothing to do with her death," she said via Facebook Messenger.

*Overweight People More Likely to Have Overweight Dogs: Study:
Overweight people are more likely to have overweight dogs, partly because they are more likely to feed them treats, Danish researchers said. The study by the University of Copenhagen lends credence to the saying "like owner, like dog", the scientists wrote in the journal Preventive Veterinary Medicine. "The prevalence of heavy or obese dogs is more than twice as large among overweight or obese owners (35 percent) than among owners who are slim or of a normal weight (14 percent)," the researchers said. Of the 268 dogs studied, 20 percent were overweight.
Average-weight owners tend to use treats for training purposes while overweight owners prefer to provide treats in convivial situations, "for example, when a person is relaxing on the couch and shares the last bites of a sandwich or a cookie with their dog," the study's main author, Charlotte Bjornvad, said. In developed countries, 34 to 59 percent of dogs are overweight or obese, which can reduce their life expectancy and mobility or cause diabetes and cardiac disease just like in humans, another international team of researchers found in 2016.

*THINK FREELY–READ LBN EXAMINER:
An incredible 84% of LBN Examiner readers in all 50 of the United States and 26 foreign countries find the news in LBN Examiner —- "fearlessly independent" and "unbiased".

*EXAMINER–INVESTIGATES: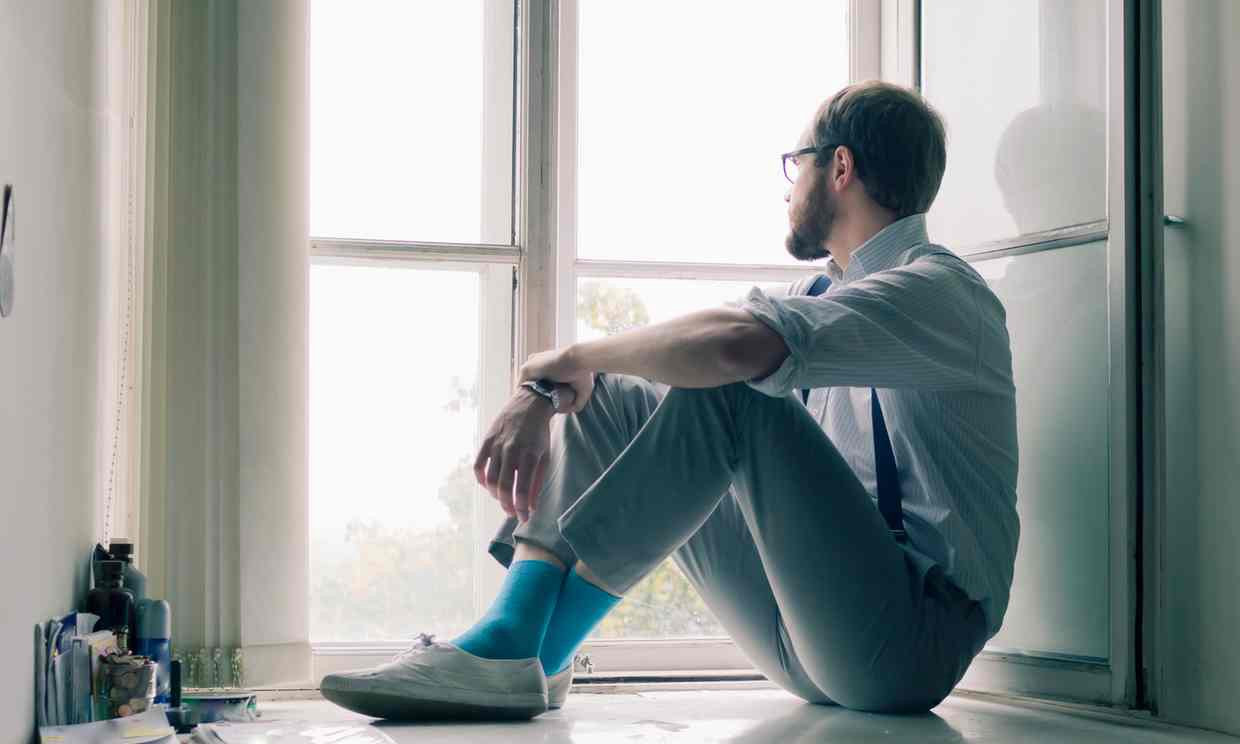 Many people struggle to find talk-based therapy that's covered by their insurance plans. Of all practicing medical professionals, therapists are the least likely to take insurance. Only 55 percent of psychiatrists accept insurance plans, compared to 89 percent of other health care providers, like cardiologists, dermatologists and podiatrists, according to a 2014 study published in JAMA Psychiatry.
That's a big problem, since approximately 1 in 5 Americans will experience some sort of mental health disorder in a given year, according to the National Alliance on Mental Illness. Many will also seek counseling for divorce or grief.

*EXAMINER–SEE IT:
The Paris Theater had its concession stand in the basement and a purple velvet curtain in front of the screen, and when it closed last week after 71 years, it was the last single-screen theater in New York City. The final film to show there was Ron Howard's documentary "Pavarotti," a fitting coda for the theater: a prestige movie, flattering to a well-heeled audience, that offered a certain demographic's idea of a cultured night out. "That's terrible," said Duncan Hannah, a painter who loved the theater on 58th Street by Fifth Avenue for the French movies and the quality of New York gossip you could overhear in the plush seats.

*EXAMINER–A LOOK BACK:
Did you know that the average man stood at 5′ 7″ tall in the 1860s? That would have made President Lincoln, who stood at 6′ 4″, a very imposing presence, and even more so when wearing his signature 7″ top hat!

*EXAMINER–SPOTLIGHT:
70% of the population is chronically dehydrated and 85% of people are dealing with skin conditions. H2rOse's mission is to help reduce that.

Benefits of H2rOse:
1. Improves skin complexion and appearance
2. Mood enhancing and calming effects
3. Decreases appetite
4. Promotes better sleep at night
5. Super hydration

If Staying Hydrated is Difficult, Here are Some Tips:
1. Keep a bottle of water with you during the day. For saving plastic, carry a reusable water bottle and fill it with tap water.

2. Drink H2rOse. Made with REAL Rose Water, not only does it hydrate you but also provides multiple health benefits. Rose Water is a "super hydrant" that combats all of the conditions associated with dehydration.

3. If you have trouble remembering to drink water, drink on a schedule. For example, drink water when you wake up, at breakfast, lunch, and dinner, and when you go to bed. Or, drink a small glass of water at the beginning of each hour.

The combination of rosewater and saffron and the refreshing taste of H2rOse provides you with a beverage that your Mind & Body will thank you for. Click here to find a store location near you.

*EXAMINER–SPOTLIGHT:
David Dinetz & Dylan Trussell, Co-Founders of Culprit Creative, Celebrate Joining the "Inc 5000"
Culprit Creative has had a very busy year. The full-service production powerhouse and marketing agency boasts an impressive resume of projects featuring the world's most iconic brands, promising startups, and celebrity talent.
Specializing in high-end video and strategy from concept to campaign launch, notable recent Culprit works include broadcast commercials for Mercedes, campaigns for Facebook, and a live action billboard for Beats by Dre in Times Square. Now, Dylan Trussell, Co-founder and Director of Culprit Creative, announces that the company has been selected to join the "Inc 5000."
The Inc 5000: Inc. is an American weekly magazine which publishes about small businesses and startups. The magazine publishes annual lists of the 500 and 5000 fastest-growing privately held small companies in the U.S., called the "Inc. 500" and "Inc. 5000". Culprit Creative making the list is certainly a big deal for the team which features the talents of Dylan Trussell and David Dinetz. The event will take place October 10-12, 2019 in Phoenix, Arizona.

*EXAMINER–SEE IT:
Instagram has always been known to be the place where people can push the boundaries. Whether it's with hair, makeup, or cutting edge fashions, Instagram is always at the forefront of what is trendy. The latest beauty trend that people are attempting is a little bit on the strange side, and has a lot of people asking "why?" Instagram models have decided that the latest thing they want to embrace and enhance is their nostril hair.

*WHO READS LBN EXAMINER?:
Rabbi David Wolpe along with 12 members of the White House staff, 3 Nobel Prize winners, over 100 Academy Award winners, 6 U.S. Senators, and over 300 Grammy Award winners.

*EXAMINER–A DIFFERENT VIEW:….