*TMI: Nearly Half of Americans Don't Change Underwear Daily, New
Survey Says:
Some 13% of Americans go a week or more without changing their underwear, a new survey finds. These skivvies are skeevy. Nearly half of Americans have worn the same pair of underwear for two or more days, according to a survey by apparel maker Tommy John. Out of 1,000 people responding to an informal poll conducted by the underwear maker, 45% admitted they had worn the same pair of undies for two or more days, with 13% saying they had worn the same pair for a week or more, Tommy John said.
"Conventional wisdom — and basic common sense — tells us that we should change our underwear every day, or at least wash them after every wear," Tommy John said in its statement announcing the results. "But how many people actually follow this golden rule? After surveying 1,000 Americans, we found that this basic standard of underwear hygiene is definitely not universal." In a finding that did not surprise the company, Tommy John said men were 2.5 times as likely as women to wear unwashed underwear for a week or more. That's 20% of men versus 8% of women.

*Japan Surpasses China as Top Foreign Holder of U.S. Debt:
Entities in Japan have surpassed entities in Mainland China as the top foreign holders of U.S. Treasury securities, according to the latest estimate published this month by the Treasury. In May of this year, the Chinese owned $1,110,200,000,000 in U.S Treasury securities and the Japanese owned $1,101,000,000,000. In June, however, Chinese ownership of U.S. Treasury securities rose only to $1,112,500,000,000 and Japanese ownership climbed to $1,122,900,000,000. That marked the first time since May 2017 that entities in Japan have owned more U.S. Treasury securities, as estimated by the U.S. Treasury, than entities in China.
In May 2017, the Japanese owned $1,111,500,000,000 in U.S. Treasury securities and the Chinese owned $1,102,200,000,000. In June 2017, Chinese ownership of U.S. Treasury securities increased to $1,146,500,000,000 and Japanese ownership declined to $1,090,300,000.000.Chinese ownership of U.S. Treasury securities, according to the estimates, peaked in November 2013 at $1,316,700,000,000.
*New Age Of Politics? Half Of Americans Feel Trump, Biden, Sanders Too Old To Be President:
Many polls have pointed to a general election featuring President Trump facing off against Joe Biden in 2020, but would the country be better off with a younger president? According to a survey conducted by StudyFinds.org, 72 years old is the average age at which Americans think a presidential candidate is too old to run for office. This means that Americans may believe that the top candidates for presidency, including Donald Trump, who is 73, are simply too old to lead the nation. In fact, the top three Democratic candidates for president according to most poll — Joe Biden (76), Bernie Sanders (77), and Elizabeth Warren (70) — would all take the record for oldest president at the time of inauguration, which was set by Trump. At the time of his inauguration, Donald Trump was 70.6 years old.
Of the 300 adult Americans surveyed, 20% thought that by the retirement age of 65, candidates should hang up the political hat. And half believed that presidential candidates over 72 were too old. When respondents were asked what they thought the ideal age for a presidential candidate was, results found the average was just 48 years old.

 *Extreme Acts of Violence in Mexico Are On The Rise: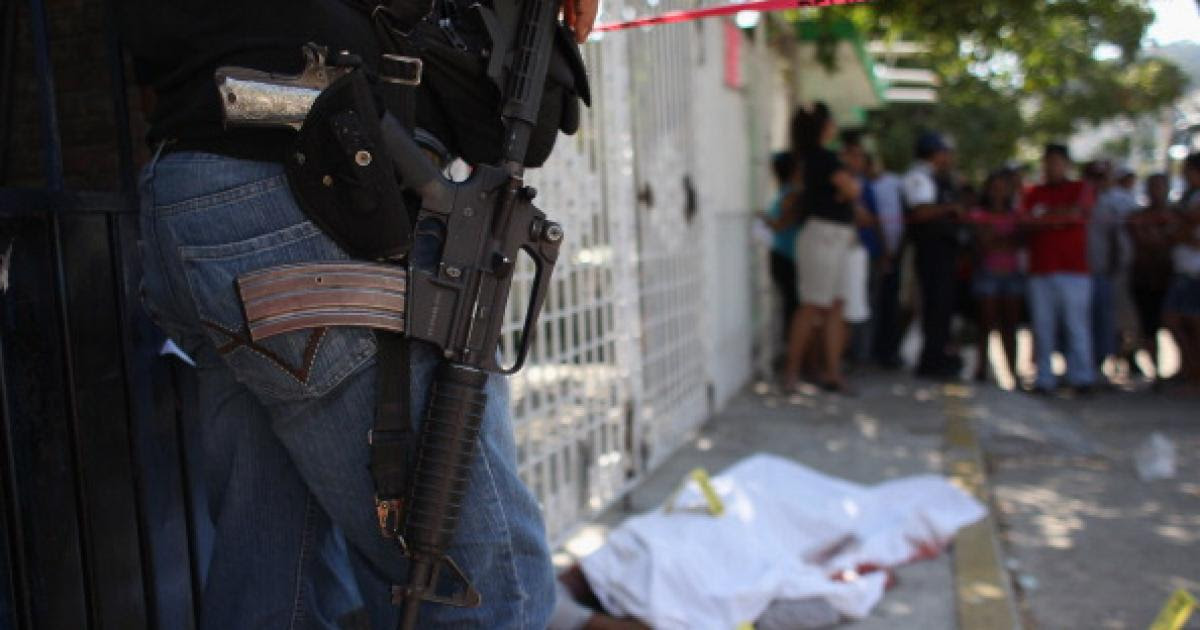 Mexico's homicide rate is at the highest level in its recorded history, with an average of 90 people slain each day. Yet in recent years, much of the violence has played out like a low-intensity war, with a high number of individual killings yet fewer mass murders designed to garner grisly headlines.
But that seems to be changing. In April, 13 people were killed when armed men opened fire at a bar during a family celebration in Minatitlan, Veracruz. On Aug. 8, residents in Uruapan, Michoacan, woke up to news that 19 bodies had been left overnight on a major boulevard, some of them hung from a highway overpass.
There are many reasons why criminal groups might decide to carry out more dramatic acts of violence, analysts say. For example, one criminal group might do so to focus unwanted police attention on a region controlled by another group. Alejandro Hope, a security analyst based in Mexico City, said such acts are deployed "to buttress the reputation of a particular group." "It intimidates rivals," he said. "It creates fear."  

*WITNESS TO HISTORY – Detective Who Was Handcuffed to Lee Harvey Oswald as He Was Shot Dies at 99:
The detective who was handcuffed to Lee Harvey Oswald as he was shot dead by Jack Ruby has died at the age of 99. James Leavelle died Thursday at a hospital in Denver. The former Dallas homicide detective was handcuffed to Oswald as he was led through a police station basement on Nov. 24, 1963, two days after the assassination of President John F. Kennedy. Ruby, a nightclub owner, stepped out of the crowd and fired a fatal shot at Oswald.
The moment was captured in one of the most famous photographs of all time which showed Leavelle in his white stetson reacting with shock. Leavelle later recounted that he told Oswald moments before the shooting: "If anybody shoots at you, I hope they are as good a shot as you." Oswald replied: "You're being melodramatic."

*Dave Chappelle: "Michael Jackson's Accusers Are Full of BS"… New Stand-Up Special:
Dave Chappelle has worked Michael Jackson back into his stand-up — and he's flat-out rejecting claims made by the accusers. DC's new comedy special, "Sticks & Stones," just dropped on Netflix, and Dave had a few things to say about our society — namely, celebrity cancel culture … which he kicked off by defending MJ, saying he doesn't believe Wade Robson and James Safechuck… the 2 accusers featured in the HBO doc. Dave flat-out says, "I don't believe these motherf***ers" after describing part of their allegations in "Leaving Neverland" in graphic detail, calling the scenario "gross."

*"TWITTER IS SEWER" – NYT Columnist Bret Stephens Quits Twitter:
New York Times columnist Bret Stephens has deactivated hisTwitter account after inviting a heckler who called him a "bedbug" to his home to meet his wife and kids and insult him to his face. Stephens wrote a scathing column last month comparing vitriolic tweets directed at him to the French Reign of Terror after which he engaged online with the George Washington University associate professor who had insulted him.
On Tuesday, he deactivated his Twitter account with one final message. "Time to do what I long ago promised to do," he wrote. "Twitter is a sewer. It brings out the worst in humanity. I sincerely apologize for any part I've played in making it worse, and to anyone I've ever hurt." He then thanked his 140,500 followers and deactivated the account.

*BE INDEPENDENT–READ LBN EXAMINER:
An incredible 84% of LBN Examiner readers in all 50 of the United States and 26 foreign countries find the news in LBN Examiner —- "fearlessly independent" and "unbiased".

*EXAMINER–INVESTIGATES:
Aretha Franklin reportedly had nearly $1 million in uncashed checks at the time of her death, a new inventory of her assets found, according to newly filed court documents. Among the checks were $702,711.90 from Sound Exchange and the Screen Writers Guild and $285,944.27 in checks from her publishing company, Springtime Publishing, EMI, BMI, Carlin Music and Feel Good Films. The grand total was $988,656.17, according to Billboard. Initially, no wills were found after Franklin's death a year ago and her estate was set to be divided equally among her four sons, but three months ago three handwritten wills, including one found in her couch, were discovered at her house, Billboard and Jezebel reported.

*EXAMINER–SEE IT:
"I've never had a particularly thin skin," best-selling author Malcolm Gladwell said.

*EXAMINER–A LOOK BACK:
Groovy PSA flight attendants in the 1970s. Oh, behave!

*EXAMINER–VIDEO LINK:
Welcome to Episode #2 of the "Best of Without Notes," with Susan Estrich, an American lawyer, professor, and author  – Episode 2: https://www.youtube.com/watch?v=IQXPvgxeX8g

*WHO READS LBN EXAMINER?:
Mayor Peter along with 12 members of the White House staff, 3 Nobel Prize winners, over 100 Academy Award winners, 6 U.S. Senators, and over 300 Grammy Award winners.

*EXAMINER–A DIFFERENT VIEW:….